It goes without saying that regardless whatever conflicts or disagreements that one may encounter, it is always best to approach the situation with a level-head instead of resorting to violence. But a group of local contractors did the exact opposite and were caught on video assaulting what is believed to be two foreign workers outside a Setapak condo unit just earlier today (15th December 2021).
Local contractors appear to physically assault foreign worker outside condo unit
In the video that has since been circulating over social media, two men who are believed to be from a local renovation works company were seen berating another man who was cornered against the front of a condominium unit. The victim, who was already on the ground when the incident was filmed, appeared to be petrified as the two assailants proceeded to move up closer.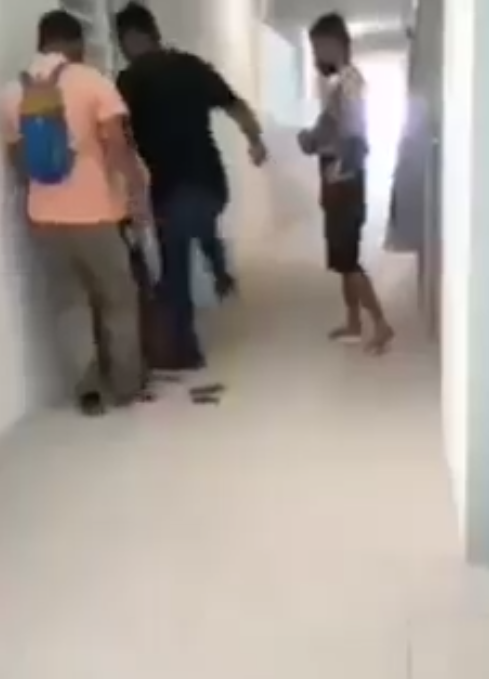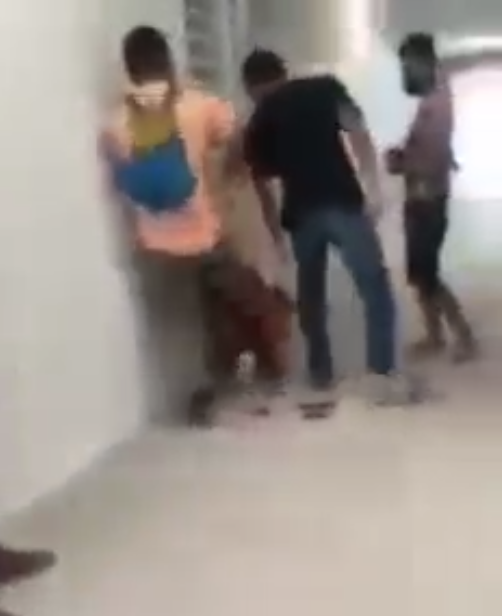 Crowding into the victim's space, the men then started to kick the victim repeatedly as he cowered up against the front grill of a condominium's door.
What made it all the more horrifying was how the assailants appeared to target the victim's head specifically, and repeatedly kicked him to a point where fell over onto the ground. When another man had tried to put a stop to the violence, both assailants shoved him aside and even seem to threaten him with violence if he attempted to intervene again.
Police are now currently investigating the incident
One of the assailants dressed in orange proceeded to then remove a sharp implement from an array of tools before chasing after the foreign worker in an alleged attempt to stab him.
According to FMT, Wangsa Maju District Police Chief Superintendent Ashari Abu Samah said that the authorities are currently investigating the incident under Section 323 of the Penal Code, which upon conviction carries a jail term of up to one year, a fine of not more than RM2,000, or both.
For more news like this, follow us on Facebook! 
Also read: Viral bullying incident involving 13yo boys started after victim told bullies to stop watching porn