In recent weeks, the number of daily Covid-19 infections in the country has seen significant improvements. The downward trend in number of cases began on 4 Oct, when the country recorded less than 8,100 cases a day, the lowest in more than three months. Today (10 Nov), Malaysia recorded a sudden increase in number of Covid-19 cases from yesterday's 5,403 to 6,243.
The curb of social activities is possible if Covid-19 cases sees a sudden increase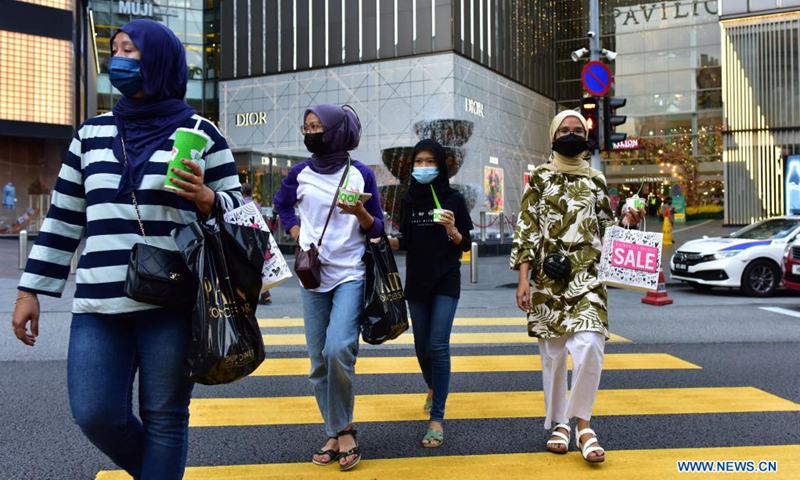 It was reported by NST Online today that the Dewan Rakyat was told the government will restrict physical social activities if the country observes a sudden increase in Covid-19 cases. Currently, the government follows the public health protocol as its Standard Operating Procedure (SOP) for Malaysia's transition into the endemic phase of Covid-19.
However, if Covid-19 cases continue to increase, it will implement preventive measures to curb the increase in number of cases. In the case of such events, the government will shift to the heightened alert system, which consists of two status levels; high and low.
Economic activities will not be affected
Datin Mastura Mohd Yazid, Deputy Minister of the Prime Minister's Department (Special Functions) said that the restriction of physical social activities will not interfere with the opening of economic sectors in the country.
"If seen as high, the government will restrict social activities, but not economic ones" she said in a reply to Datuk Che Abdullah Mat Nawi's question on whether the government has plans to deal with the complacency of Standard Operating Procedures (SOPs) by some due to the ease in travel and social restrictions, which can potentially contribute to a rise in Covid-19 cases.
Today, Malaysia recorded a total of 6,243 Covid-19 infections. The number of cases has seen a consecutive increase over the past three days, from 4,348 on Sunday, to 4,543 on Monday and 5,403 yesterday. In the meantime, remember to always stay safe! We surely won't want history to repeat itself.
For more stories like this, follow us on Facebook!
Also read: LATEST: Fully-vaxxed M'sians can travel to SG via air without quarantine by Nov 29th!