Most babies are expected to show verbal communication at around the age of six months and would make out words between 10 to 18 months. Every baby possesses different levels of intellectual and learning ability, therefore there is no saying when they will start mouthing their first word.
However, one especially gifted Malaysian toddler is able to speak over 500 words and make out sentences at the very top tender age of 18-month-old!
18-months-old Johor toddler awarded by the Malaysia Book of Records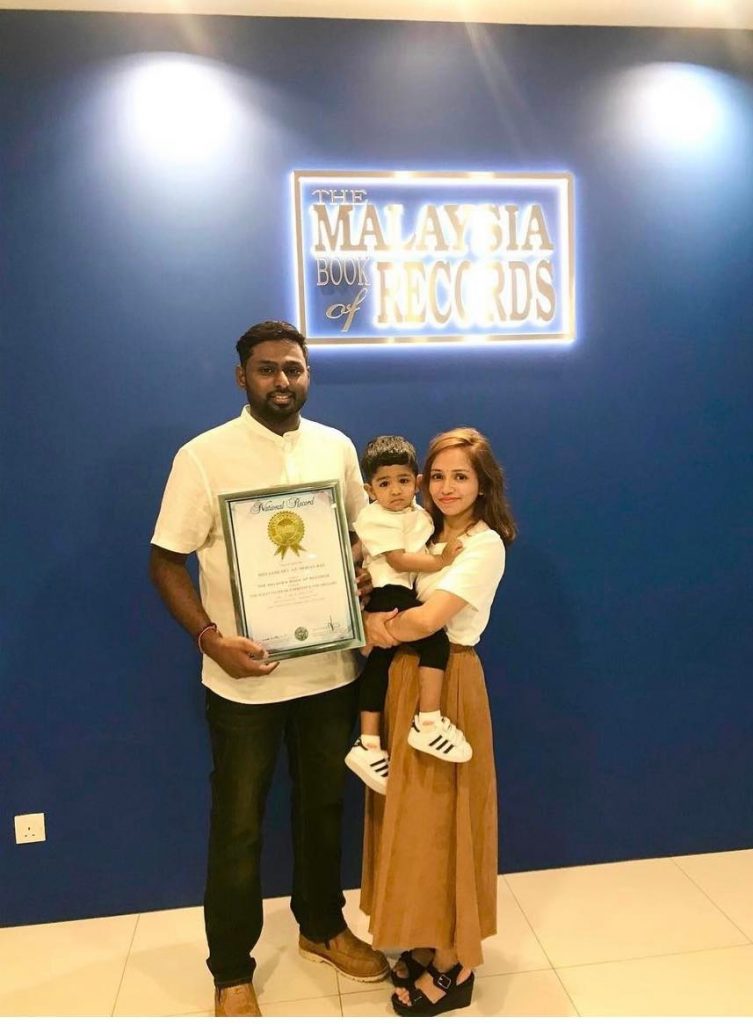 The young toddler's name is Diiyash Dev, and he has proven himself to be a well-versed child when he speaks to his family using over 500 different words. Recognizing his talent, the Malaysia Book of Records crowned him "The Youngest to Speak Expressive Vocabulary".
Speaking to Diiyash's mother, Kanageswary, WauPost learns that she and her husband realized their son was adept at learning words when he was just 14 months old. He was able to grasp every new word taught by his parents just within seconds when he was only 11 months old.
"At first we thought this was normal, but then the paediatrician told us that our son possessed an advanced level of language ability," she said.
They were astonished at the fact that their toddler can already speak in complete sentences, and recognize up to 500 expressive vocabularies. After realizing his gift, Kanageswary contacted the Malaysia Book of Records back in August, which led to their's son being crowned with the achievement of being the youngest Malaysian to speak such a large number of words.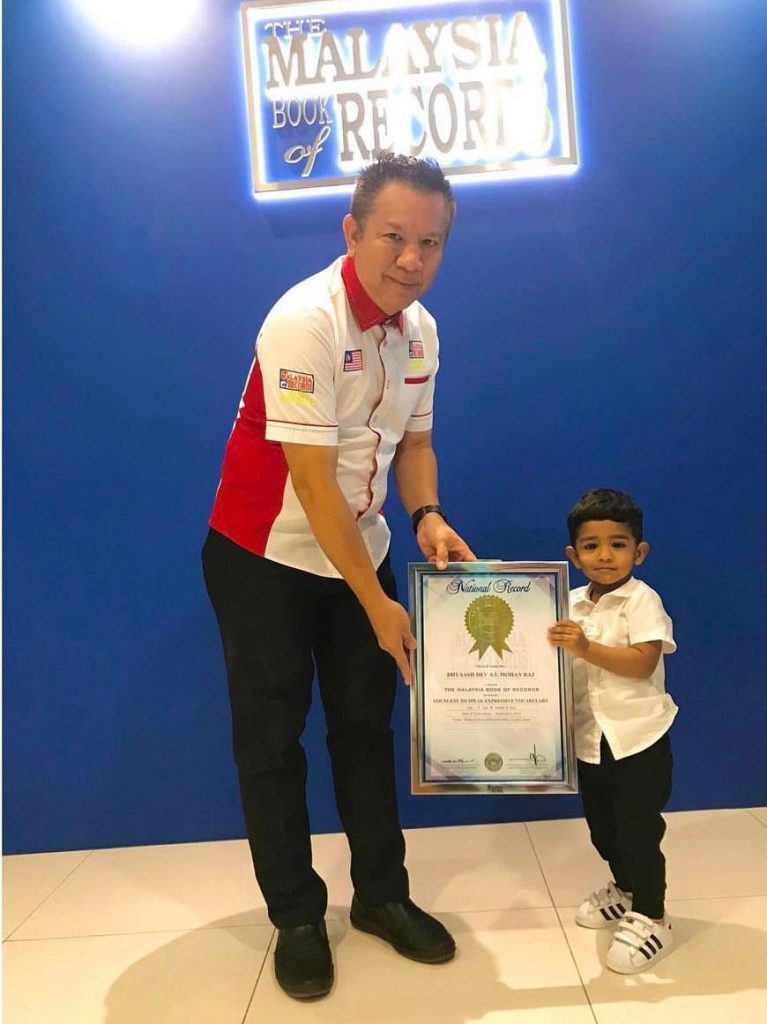 In the picture, the adorable toddler could be seen holding the certificate with a proud face along with his parents by his side.
Using fun learning to teach vocabulary
Diiyash's parents could not be more proud that their son is verbally gifted.
Kanageswary, who is also an educator herself gave advice on how to improve your child's vocabulary. She encourages parents to spend ample time with their kids and introduced them to the things around them. Using fun learning techniques such as flashcards, singing nursery rhymes, reading books, doing Montessori activities and play based-learning also help a lot in teaching new words.
She would also let Diiyash participate in chores, where she dictated every action they were doing to him. For example, "I'm washing the dishes, and you're playing with the ball." The Johor mother furthermore shares more of her wisdom in her story highlights on Instagram.
Most importantly, the proud parents just wish that their son can grow up to be a happy and virtuous person.
"Our utmost priority is to raise him to be a happy child with good moral values. So, we try to teach him everything in a fun and interesting way as he has just started to discover the world."
Congratulations little Diiyash for such an amazing achievement! You've got a bright future ahead.
Tap here to give us a 'Like' on Facebook and stay up-to-date on the latest news!
Also read: Quick thinking M'sian boy rushes to save toddler from drowning in hotel pool, praised by netizens