On 8th March 2014, one of the most devastating air tragedies to have ever occurred in Malaysian history took place. Malaysian Airlines flight MH370 en-route to Beijing International Airport from Kuala Lumpur International Airport, disappeared in transit. On-board, over 239 occupants including 12 members of crew, were presumed to have died as a result of the calamity, but the mystery behind the aircraft's disappearance continues to endure.
Just who is Raja Bomoh VIP?
While massive international search and rescue teams have been assembled over the years in hopes of finding the missing aircraft, many Malaysians are more likely to remember the bizarre antics of a local shaman dubbed 'Raja Bomoh Sedunia Nujum VIP', otherwise known as Mr Ibrahim Mat Zin.
His claim to fame came about when he was allegedly invited by top leaders to Kuala Lumpur International Airport to perform ritualistic prayers five days into the search for the missing aircraft, which famously involved, you guessed it, coconuts.
Performed a ritual to help protect Malaysia from floods
Fast-forward to 2022, and Mr Ibrahim has returned once more to lend his services to lead yet another spiritual conquest against the natural disasters that have just recently plagued parts of the West Malaysian peninsula. In a bid to dispel further floods from taking place, the infamous 'Raja Bomoh' has now joined forces with a woman known as 'Puteri Zaleha' along the costs of Teluk Gelanggang, Teluk Anson, according to Astro Awani.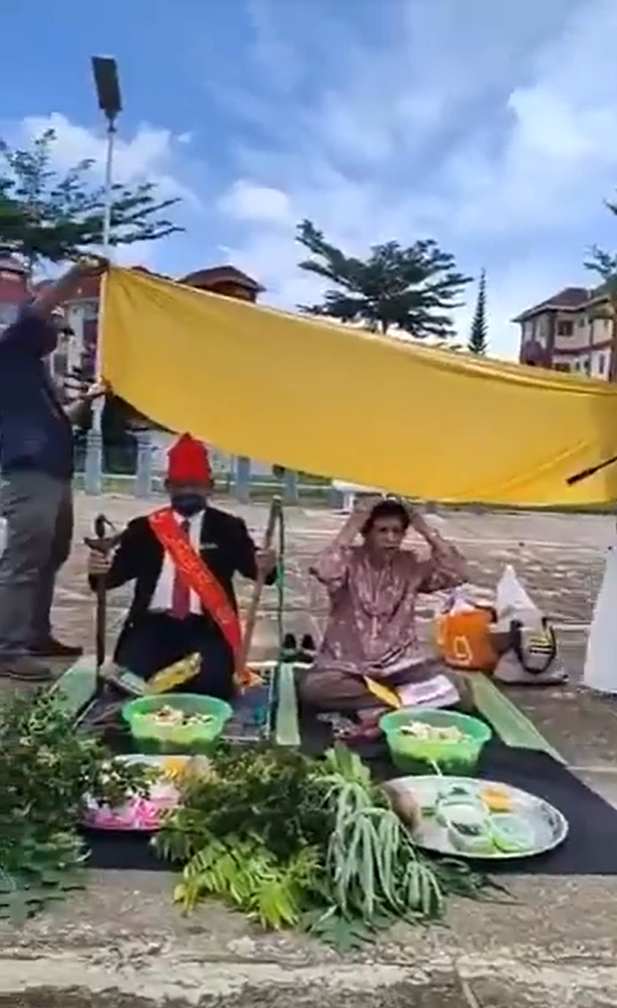 A 25-minute video of the ritual was shared on community Facebook page Perak Press, showing how the duo chanted prayers, with 'Puteri Zaleha' breaking into song, midway as they faced tepid waters from along a riverbank. They then proceeded to distribute offerings into the waters, which included a myriad of flowers and turmeric.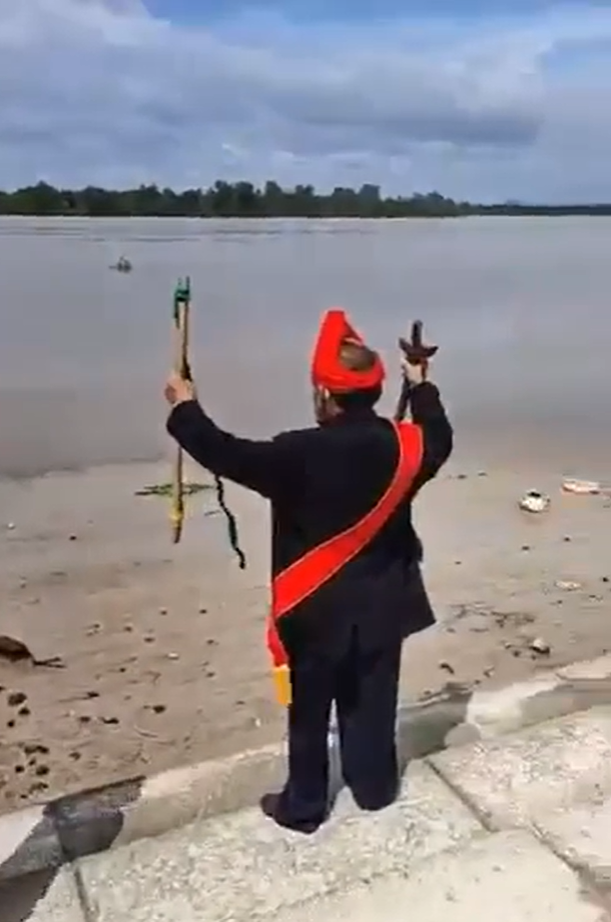 In speaking with his audience through Facebook Live, Mr Ibrahim explained that the ritual was intended to help encourage floodwaters to recede, as well as to summon protection for the Malaysian Peninsula against future floods.
You can watch the full video here.
For more stories like this, follow us on Facebook! 
Also read: 60yo M'sian saves over 700 people in 10 minutes by waking them up to escape from floodwaters as flood siren fails