In times of emergency, time is truly of essence. The split-second decisions that one may have to make could literally be the difference between life or death. And it is by merit of many quick-thinking and fast-acting Malaysians that so many flood victims managed to make it to safety, with grassroots communities doing what they can to help retrieve stranded families from their homes while delivering essential aid.
60-year-old man saves the lives of over 700 people
And among them include 60-year-old Mr Samsudin Omar, who miraculously managed to help save the lives of over 700 people in his village with his actions. A resident of Taman Pinggiran FELDA Sungai Kelamah in Negeri Sembilan, Mr Samsudin, also fondly known as 'Apak' among locals, had been just as unsuspecting as the other residents in his village when the floods began washing into the Gemas region, where they were located.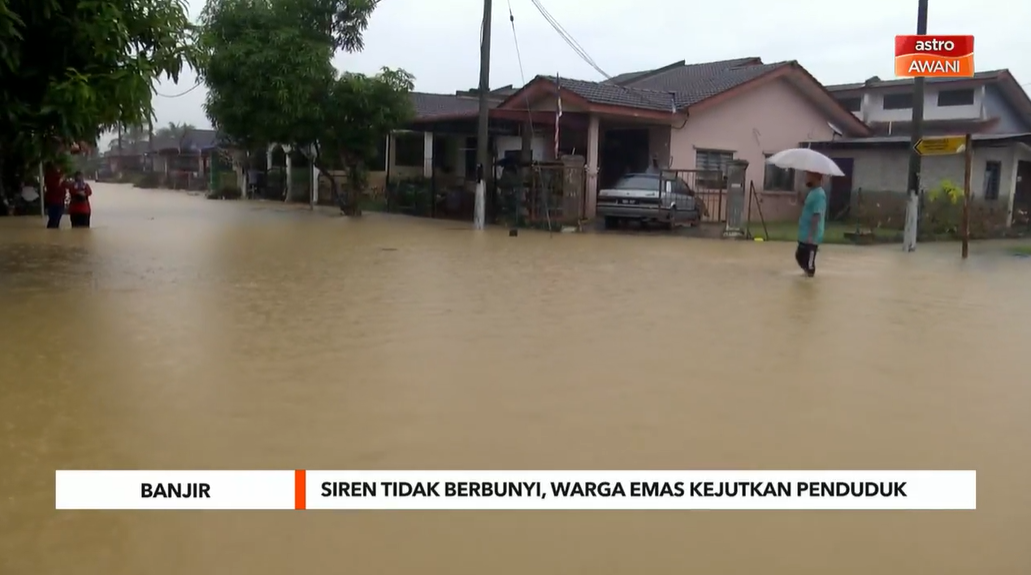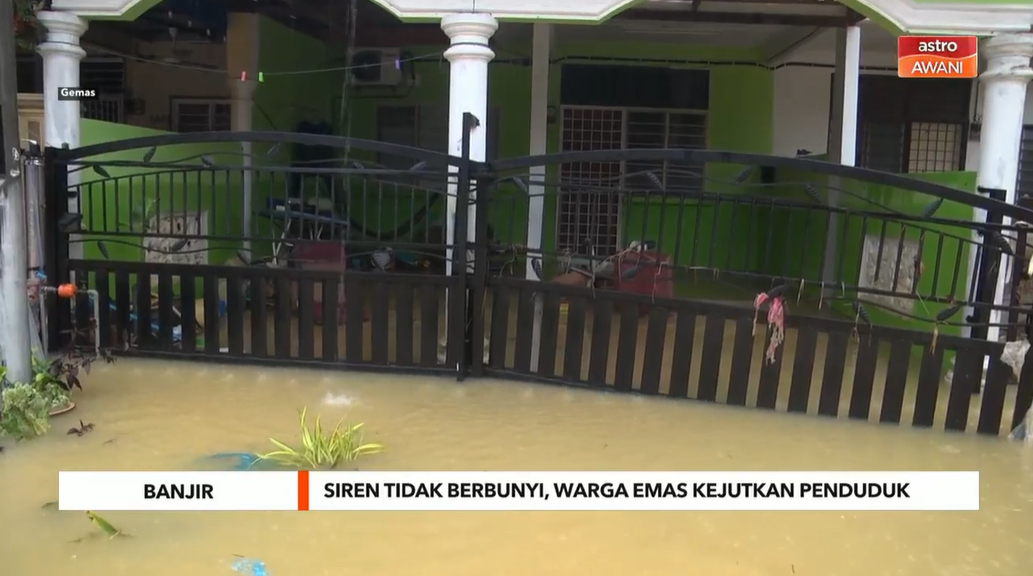 As the rain poured, villagers who were already wary of flooding began checking water levels around the area on an hourly basis, starting from 9.00pm. This constant checking of water levels lasted up to about 4.00am the next morning, but did not appear to have risen by much. Villagers had assumed that they would be safe for the time being, and that the floods would only take place later that morning, perhaps at 8.00am or 9.00am.
Immediately alerted villagers to escape
However, to their shock and horror, flood waters began rising rapidly in under 25 minutes. Mercifully for villagers who were living in the area, Mr Samsudin, who had still been awake despite the lateness of the hour, received a phone call from another resident living nearby who told him that the water-levels have already inundated the nearby river and were now flooding the village.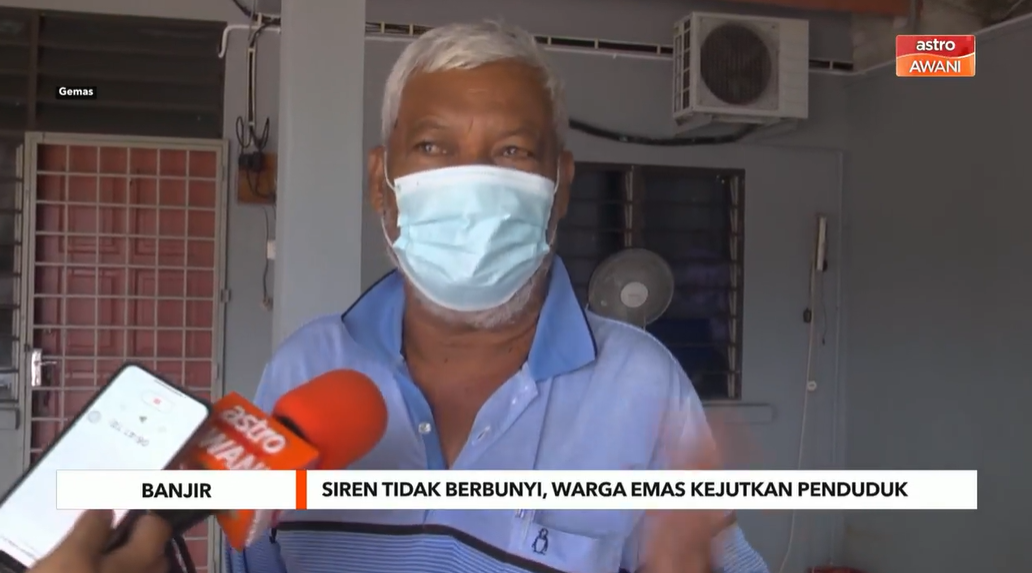 "At around 4.10am, I received a phone call from a friend who told me that floodwaters were rising in the village. And when I checked, the waters were indeed gushing rapidly, almost like a waterfall.

I managed to alert a few friends, and got them to wake the other residents living along Lorong 10, 11, and 8, to leave their homes immediately. In no more than 10 minutes, the water-levels on the streets had already reached up to thigh-level." he said.
Flood sirens had not been working
While the villagers did not manage to save any of their personal possessions, the residents of over 200 homes managed to escape with their lives. However, residents expressed their dismay at the fact that the flood sirens, which were supposed to have been used to alert residents of impending floods, was not working at the time. This is despite the fact that the village was prone to flooding and had at one point seen floodwaters rise up to the roofs of homes in 2011.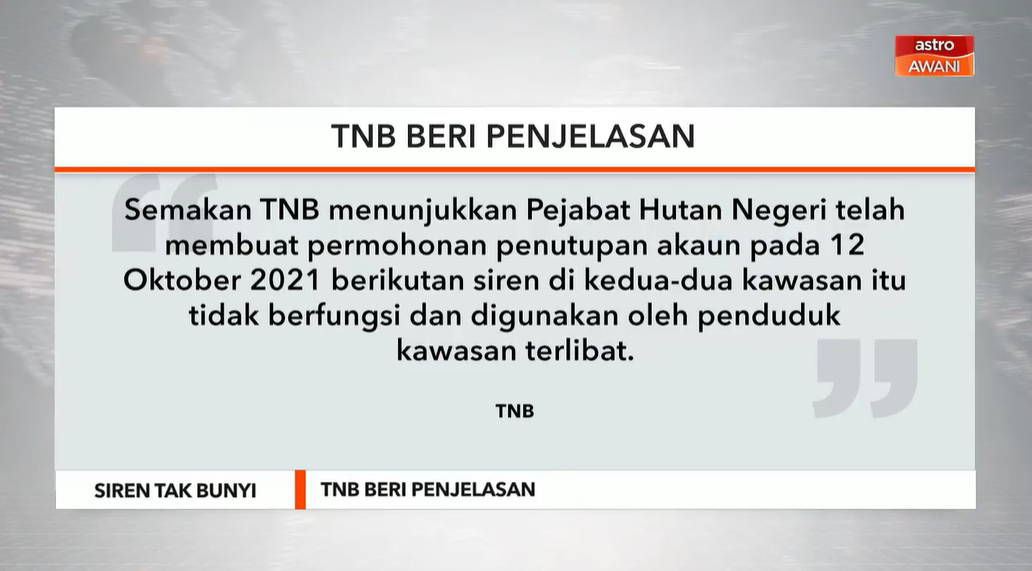 In a statement released following the incident, Tenaga Nasional Berhad, the national power company, clarifies that the State's Forestry Department had requested for the flood siren's account to be closed on 12th October 2021. This was said to be due to the fact that the flood sirens were inoperable and were not being used by residents living in the area at the time.
For more news like this, follow us on Facebook!
Also read: Despite relying on crutches to walk on 1 leg, this M'sian still volunteered to help clean homes belonging to flood victims