Over the course of the past week or so, Malaysians have truly left an indelible mark in recent memory by showcasing truly awe-inspiring acts of generosity after floods had swept through much of the Western Peninsula. From organising huge grassroots movements by way of donation drives and flood aid missions, to individuals such as the now viral Abang Viva who mounted their own individual rescue efforts unprompted, #rayatjagarakyat as the saying goes.
M'sian walking on crutches with one leg helps to clean homes belonging to flood victims 
And despite relying on crutches to walk with only one leg, 45-year-old Mr Mohamad Shukor Jab is still as enthusiastic as can be to lend his fellow countrymen a hand during the recent flood relief efforts. In a report by Astro Awani, the man had no qualms doing what he could in his power to provide aid for flood victims that have been displaced by the recent disaster.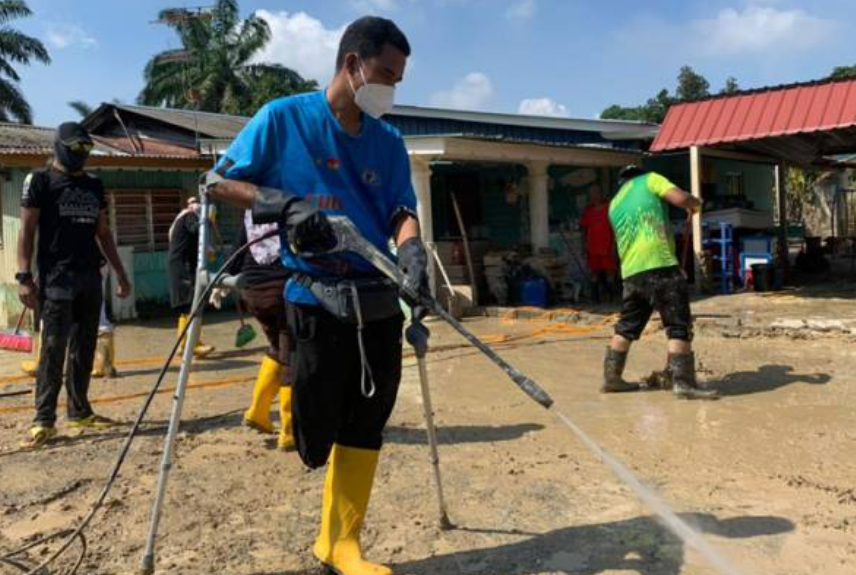 Working alongside a non-profit organisation known as the 'Dirt Buster Team', Mr Shukor, who lost one of his legs to an unfortunate accident at the age of 11, has been actively involved in clean-up works for flood victims who have had their homes left damaged and dirtied by floodwaters, mud and debris.
Motivated to do so after seeing all that the flood victims have had to endure
In speaking with Astro Awani, he said that he was motivated to take part in volunteer work as he felt sympathy and sadness for flood victims that have lost so much as a result of the natural disaster.
"Witnessing all that they have lost, I think anyone would feel compelled to come and help. I may be handicapped, but when I think of their circumstances, I no longer think of the shortcomings I may experience."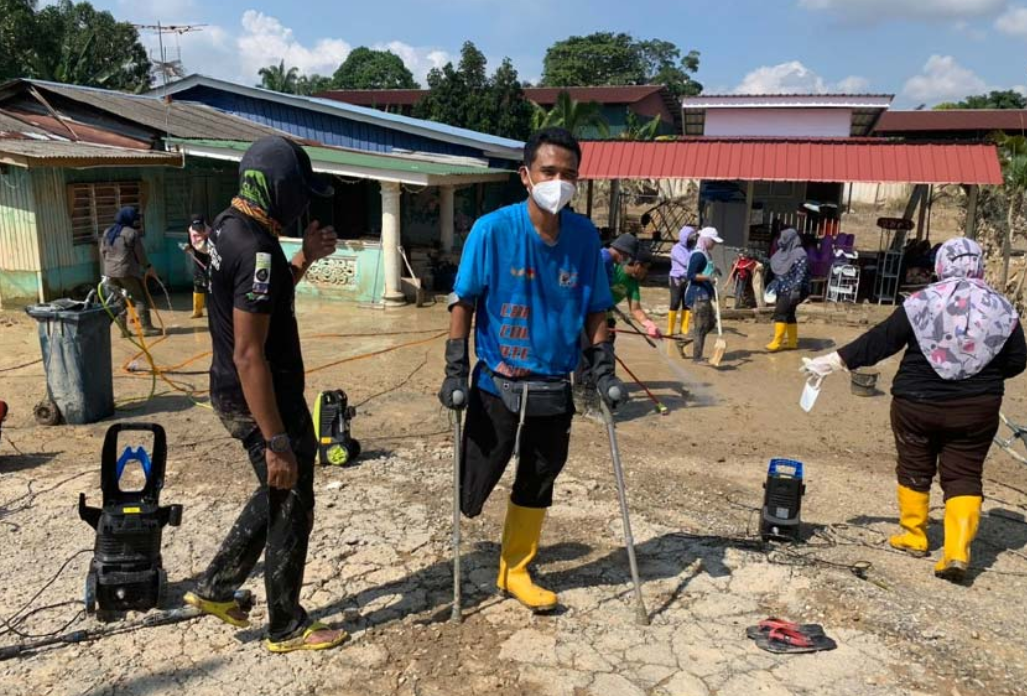 "The 'Dirt Buster Team' and myself are incredibly committed in helping out flood victims where we can. We've been trying to help out locals in this particular area today as there have been a lack of volunteers." he adds.
Which goes to show once more that when the going gets tough, you can always come to rely on your fellow Malaysian. Thank you, Mr Shukor for your contributions to the flood aid relief!
For more stories like this, follow us on Facebook!
Also read: Power to the people: over 375 young M'sian volunteers walked 1.5km to help clean up the homes of flood victims