Power to the people; a phrase that we often hear being used a lot in grassroots movements seeking to make a change, but one we can actually see being brought to life before our very eyes over the course of the recent floods affecting multiple states in West Malaysia. From Gurdwara Shaib Petaling Jaya's massive flood aid initiative that brought hundreds of Malaysian volunteers together, to the selfless 'Abang Viva' who brought his own boat on the roof of a Perodua Viva from Melaka to Selangor to render aid.
375 volunteers trekked 1.5km to help clean up the homes of flood victims
And it doesn't just stop there, as other social organisations have also gone above and beyond to lend a hand, where it is needed most. Take Cuci Malaysia, for instance! An organisation that spawned out of the simple motivation to help combat the rampant littering problem locally, it has now grown to consist a large group of volunteers who go out of their way to clean up Malaysia, quite literally!
Long march! Can't thank the volunteers enough. Exemplary dedication despite all the hurdles. #CuciMalaysia #DaruratBanjir pic.twitter.com/zAm7NYoE8X

— Adam Adli 🏴 (@AdamAdli) December 26, 2021
In speaking with Wau Post, Mr Armand, a representative of the organisation, said that Cuci Malaysia wasted no time at all in organising their own flood aid relief program, known as 'Cuci Mega', to provide cleaning assistance to flood victims whose homes have been affected by the flooding. Opening their volunteer registrations to the public, their ranks eventually swelled up to 375 young Malaysians from various backgrounds turning up in a show of support for the cause to clean up homes belonging to flood victims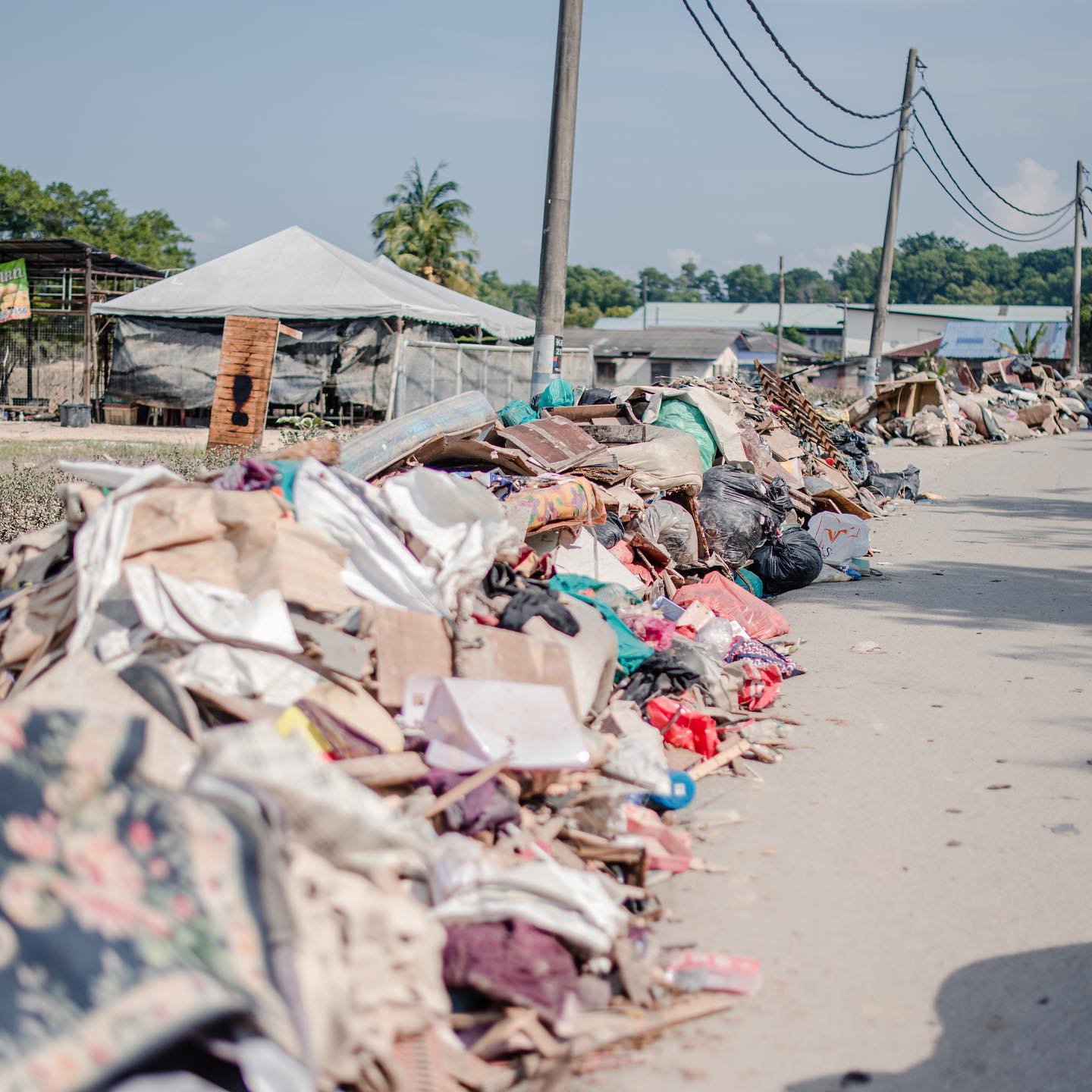 But that's not all! With such a large volunteer turnout, the group decided that it would be best if they had trekked on foot for 1.5km from Balai Raya to the organisation's base of operations at the flood areas, to ensure that their numbers wouldn't cause traffic issues to the surrounding neighbourhood.
"We were so sorry our volunteers had to walk far. The roads were so small, and we did not want to cause any congestion there." he said.
Multiple organisations, but all sharing the same vision
Arriving at Kampung Bukit Lanchong in Subang Jaya, work immediately commenced, with the operation being jointly organised and coordinated by Cuci Malaysia, Dapur Jalanan KL and Liga Rakyat Demokratik. Spread out across the neighbourhood, volunteers spent upwards of five hours till noon helping residents wash away thick coats of mud that had tracked onto floors and walls, and disposing heaps of litter that had washed up into their homes.
Photos taken from the day showed volunteers armed with shovels and wheelbarrows, trudging through the remnants of what detritus that the flood had left behind in its wake.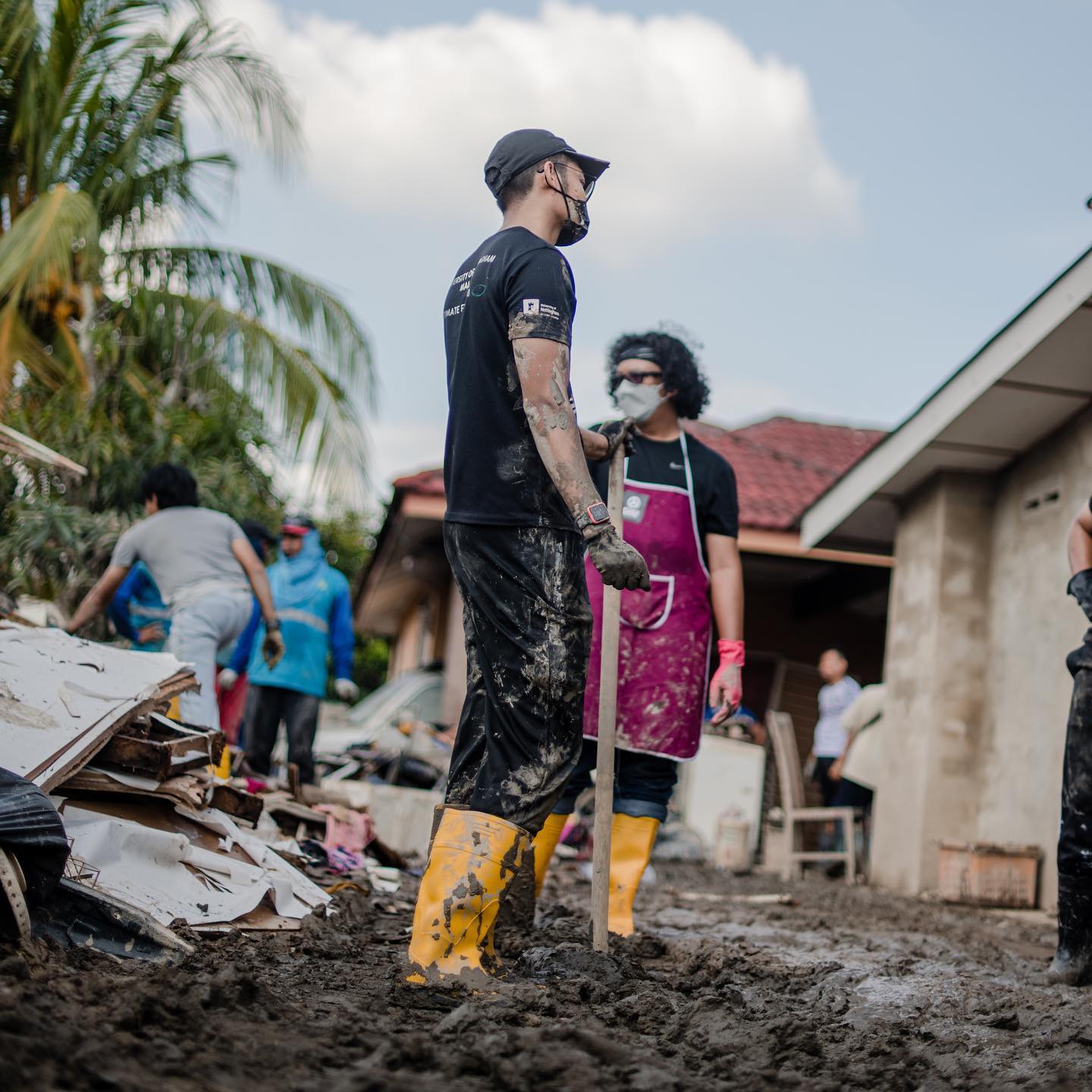 While the team had to call off the operation sometime during noon to prevent overcrowding when other organisations moved in to help, some of their team members elected to stay behind where they were still needed to help with other tasks, such as doing laundry and cleaning kitchenware items belonging to flood victims.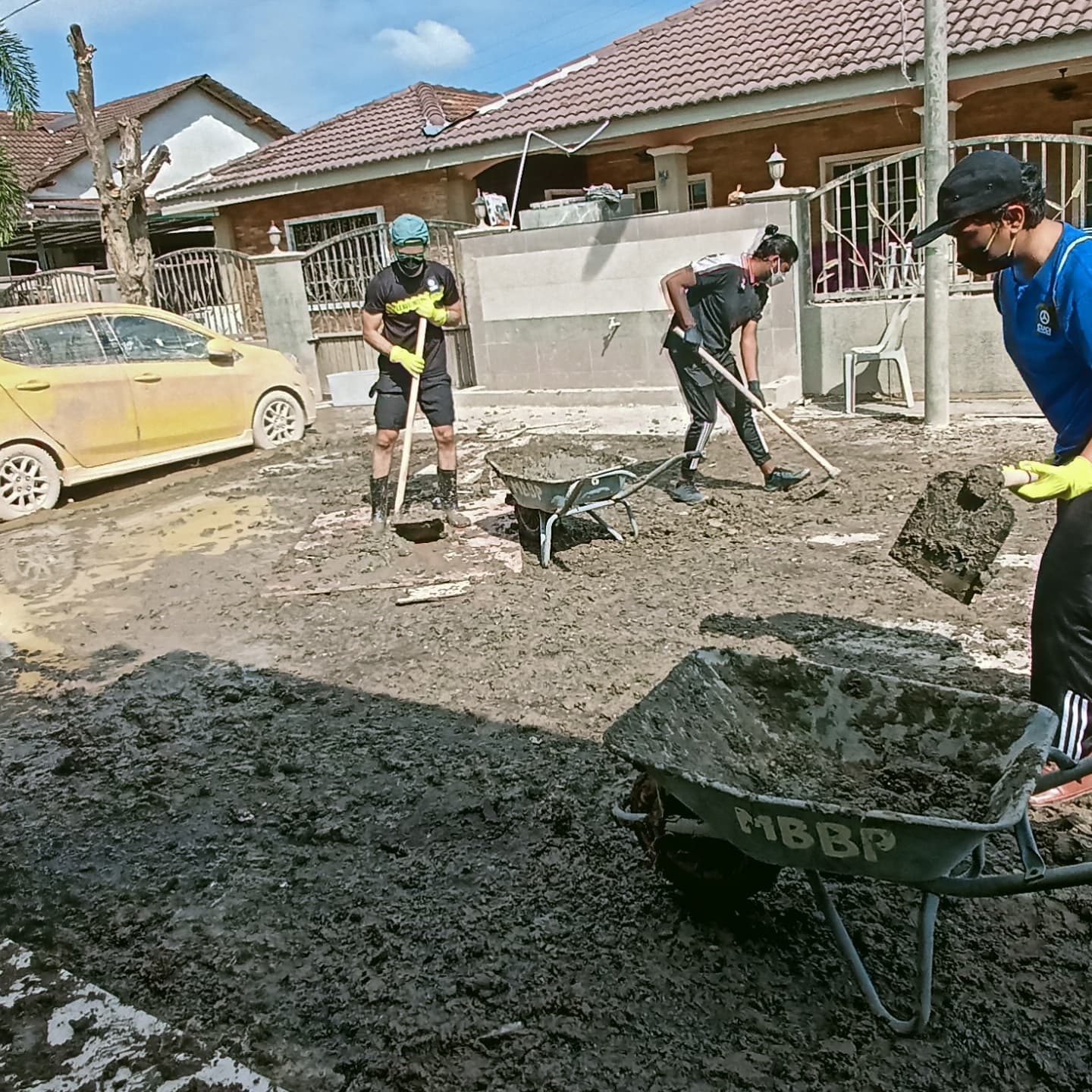 In total, the entire initiative managed to help clean up over 75 houses, which amounts to a resounding success for all those involved. The movement, which has been widely talked about over social media, has garnered plenty of praise from Malaysian netizens.


For more stories like this, follow us on Facebook! 
Also read: WATCH: Convoy of delivery riders strap essential goods on their bikes & travel overnight to Hulu Langat to distribute aid