Malaysia is well-known for it's multifaceted culinary culture, that much is certain. And that's all thanks to a melting pot of heritage and cultures that we all share between different races. From char kway teow to roti canai and nasi lemak, it is simply an indisputable fact that Malaysians really do know good food!
12-year-old Aisya Syahrul brings M'sian pride to Junior Bake Off
And that is only proven to be true once more with 12-year-old baking prodigy Aisya Syahrul, a participant on the BBC Channel 4 baking competition 'Junior Bake Off', who has now made it all the way to the finals with her delightful creations! Hosted and judged by British pastry chef and author Ravneet Gill as well as British baker and TV presenter Liam Charles, the show is a spin-off from the already massively popular 'The Great British Bake Off' series.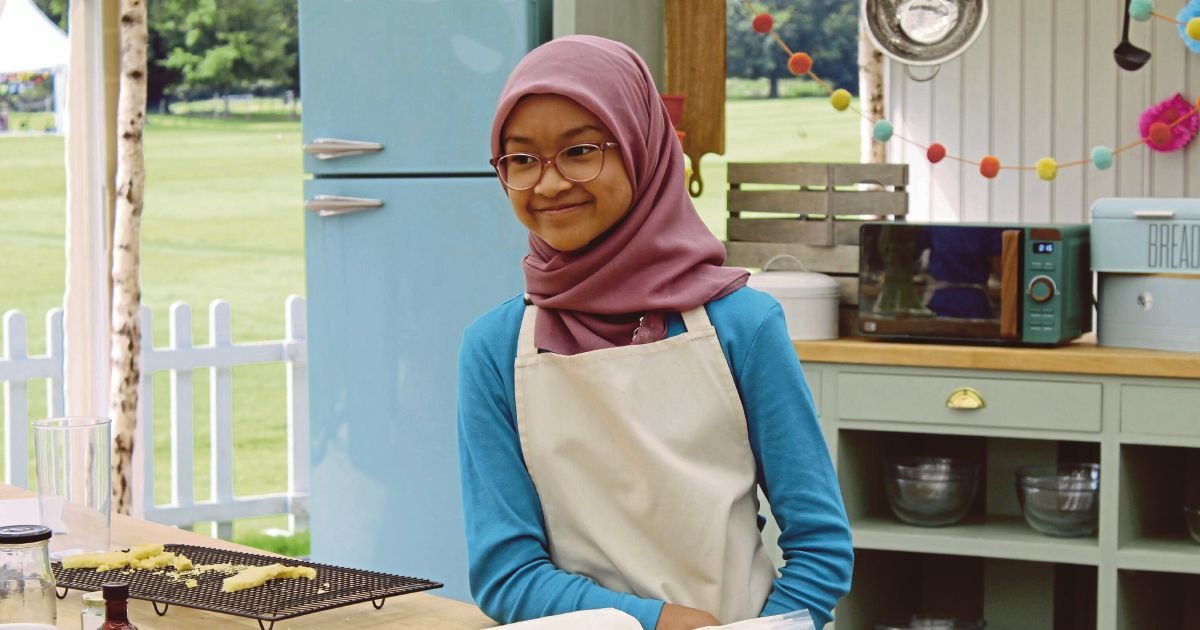 In it's seventh season, this round pits 16 participants between the ages of 9 to 15 against one another for a bid to take home the title of best baker of the season, as well as a glass cake stand. Unlike the adult rendition of the show, there will be no cash prizes offered.
It's FINALS WEEK!

Aisya, Fraser, Gabriel and Salma will join Kezia, Lola, Macy and Quique to do baking battle. Monday at 5pm on @Channel4. #GBBO pic.twitter.com/EVBFUSarrR

— British Bake Off (@BritishBakeOff) January 21, 2022
In any case, the exceedingly talented Aisya has already made waves in the competition by sailing through the first few rounds with ease, consistently wowing the judges with the sheer technicality and craftsmanship behind her baked creations. Consistently drawing inspiration from her Malaysian heritage and family history, she created a delightfully crumbly 'About Me' biscuit box for her first biscuit challenge, explaining how she would like to follow in her father's footsteps to pursue medicine. Staying true to her Malaysian roots, the pastry was decorated with hibiscus flowers.
Jalur Gemilang pie and Satay-inspired cakes
Whereas for the Showstopper challenge which required contestants to use their imagination to create a family crest pie in two hours with their own imagination, she deftly made use of Malaysian curry powder to create a chicken, potato and peas filling. It was topped with a beautifully laid design that combined both the Jalur Gemilang and the Union Jack flags together.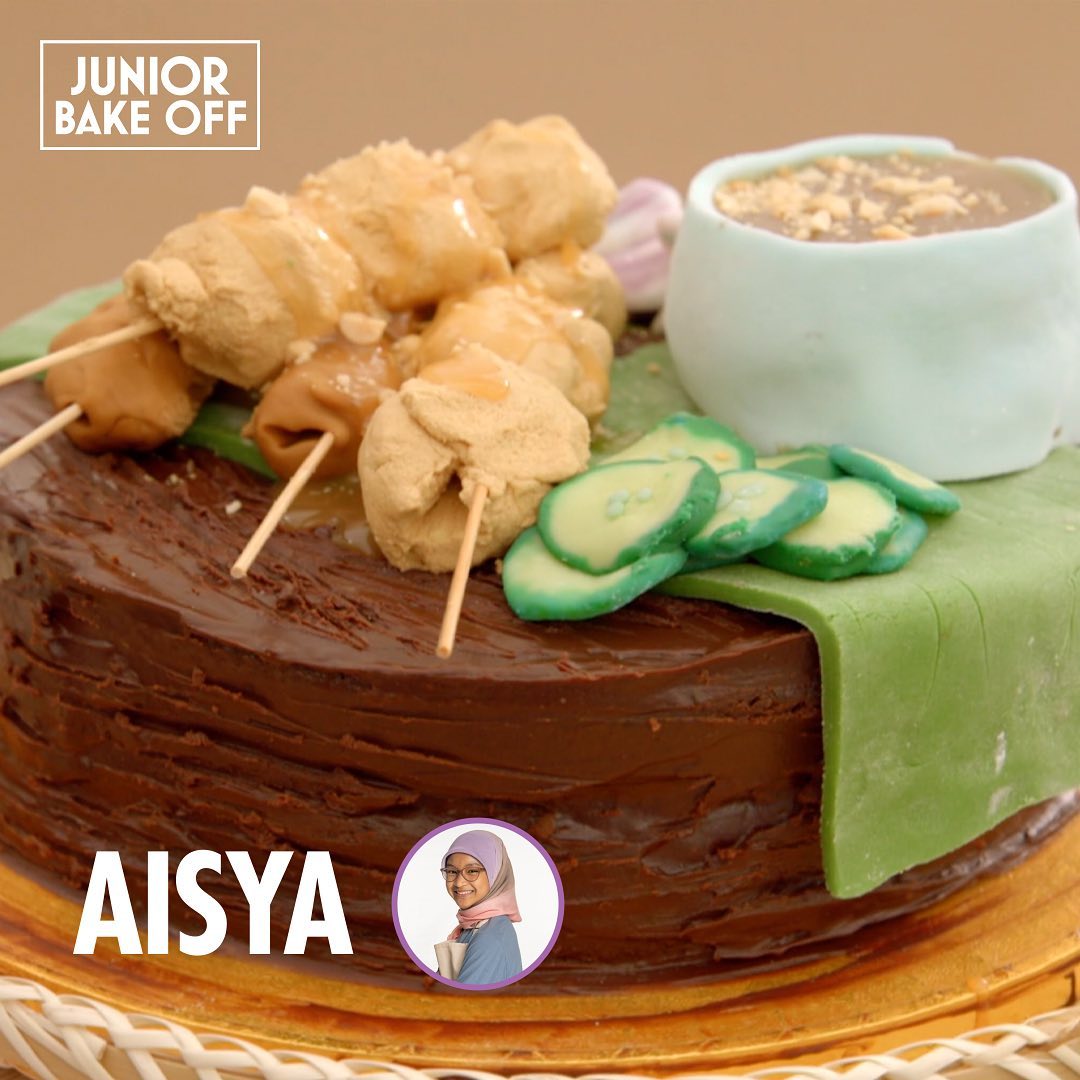 But Aisya's true tour-de-force came in the form of a chocolate cake decorated with 'chicken satay' made out of cookie dough, accompanied by a caramel 'peanut sauce', and placed alongside 'sliced cucumbers' and a piece of 'banana leaf' for the Dessert Imposter challenge. The incredible creation won the judges over, nabbing her the Star Baker title for the challenge.
Looking to fool some dinner party guests? Make some trick chicken satay! Nice work, Aisya. #GBBO pic.twitter.com/8Y6YCsMDv9

— British Bake Off (@BritishBakeOff) January 20, 2022
According to her profile on the show's website, Aisya hails from Manchester and began learning how to cook alongside her mother, who taught her how to make curry puffs. Picking up tips from her grandmother in Malaysia through frequent video call sessions, she explains that she had joined the competitive baking show with hopes of obtaining more feedback and to hone her skills as a baker.
"I wanted my bakes to have been tasted from a professional point of view so that I could get better feedback and become a better baker."
According to NST, she will now be facing off seven other participants in heat two of the show.
For more stories like this, follow us on Facebook! 
Also read: M'sian-born Masterchef contestant Ping Coombes wows judges with local dishes, wins Champion of Champions title!