It stands to reason that regardless of the circumstances surrounding a conflict or altercation, we should never take things into our own hands and resort to violence. However for one father, that was something that he would have to learn through experience, after he was found to have allegedly injured a young schoolboy recently.
Primary 3 student allegedly attacked by friend's father
Occurring in the state of Terengganu, the altercation reportedly took place when two young boys were found playing together outside their school gates, as children would typically do. However, playtime eventually turned into a fight between both boys, which led to one slapping the other across the cheek.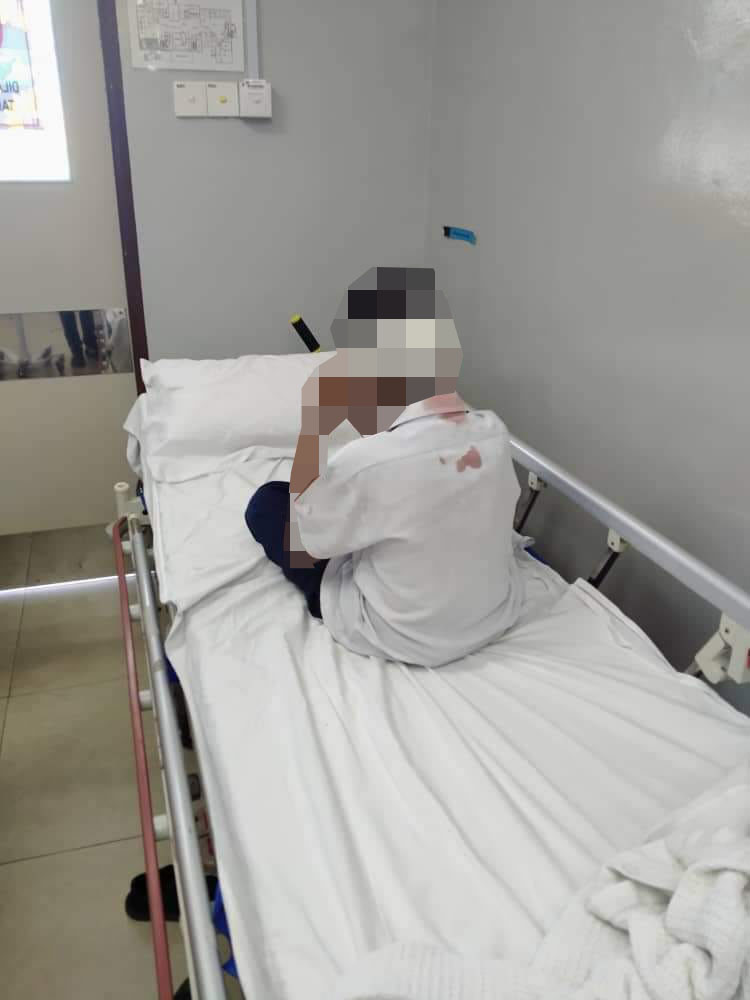 Quoting Kuala Terengganu police chief Assistant Commissioner Abdul Rahim Md Din, Utusan Digital reports that the boy who was slapped in the face then brought the matter up to his father when he arrived at the school gate.
"The man was then believed to have choked and lifted the victim off his feet, before dropping him on the ground, which led to the victim sustaining a minor injury to his head from striking what is believed to be a rock." he said when contacted by the press on Monday (25th April 2022).
Photos of the young boy seated on a hospital gurney show his head wrapped in bandages, with his school uniform clearly bloodied from his injury.
Case will be investigated under Section 323
According to Abdul Rahim, the school contacted the victim's father to inform him of the incident after it had taken place. The victim's father then collected him from school premises, before filing a police report over the matter.
As for the victim himself, the schoolboy has since received outpatient treatment at Hospital Sultanah Nur Zahirah. The case will now be investigated under Section 323 of the Penal Code for voluntarily causing hurt, which carries a jail term of up to a year, a fine amounting to not more than RM2,000, or both.
Tap here to give us a 'Like' on Facebook and stay up-to-date on the latest news!