Bullying should never be taken lightly, especially when it happens in a school setting between children. More often than not, victims of bullying can come to suffer from trauma as a result of their experiences. Despite continued calls lobbied by activists and non-governmental organisations to look into instances of school bullying among students, cases continue to emerge time and time again.
Bullies take turn punching victim in local boarding school
And just recently, yet another instance of bullying in Malaysian schools had allegedly taken place after a short video clip was circulated across social media that showed a young, teenaged victim bearing the brunt of physical abuse from his peers. Appearing to be taken from within a dormitory setting, a group of bullies could be seen ganging up on a boy dressed in a red t-shirt.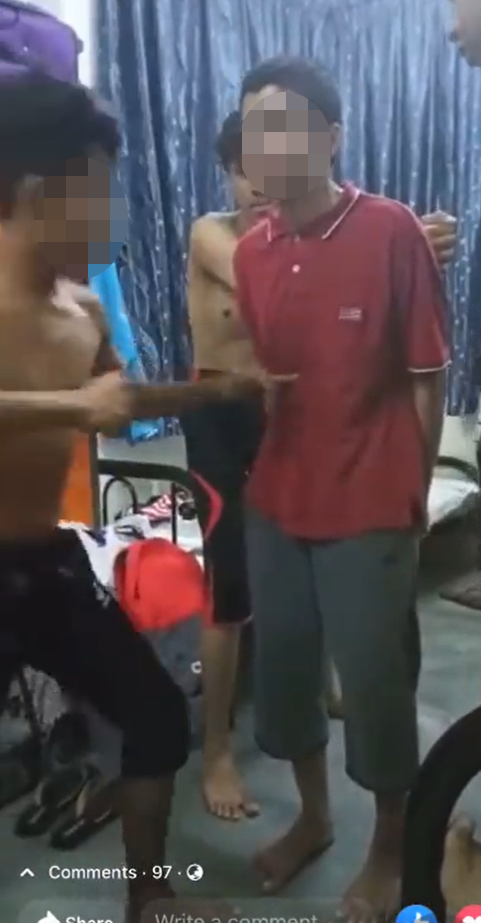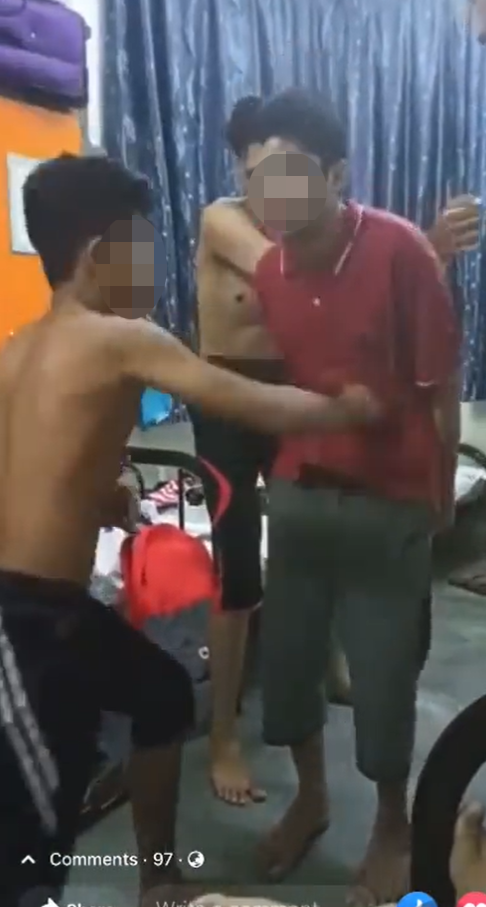 With his hands clasped behind the small of his back, the victim was instructed to stand still as the group, which consisted of more than four other male students in the dormitory, seemingly took turns to aim punches into the victim's sternum. Two other boys were seen flaking him from both sides.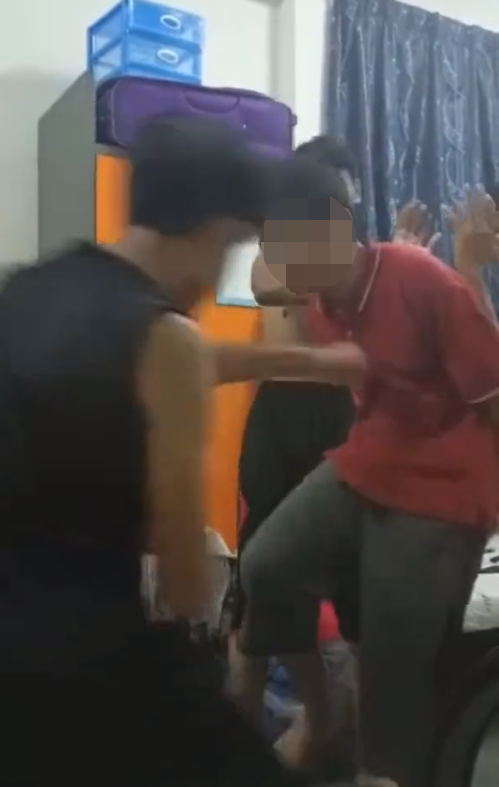 The victim appears to be frightful and could only stand helplessly as punches rained onto his chest, to a point where one could see him bending over his stomach, grimacing in pain.
School insiders allegedly requested that she take down the videos
According to Twitter user @Ekax_, the incident had allegedly taken place in a boarding school, where students had been instructed to remain in their dorms due to a COVID-19 outbreak. But what makes this all the more horrifying to note is that in messages sent to the Twitter user, the bullies who were seen punching the victim were in fact students in Form 1 and Form 3 which meant that they are no older than 15-years-old.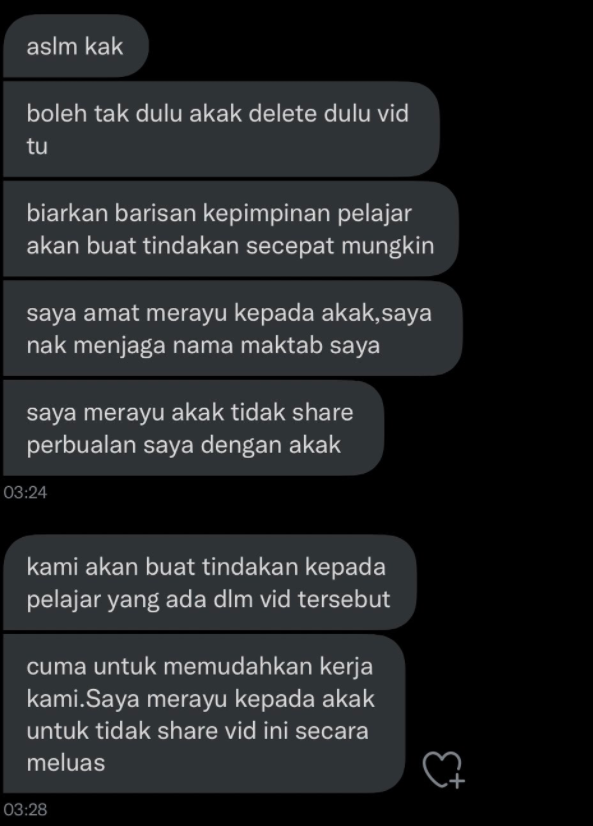 Expressing her dismay at the fact that school bullying continues to be widespread, she has also shared conversations that appear to have been sent from someone from within the school. The anonymous party had pleaded with her to keep the case under wraps to avoid tarnishing the good name of the school, adding that they will deal with the aggressors accordingly.
It is unclear at this time as to which school was implicated in this incident, or if the authorities are looking into the matter.
For more news like this, follow us on Facebook!
Also read: Popular M'sian online tutor resigns after controversy surrounding students calling him 'daddy'