In a tragic turn of events, residents living in the Taman Bukit Permai 2 neighbourhood located in Ampang found themselves fleeing their homes after a persistent drizzle that occurred throughout the afternoon and late into the evening in the Klang Valley resulted in landslides to strike. Footage obtained by national news agency BERNAMA shows a loosening of soil from what appears to be a hill situated close to many residential homes, which subsequently led to calamity.
2 landslides struck Taman Bukit Permai 2 after drizzle
According to Malay Mail, local resident and eyewitness Azril Sham Mohamed said that the landslides were precluded by a loud 'bang!' after he had just returned from work in Bangi at around 6.00pm.
 "There were two landslides during the drizzle,"

"I quickly alerted my wife and children and we ran for our lives," he told reporters at the scene.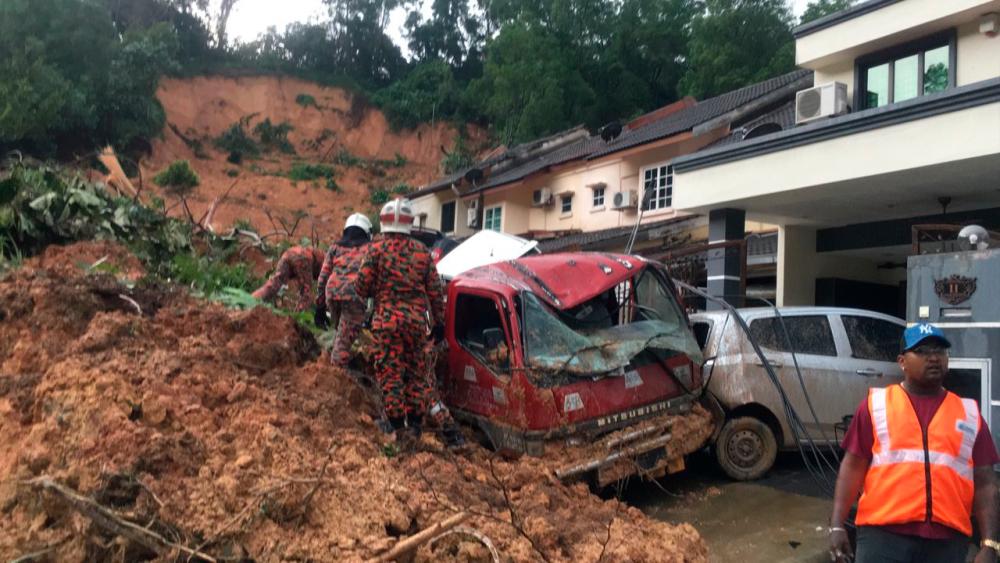 A resident of over 13 years, Azril said that this was the first time that a landslide of such a scale has ever taken place in Taman Bukit Permai. Selangor Fire and Rescue Department director Norazam Khamis told BERNAMA that they had received the distress call at 5.54pm before rushing to the scene of the incident. The first victim from the landslide, an 84-year-old man, was rescued alive at 6.54pm and had only sustained light injuries.
5 people buried alive, 4 found dead underneath rubble
Tragically, the landslides have already claimed a total of four lives. The body of an elderly woman was found in her home before she was declared dead later in the evening. She is believed to be the wife of the first victim who was rescued earlier. Subsequently, the bodies of three other individuals were also recovered by the authorities, with the last body being found at 1.59am early this morning (11th March 2022).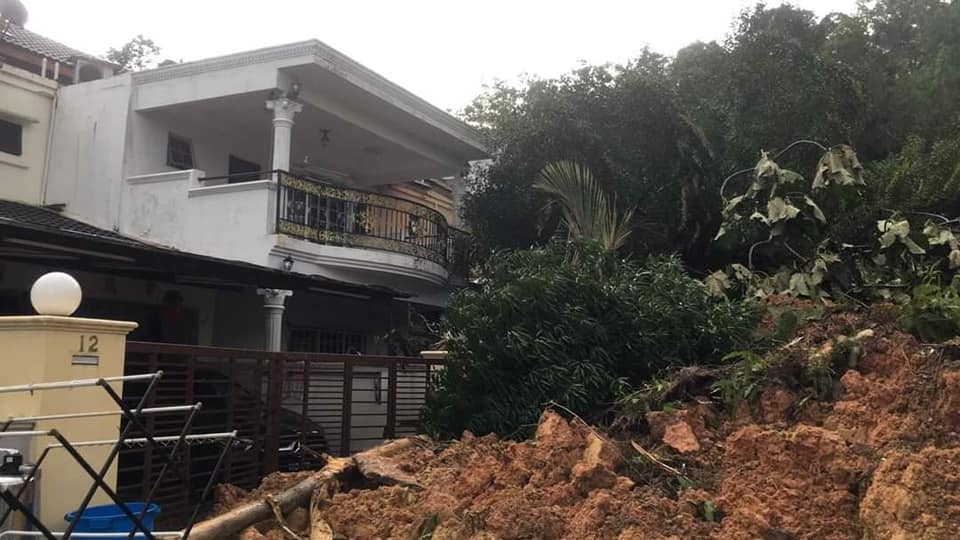 One is believed to be an Air Selangor employee who had been unable to flee from his truck in time after visiting the area with three other colleagues to perform maintenance works at 4.30pm in the afternoon. The bodies of the deceased victims have since been transported to Ampang Hospital for identification and post-mortem purposes.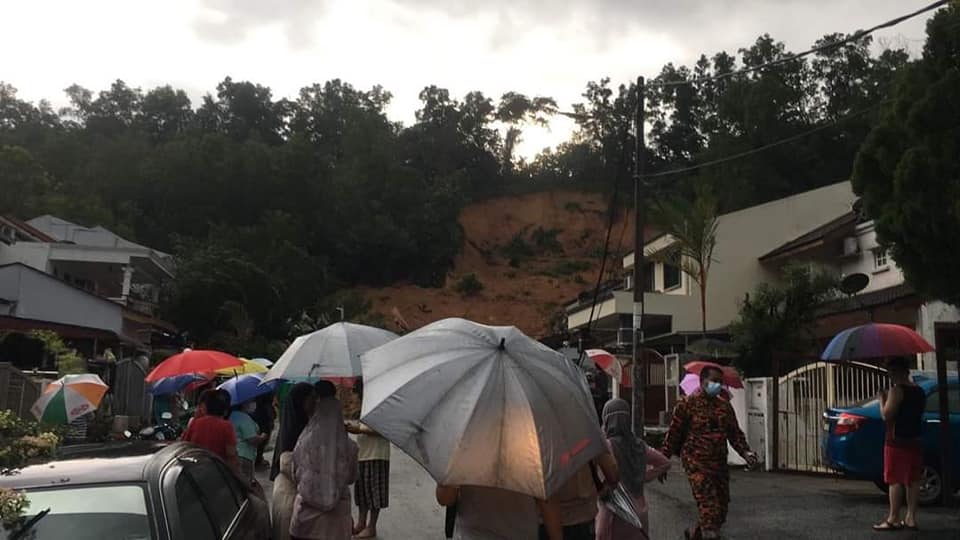 Ampang Jaya district police chief Farouk Eshak adds that all remaining residents who have been affected by the landslide have since been moved to temporary relief shelters located in Taman Mega Jaya. 15 houses and 10 cars were damaged as a result of the catastrophe.
The search and rescue operations have since concluded after all residents from the area have been accounted for.
For more news like this, follow us on Facebook by tapping here. 
Also read: WATCH: M'sian drivers escape with their lives after massive tree topples & lands on two cars at Wangsa Maju junction