Last Sunday (17th April 2022), a video of a man who was seen without a face mask on in an Ampang supermarket had been making the rounds over social media. The irate man could be seen making his way down a supermarket aisle, boldly proclaiming that he wasn't wearing a mask. He was then confronted by a member of the security team, whom he raised an offensive gesture to before storming out of the premises.
Canadian man fined RM800 for not wearing a mask, insulting guard
Well it would seem that his antics have since caught the attention of local law enforcement, with Malay Mail reporting that the man, who has been identified as a Canadian expat, being slapped with a RM800 fine for his offense. The 44-year-old man pleaded guilty before the Magistrate's Court today and was charged under Section 14 of the Minor Offences Act 1955 and Regulation 18 of the Prevention and Control of Infectious Diseases (Measures Within the Infected Local Areas) Regulations.
Out of the RM800 fine he was issued, RM700 was for refusing to wear a face mask in a public premise, while an additional RM100 was for the act of showing his middle finger at the security guard.
Says he feels remorseful over his actions
According to lawyer Jayananda Rao, who acted as the man's legal representative, the accused claims to feel remorseful over his own actions.
"He had been feeling unwell and had not taken his medication. He told me he didn't even realise he was not wearing a mask and can't recall what triggered him," the lawyer said.
When asked to elaborate upon the medications that his client had been prescribed, Rao said that he had not pressed his client for further details. However, he points out that his client had admitted his guilt and vows to do better moving forwards.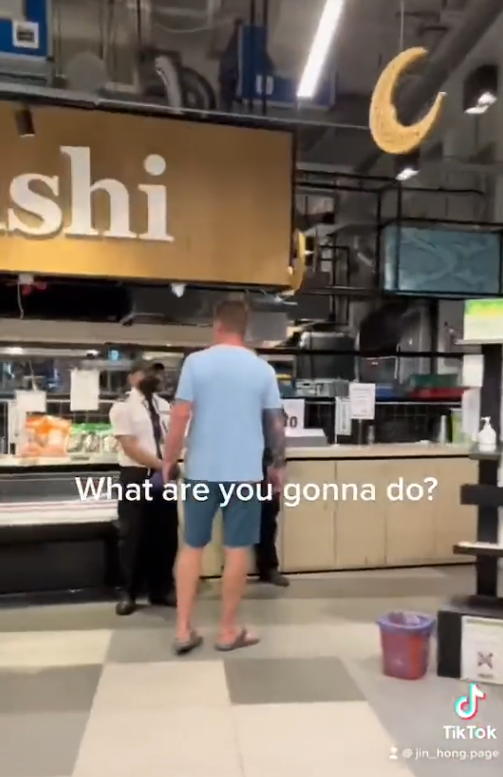 In addition, he clarified that his client was not arrested as indicated by previous media reports, but had in fact presented himself at the Tun Razak police station. He was later instructed to go to the Pudu police station instead, where he was told he would be charged for his offense. The expat is reportedly employed in the oil-and-gas industry, and has been assigned to work in Malaysia for a year.
Tap here to give us a 'Like' on Facebook and stay up-to-date on the latest news!
Also read: "What are you gonna do?" Man in Ampang supermarket refuses to wear mask, insults guard