There is perhaps no sweeter moment for a parent than to meet their very own newborn child for the very first time. And while most fathers would have had that opportunity to do so from the heart-pounding moments shared with their wives in the labour room, some couples may not necessarily enjoy the same good fortune in the wake of COVID and international border restrictions.
M'sian father finally meets his newborn daughter after a year
And that happened to be the circumstances that Mr Bali Anak Jalang and his family found themselves in, after the pandemic left him stranded in Singapore where he works, living apart from his family for over the period of a year when both nations continued to seal off international points of entry to curb the spread of the virus.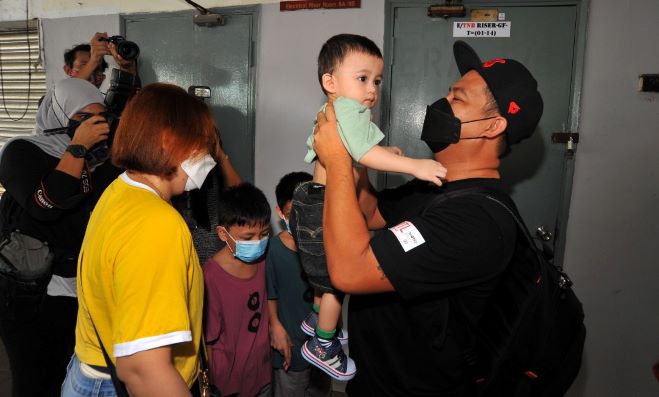 But thankfully, with the opening of the Land Vaccinated Travel Lane yesterday (29th November 2021), he was finally able to reunite with his family and more importantly, meet his newborn daughter for the very first time. He has yet to meet the baby, as she was born when he was still stranded in Singapore. According to the New Straits Times, Mr Bali was among the first Malaysians to be welcomed back to local shores after designated VTL busses arrived at Larkin Bus Terminal at around 9:10am.
The air-conditioner technician, who is professionally based out of Singapore, was welcomed with tearful, open arms by his wife, 34-year-old  Donna Alicia, and their three children, 10-year-old Xerxes Monarch, 8-year-old Xlevalzher Alex, and 2-year-old Xuvalzher Alex.
"I was filled with a mixture of emotions. I couldn't sleep for an entire night, and arrived at the Queen Terminal to wait on the bus since 6:00am, even though the bus isn't scheduled to arrive until 8:00am."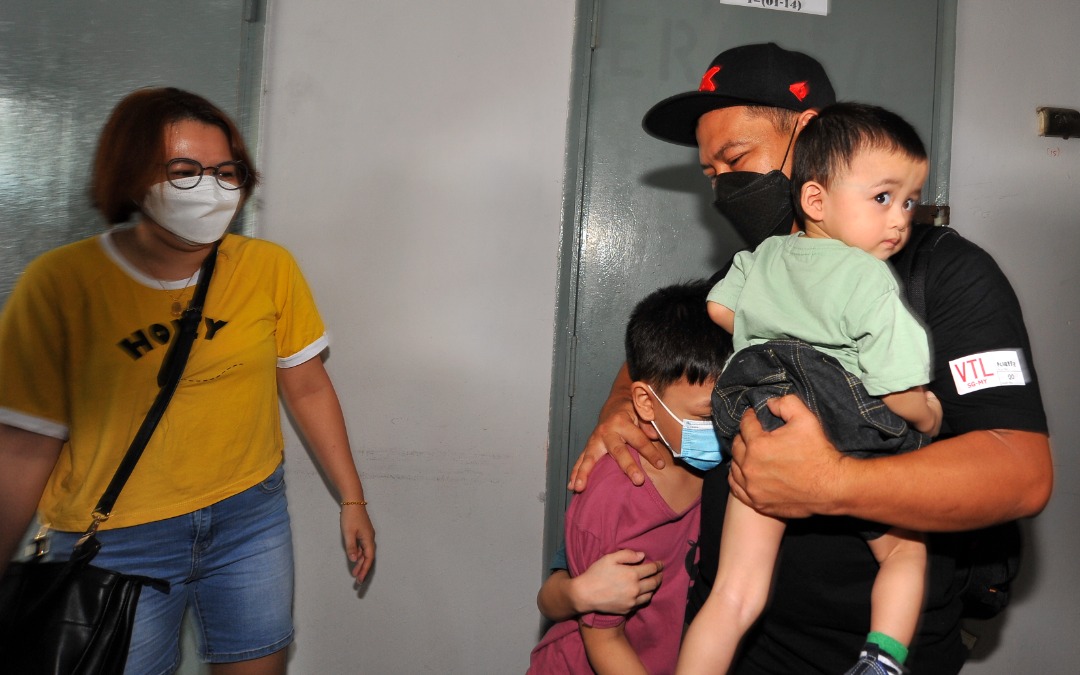 "Thankfully, the process to return went smoothly. I will be spending a week with my family before I have to return to Singapore for work," he told members of the press.
The father of three was seen tearfully embracing his children, expressing his relief at finally being able to meet them after such a protracted period of separation reports Harian Metro.
Land VTL to be expanded soon
The Land VTL which was concurrently launched with the Air VTL between Malaysia and Singapore will allow as many as 2,880 citizens from both countries to travel via the Woodlands Checkpoint without the need for any quarantine every day. However for the time being, travel is restricted only to 64 daily chartered busses every day; 32 busses in each direction, with each bus seating 45 passengers. Passengers are required to first obtain a RT-PCR COVID test prior to leaving their country of origin, and once more upon arriving in their destination.
Both the Malaysian and Singaporean government are now in talks to discuss the potential opening of the Tuas Second Link, as well as enabling private vehicles and general travellers to commute between borders at a later point in time.
For more stories like this, follow us on Facebook! 
Also read: BREAKING: SG confirms fully-vaxxed M'sians can travel by land VTL via Woodlands bus on 29th Nov!