Parents are supposed to protect their children from the dangers of the world, and nurture them from infancy into adulthood. While that may be the case, instances of child abuse at the hands of some parents continue to be perpetuated.
One such horrific incident was recently discovered in the state of Melaka, when a 56-year-old father was charged for sexually assaulting both his 15-year-old and 19-year-old daughters.
Melaka father faces 428 years in jail for sexually assaulting his daughters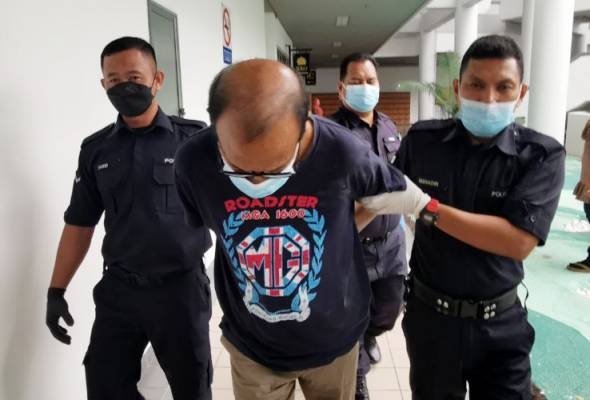 According to Astro Awani, the father pleaded guilty when he was charged with 28 counts of rape, unnatural sexual acts and sexual assault against his underage daughters. He faces a jail sentence of 428 years and 240 strokes of whipping based on the ruling of Ayer Keroh Session Court Judge, Nariman Badruddin.
The accused who worked as a company supervisor will be carrying out his sentence in stages, which means that he will only need to serve 45 years in jail and 24 counts of whipping, which was the maximum counts of caning given to any convict.
21 charges were based on Section 376 (3) of the Penal Code with 13 charges for rape involving his 19-year-old daughter and another 8 charges for the 15-year-old daughter. Moreover, the accused pleaded guilty to another 5 counts under Section 377CA of the Penal Code when he inserted foreign objects into the victim's private parts.
Years of sexual abuse and rape since 2015
It was revealed that the victims had to endure years of sexual abuse by their very own father soon after they turned 12. They were forced to carry out sexual acts from 24 September 2015 to 5 September 2022. It was only over when one of the accused's two wives walked in on him raping their 15-year-old teenager at home.
The court also found him guilty of criminal intimidation and charged him with another 2 years in jail for threatening his two wives and children that he would kill them.
A court proceeding submitted by Deputy Public Prosecutor, Anis Najwa Nazari described how the victims were clearly traumatised by this entire ordeal and were scarred to the point where they are afraid to stand near any men, including their brothers.
Sexual abuse, especially those performed by parents on their own children is an unforgivable crime that will scar the victims for life. If you suspect anyone enduring this terrifying suffering, don't hesitate to ask for help.
Tap here to give us a 'Like' on Facebook and stay up-to-date on the latest news!
Also read: Father of M'sian teen actress summoned by police after she claims to have been sexually abused by him as a child