A relatively obscure Malaysian model had suddenly shot into the spotlight of both Malaysian and Hong Kong entertainment circles, after she was seen receiving a kiss from veteran Hong Kong actor and television host Eric Tsang Chi-wai at her birthday party. The gesture was caught on camera before being shared through the 26-year-old's own Instagram account, from which it has since gone viral.
Veteran HK actor Eric Tsang planting a kiss on 26-year-old M'sian model 
According to local paper Oriental Daily, 60-year-old Tsang had been invited for a caviar tasting at the very same restaurant where the model, Bara Lai's birthday celebrations, were being held. At the time, he said that an acquaintance had brought over a number of friends to join them, who then asked him if would be open to joining them in singing a birthday song for Lai.
Agreeing to do so, Tsang then moved over to the 26-year-old's table, and was seen at first standing from a relative distance while they sang the Chinese take on a traditional birthday medley. He then moved over to stand alongside Lai to blow out the birthday candles on her cake, before pressing a brief kiss to the side of her mouth.
"This year, one of the Prize Masters sang me a birthday song and wished me happy birthday. My only wish for this year is world peace, without hatred." she wrote in her caption.
However, the gesture has since caught flak with fans, many of whom were quick to point out the number sexual harassment allegations that have been levelled against Tsang across his years in show-business. Back in 2018, it was rumoured that Tsang had sexually assaulted actress Yammie Lam, a claim which he continues to deny to this day.
Sexual assault and harassment allegations have dogged Tsang's career
Most recently, the 69-year-old twice married father of four was accused of ogling at contestants during the swimsuit segment of the Miss Hong Kong pageant, where he served as a judge. This is alongside claims from Grace Han, the former Asia-Pacific president of American international modelling agency Ford Models, that Tsang would spike the drinks of young ingenues before pimping them out.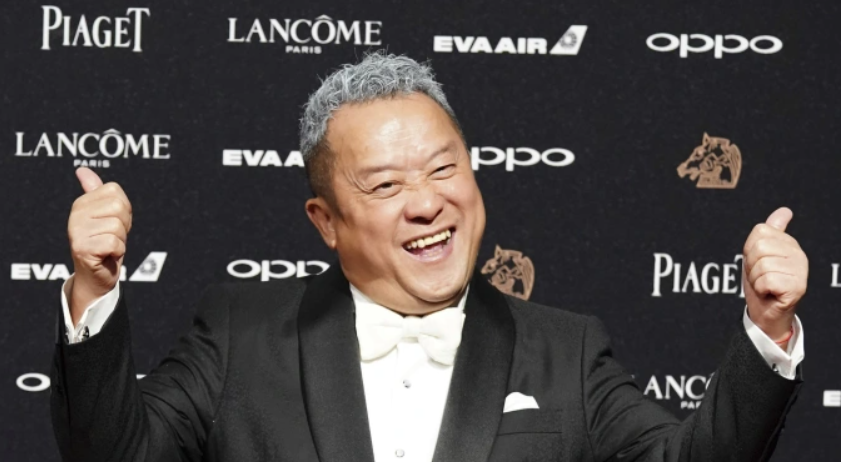 Tsang rose to popularity as the boisterous host of the Super Trio variety show on Hong Kong broadcaster TVB, which made him a household name across many countries with a Cantonese-speaking population including Malaysia and Singapore. He is also known for taking up comedy roles in a number of major Hong Kong blockbuster productions. Tsang is currently the general manager of TVB.
Since the media furor over the kiss with Bara Lai, Tsang has released a statement claiming that it was an 'polite gesture' and that he has been seen in more intimate settings with reporters in the past. Netizens have advised Bara to remain wary around Tsang's presence.
"If one day something happens, reach out to Grace Han."
"You need to protect yourself. Be careful around Mr Tsang."

"I advise you to look up Yammie Lam first. Take care of yourself."

Tap here to give us a 'Like' on Facebook and stay up-to-date on the latest news!
Also read: Ex-Miss Universe M'sia contestant accuses YouTuber for kissing her & touching her chest at a party