From time to time, Malaysians often hear bizarre occurrences on the highway, with each of them more frustrating than the other. From inconsiderate drivers to road scams, many of these are happening on a daily basis which is concerning for other highway users. One of the examples includes motorcyclists passing a toll booth's boom gate without paying. 
Two motorcyclists wait for drivers to pass at toll booths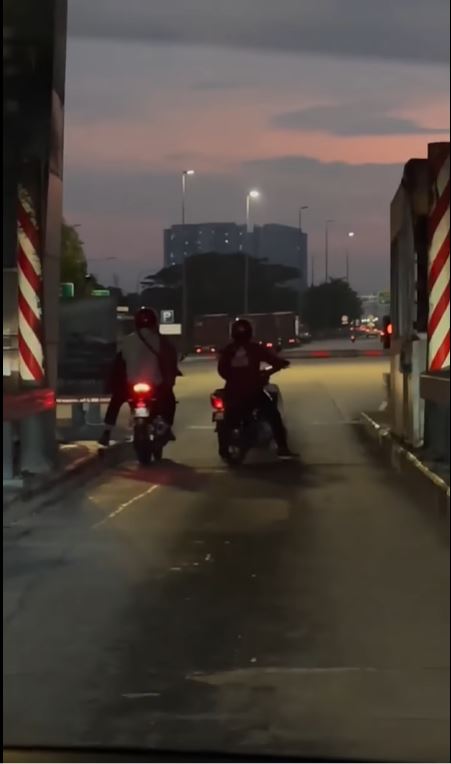 A video posted by 我们是马来西亚人 We are Malaysians shows two motorcyclists waiting in front of a boom gate for drivers to pay for their toll fares. The incident happened at a Touch 'n Go lane's toll booth at DUKE Highway. The driver who took the video could be seen being reluctant about letting these motorcyclists get their way. 
It should be mentioned that motorcyclists who are using the Malaysian highway have designated lanes they can cross for free. However, many were still ignorant of this and refused to pay their own toll fares while using toll booths. This frustrates drivers due to the fact that they have to pay the toll fare twice, as some motorcyclists would zoom past as soon as the barrier goes up for the first time. 
Because the motion sensor can pick up movement caused by these motorcyclists, the barrier will go down before the car could even pass through the gate. Some of these toll booths could not even accept the same payment card twice, which means the driver might get stuck with a line of cars waiting behind.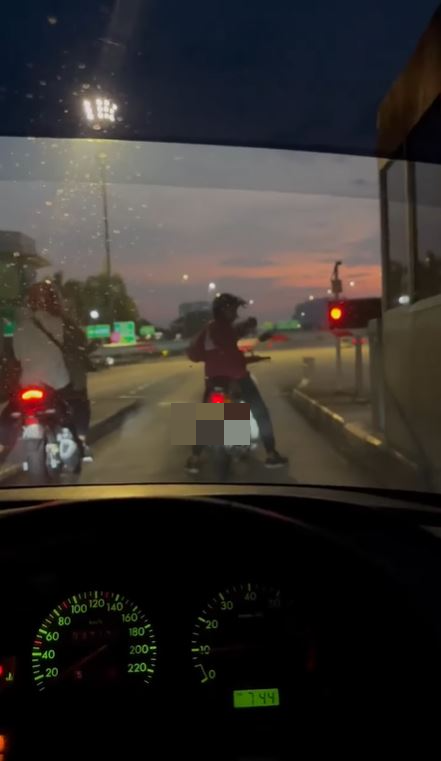 This footage showcases the exact scenario of how some motorcyclists are taking advantage of drivers to pass for free. In the video, one of the motorcyclists even gestured and honked for the driver to quickly tap his Touch 'n Go card so the barrier could go up. 
Netizens ask for PLUS and PDRM to take action
The clip infuriates many netizens, who took to the comment section to share their opinions on the matter. Many urged PLUS and the Royal Malaysia Police (PDRM) to resolve this issue as it can be a nuisance for highway users. 
One of them commented that motorcyclists should just use the designated motorcycle lane as the toll booths are supposed to be used by four-wheel vehicles only. 

Another also commented that if motorcyclists can have their ways like these, then drivers should not have to pay for toll fares too.

Some furthermore made jokes about the two motorcyclists.
"Are they waiting for someone to say Ready, Set, Go? Shall I wave a flag in front of them?"

Have you ever faced these kinds of situations before? 
Tap here to give us a 'Like' on Facebook and stay up-to-date on the latest news!
Also read: Pedestrian smacks motorcyclist with bag for running red light at zebra crossing, wins praise from netizens