From the aurora borealis to meteor showers, mankind has been privileged enough to witness the majesty of the cosmos right from our humble little planet. And tonight, many Malaysians will also be granted the chance to spectate one such incredible phenomenon, as it has been announced by the Malaysian Space Agency (MYSA) that a rare 'Blood Moon' lunar eclipse can be sighted from local shores today!
A rare 'Blood Moon' lunar eclipse is happening today!
In a post shared to their official Facebook page, the space agency said that the 'Blood Moon', otherwise known as a full lunar eclipse, will occur 5.8 days ahead of the moon reaching its furthest distance from Planet Earth at a distance of 404,923km away. The phenomenon is expected to begin at 4.02pm this afternoon, and extend into 9.56pm in the evening.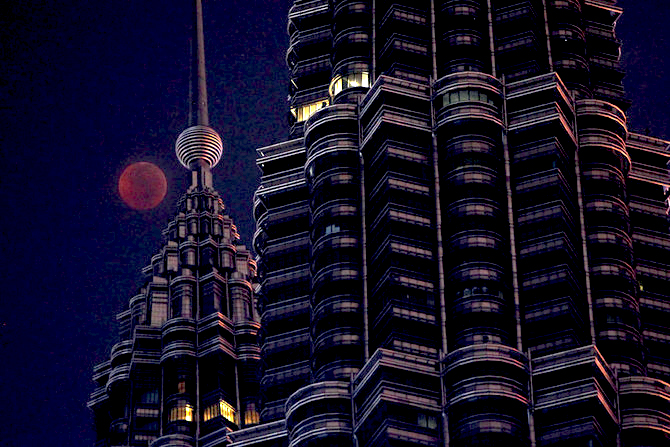 Apart from Malaysia, it will also be visible in other countries across five different continents globally, including North and South America, parts of northern and eastern Europe, as well as Australia.
As for what exactly occurs during a 'Blood Moon', the phenomenon occurs when the Moon disk through to the Earth's umbra shadow axis, found in the very centre of our planet's shadow. As a consequence of being completely cast under the Earth's shadow, the Moon acquires a reddish tint, lending to its name.
When is the prime time to catch it?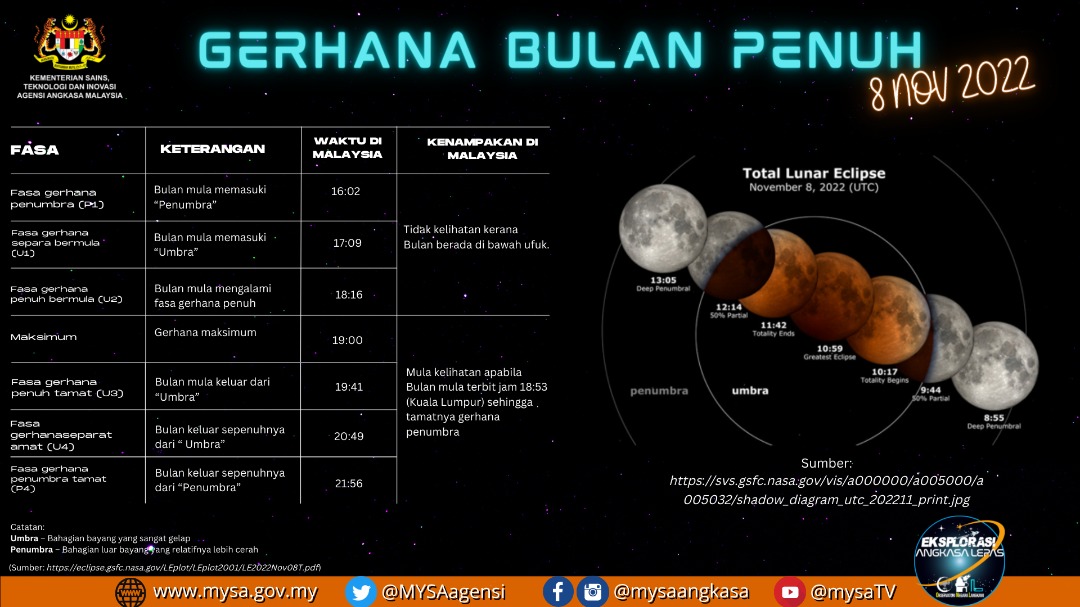 A handy table was also provided by the space agency with regards to the best times Malaysians can observe the 'Blood Moon' phenomenon, which is at 7.00pm this evening.
"People of Malaysia will have the opportunity to witness the phenomenon when the moon begins rising from the eastern horizon. Those living in Sabah and Sarawak will get to experience it when the moon reaches full lunar eclipse, while those in West Malaysia will get to witness it when the moon reaches its maximum lunar eclipse phase." they wrote.
If you're planning to catch the phenomenon yourself, you are advised to find a vantage that isn't obstructed for the best possible viewing experience.
Don't forget to share your photos with us in the comments!
Tap here to give us a 'Like' on Facebook and stay up-to-date on the latest news and stories!
Also read: M'sians can catch the largest supermoon phenomena of 2022 today (July 13th) at around 5.09 pm!