If you've been keeping pace with the political developments in Malaysia recently, you may be forgiven in thinking that you were watching another episode from the Game of Thrones. With the 15th General Elections resulting in a hung Parliament where neither party has enough seats to call for a majority win, it is now up to their respective leaders to strike up strategic alliances to form the necessary numbers to form the next government.
YDP Agong visits members of media outside Istana Negara 
Given that fact, Istana Negara (Royal Palace) has been a hive of activity since yesterday morning (November 21st, 2022), as members of local politico race to make the deadline for the submission of their coalition numbers and Prime Minister candidates. And among those present were of course, members of the media who have been clocking in extra hours to report on the latest ongoings as and when they occur.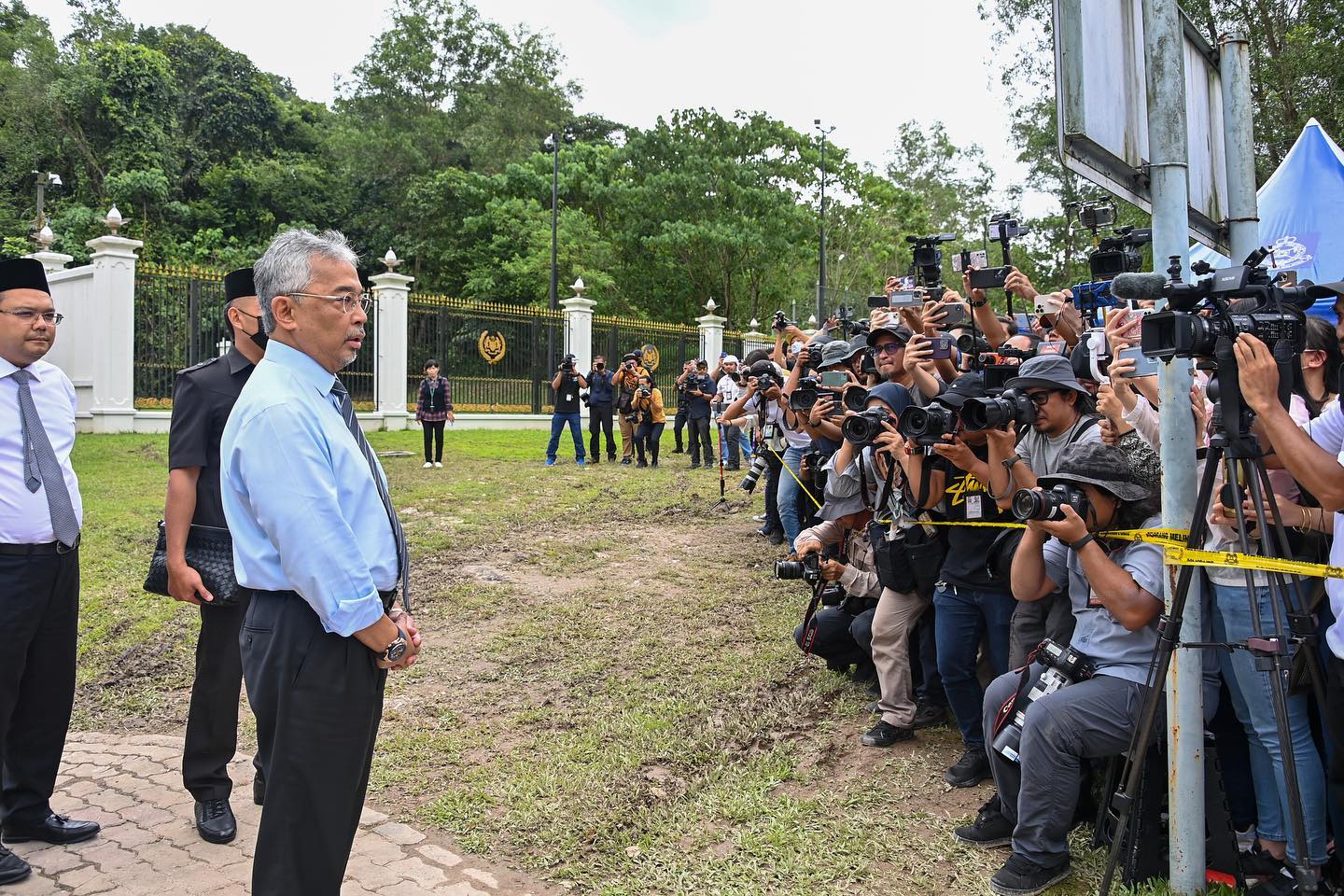 But much to the surprise of those who have been camping outside Istana Negara, one very special guest made an appearance to check up on them: His Majesty himself, KDYMM Seri Paduka Baginda Yang di-Pertuan Agong!
Buys 150 hot meals for those stationed outside Palace gates
In making his way to the Palace gates and speaking to a few members of media who were stationed there, he came to learn that many of them had been waiting since the morning in the line of professional duty. Sympathising with the grueling schedule they had to take on, His Majesty proceeded to then buy 150 lunch packs for them, so they could enjoy a hot meal while working.
The kind gesture was shared through the Palace's official Facebook page, much to the delight of local netizens. His Majesty also took to reminding Malaysians to remain calm while waiting on the results to be announced. The deadline for the submission was extended from 2.00pm yesterday to 2.00pm today (November 22nd, 2022).
Daulat Tuanku!
Tap here to give us a 'Like' on Facebook and stay up-to-date on the latest news and stories!