Venture onto Google and chances are, you will have stumbled upon a rather endearing Google Doodle which honours the life of the late Malaysian zoologist and leading authority, Dr Lim Boo Biat, who dedicated his life to the study and conservation of the country's biological diversity.
A pioneer in the field of zoology in Malaysia
Arguably one of the most notable luminaries in his field within the region, the late Dr Lim authored over 300 scientific publications regarding mammalogy (a branch of study from zoology regarding mammals) and parasitology (the scientific discipline concerned with the study of the biology of parasites and parasitic diseases). What's more, he is also known to be among one of the founders of Zoo Negara, otherwise known as the National Zoo.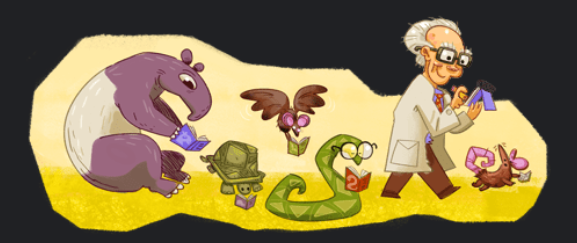 19 years ago on this very day in 2003, Dr Lim became the very first Southeast Asian and the fourth Asian to ever be awarded with an Honorary Membership to the American Society of Mammalogists (ASM), owing to his remarkable contributions to the field of mammalogy.
Schoolyard intrigue sparked a lifelong passion
Born on 12th August 1926 in Klang, Selangor, Dr Lim's interest in the field of zoology could be traced back to the days when he would frequent the gardens of his high school, keenly observing the life of small animals and insects that lived there. However, he would be forced to put his academics on hold and take odd jobs to help supplement his family's income at the age of 16, when World War II struck Malaysian shores.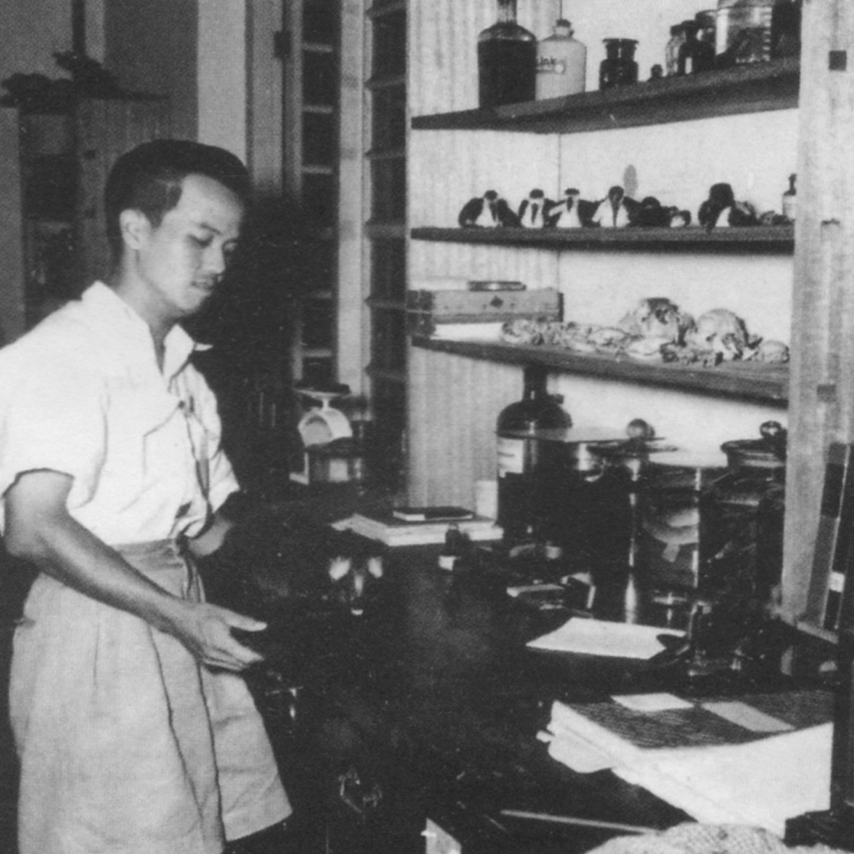 This would eventually help chart his path in the zoological sciences when Dr Lim made a work trip to Carey Island in order to set-up machinery to harvest salt from seawater. While on the island, he befriended the indigenous Orang Asli community there, who would teach him how to identify animals.
In 1947 after the war, he applied for a position as a temporary lab assistant with the Institute of Medical Research (IMR). Despite lacking academic qualifications for the position, the practical zoological knowledge he acquired from his time on Carey Island helped him secure a role in the field of biological research under his mentors, medical zoologist Professor J.L. Harrison and medical ecologist Professor J.R. Audy, regarding host-parasite relationships in the study of zoonotic diseases.
Eventually help form Zoo Negara
With grit and determination, Dr Lim was promoted to the role of permanent lab assistant in 1952 and was engaged in a host of other scientific endeavors. Between the years of 1955 to 1969, he published 80 scientific papers on vertebrate animals, before being invited to head the newly established Medical Ecology Division at the IMR.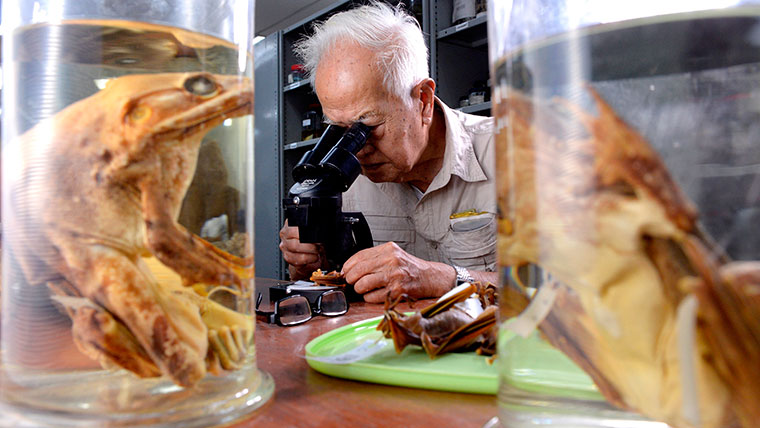 During this period, he would also go on to help establish Zoo Negara, while also working to reestablish the Malaysian Nature Society after its hiatus brought on by the effects of WWII.
Recognising the potential and expertise that he exhibited in the field, a number of European professors eventually reached out to Dr Lim to help pave the way ahead for him to obtain his Master's Degree, regardless of his lack of formal education. In fact, Dr Lim didn't receive his Bachelor's Degree before his sponsorship to the University of Aberdeen in Scotland.
First Malaysian to obtain a PhD in Zoology from USM, before joining the WHO
Later on, he was awarded with the Sino-British Fellowship Trust Award in 1959, enabling him to study animal ecology at Oxford, and the taxonomy of mammals at the British Natural History Museum. He then completed his masters degree in science at Aberdeen after receiving a Medical Research Council Fellowship in 1969.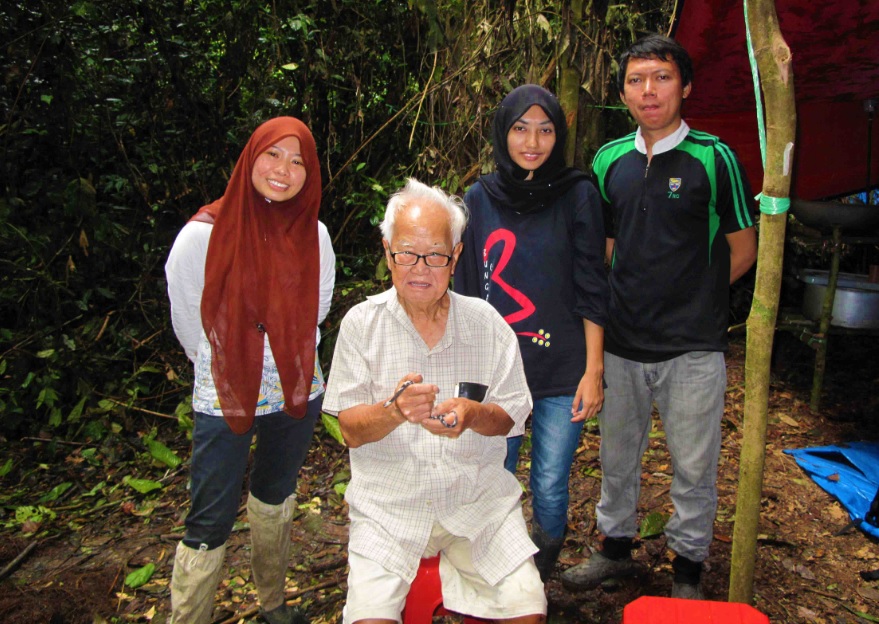 Returning to Malaysia in 1972, Dr Lim was subsequently promoted to the role of Zoologist with the IMR, while also bearing the distinction of becoming the first individual to complete his PhD in Zoology at Universiti Sains Malaysia in 1977. Following that, he went on to lead the World Health Organisation (WHO)'s Vector Biology Control Research Unit in Jakarta, Indonesia, where he would work until his retirement in 1987.
During this time, Dr Lim's research spanned an extensive number of fields, including malaria control, rodent control, as well as the plague. Upon retiring, he was appointed as a honorary advisor to the Department of Wildlife and National Parks, Kuala Lumpur (DWNP), where he helped established a research laboratory for the study of the ecology of small animals. He continued to serve as a consultant on small mammal research with the Forest Research Institute of Malaysia (FRIM).
Continued to contribute to the field even in his retirement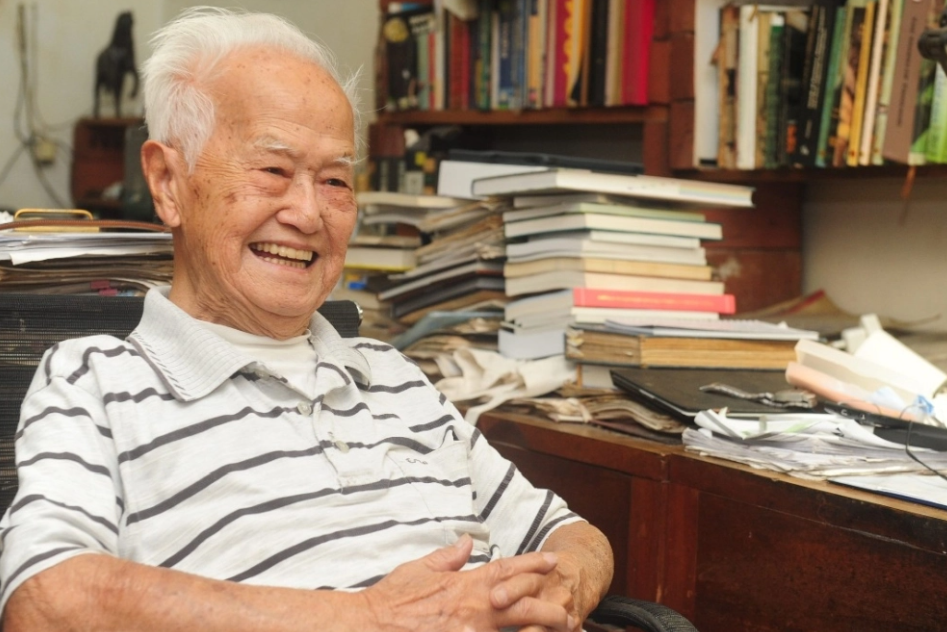 Given his immeasurable contributions to the field of zoology locally, Dr Lim has been the recipient of a number of accolades, including the Merdeka Award in 2013. A number of parasites and animals have also been named after him, among them including the Oligodon booliati snake and Kalophrynus limbooliati frog.
But asides from his work, Dr Lim is also fondly remembered for mentoring many local biologists and conservationists and supporting their careers by ensuring that they receive equal opportunities to publish their scientific work. He passed away at the age of 93 on 11th July 2020, in his Cheras home.
For more stories like this, follow us on Facebook by tapping here!
Also read: Meet 23yo Shereen Samson Vallabouy, M'sia's latest track star who won a US championship & broke 16-year national record!