In a shocking development to emerge out of Pudu, a young man was said to have been found dead in the driver's seat of what appears to be a McLaren 570S sportscar that was parked outside a KTV entertainment club yesterday (30th May 2022). Quoting Dang Wangi district police chief Noor Dellhan Yahaya, Free Malaysia Today reports that a member of the public had contacted emergency services at 6.42pm, upon finding the man slumped against the seat of the car.
Man found dead in McLaren sportscar outside Pudu KTV
According to Sin Chew Daily, a spokesperson from the Fire and Rescue Department of Malaysia (Kuala Lumpur division) said that around 11 firefighters from the Pudu fire station were dispatched to the scene. Special tools were then used to release the door locks of the car, before the deceased's body was recovered and handed over to the police.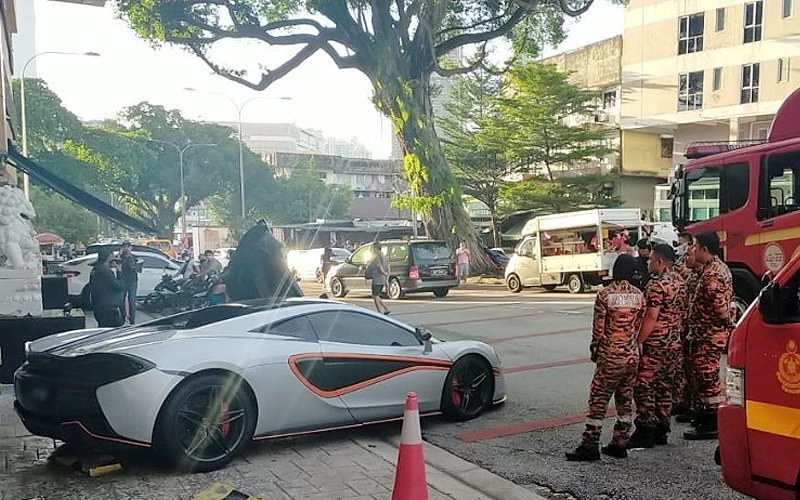 Photos circulating online of the incident appear to show the young man with one hand resting on the steering wheel of the car, while another placed on the handbrake. Initial investigations indicate that the victim hails from Klang. A forensics team from the Kuala Lumpur Police Headquarters arrived at the scene at 8.49pm to conduct a search for evidence, but found that the victim had no traces of injury or wounds.
"At this point in time, the case has been classified as sudden death as no criminal elements have been found so far," Noor Dellhan said.
McLaren sportscar has been determined to be a rental
The victim's body has since been transported to Hospital Kuala Lumpur (HKL) for an autopsy. Harian Metro reports that the luxury sportscar in question is in fact a rental, and was not owned by the victim. Authorities are also trying to determine how the victim's car wound up outside the KTV outlet.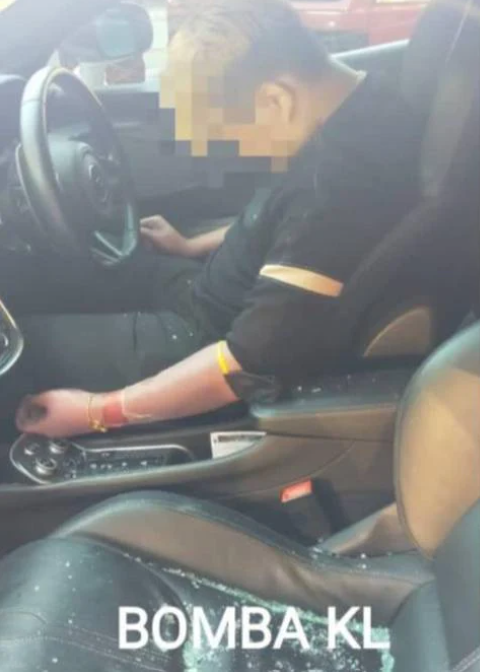 Prices of a McLaren 570S can range anywhere from RM 949,000 to RM1.3 million on the used car market, while WapCar claims that the car is priced from RM1.8 million if purchased new through McLaren Malaysia.
Local police are now urging members of the public to come forward with any information that they may have concerning the case at hand through the Rakan Cop Polis KL hotline at 03-21159999.
For more stories like this, follow us on Facebook by tapping here! 
Also read: M'sian supercar convoy blocks highway to stop pickup driver from escaping after crashing into Lambo, police investigating