For those of us who are able-bodied, everyday tasks may come to be a trivial experience that we may not even think twice about. Such as ordering food from our favourite fast-food restaurants. However, for those born with disabilities, these daily experiences can pose to be challenges in their own right, if accessibility facilities are not present.
Deaf customer faces difficulty ordering at drive-thru
One such instance was highlighted by local TikTok user @aira_meor, who had recently uploaded a short video detailing her experience at ordering from a local KFC outlet. Aira, who is deaf, had explained that she visited her local KFC drive-thru with the intention of purchasing a meal.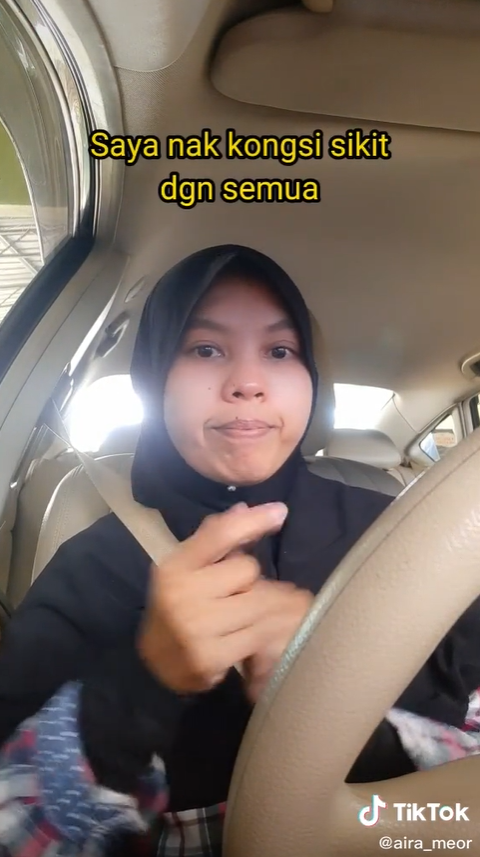 As is the case with most drive-thru outlets in Malaysia, she explains that she drove up to the order screen. In normal instances, an able-bodied individual may simply speak to the wait staff on the other end of the order screen to place their order. The order would then be paid at a separate window where you could interact physically with a member of the restaurant staff.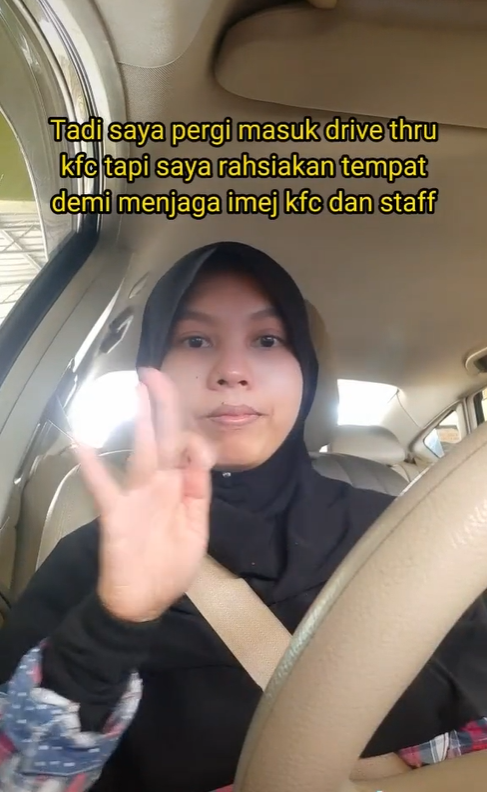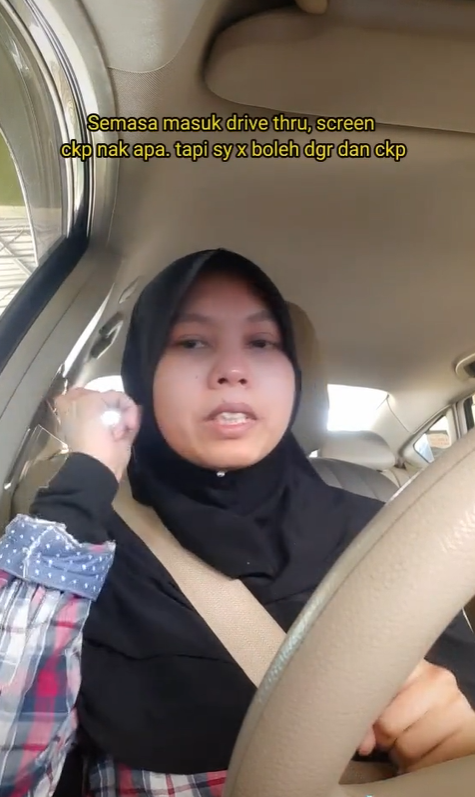 But due to the fact that Aina was deaf, she could not place an order by using the microphone at the drive-thru order screen.
"Before this, a staff member that I knew told me that I could drive past the order screen to place my order."
"They would write down what I wanted, or show them what I wanted on a menu. The staff were always nice, they understood that I was deaf." she adds.
Staff told her to order in the restaurant instead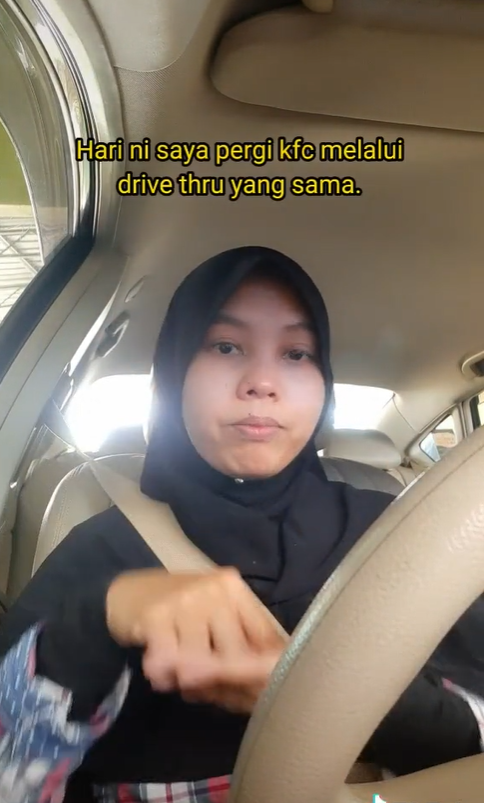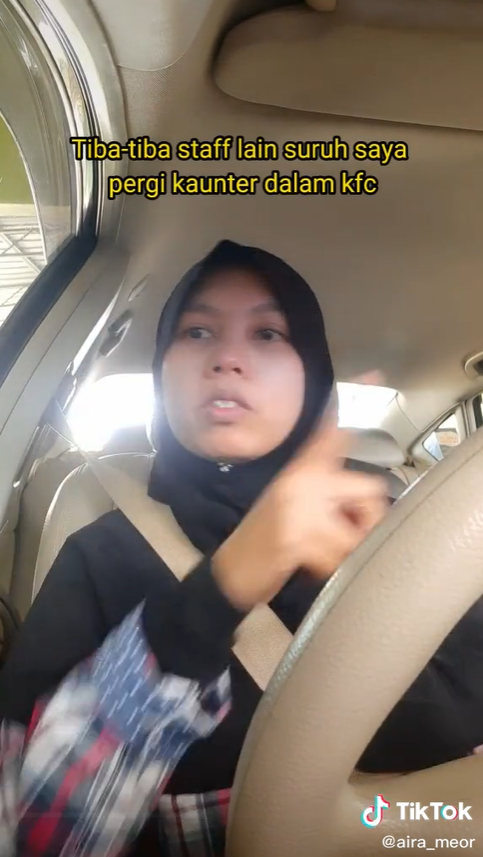 However this time around when visiting the very same drive-thru, another staff member told her to park her car and to place her order at the counter in the restaurant instead.
"I asked why couldn't I just order at the drive-thru? I'm deaf. Do I need to go into the restaurant all over again?"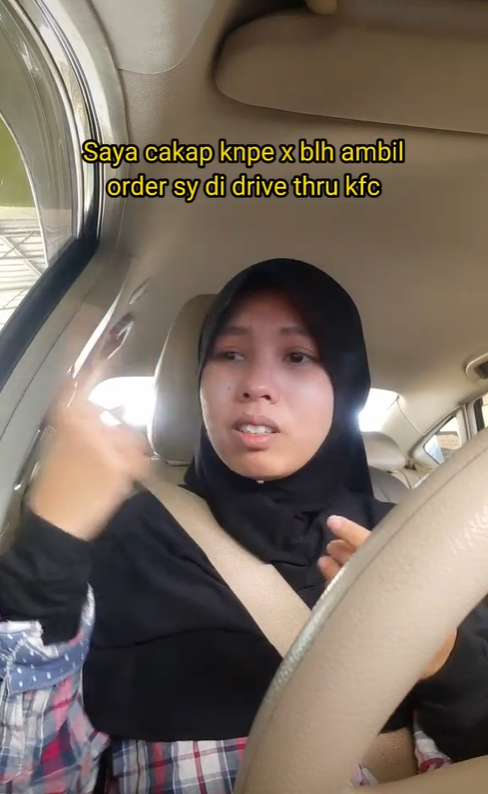 Another staff member then told her that as they couldn't receive her order through the drive-thru screen, they had no choice but to request Aira to place her order at the counter in the restaurant.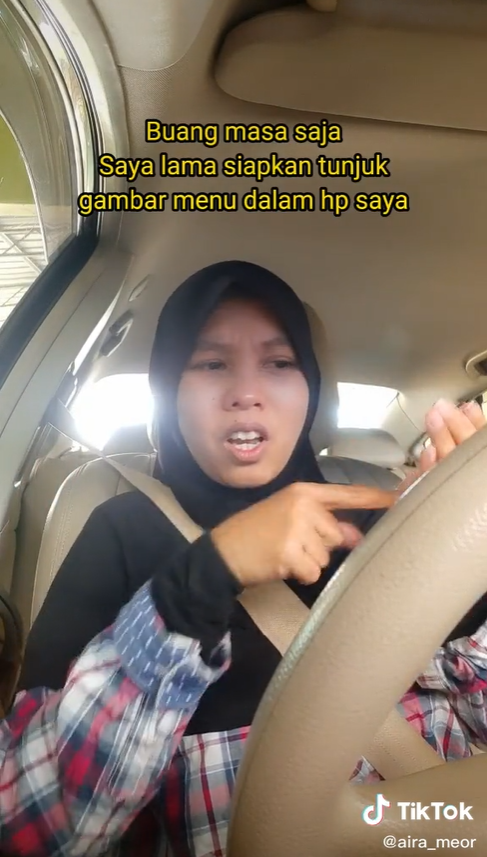 "It is a complete waste of my time. I tried showing them pictures of what I wanted on my handphone. The staff apologised, and asked that I order in the restaurant."
"I was disappointed. My rights were being denied for a second time."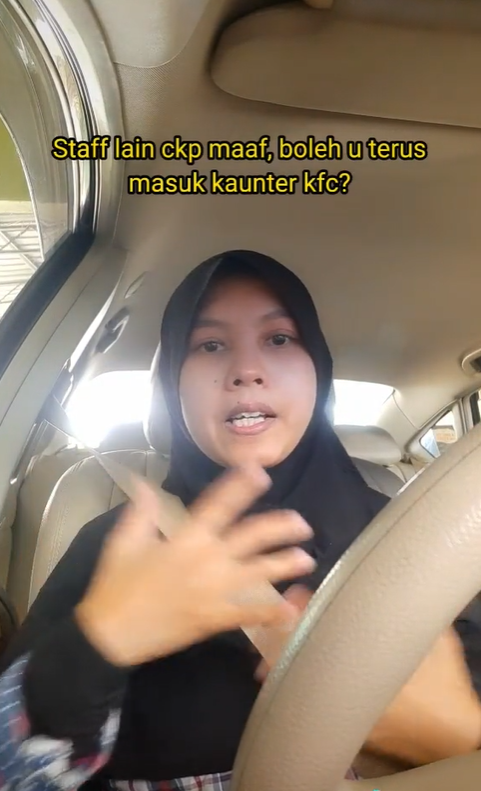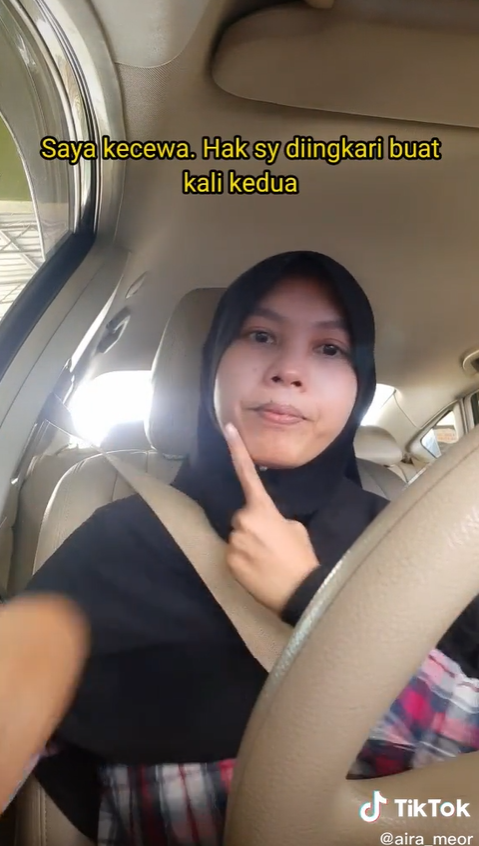 KFC has since apologised over the incident
She then decided to leave the restaurant despite still being hungry, as she didn't want the incident to take up any more of her time than it already has. Visibly affected by the ordeal, she has maintained that her intentions of creating the video was not to create a media furor over her experience, but to highlight and raise deaf awareness within the community, as well as the challenges faced by individuals like herself.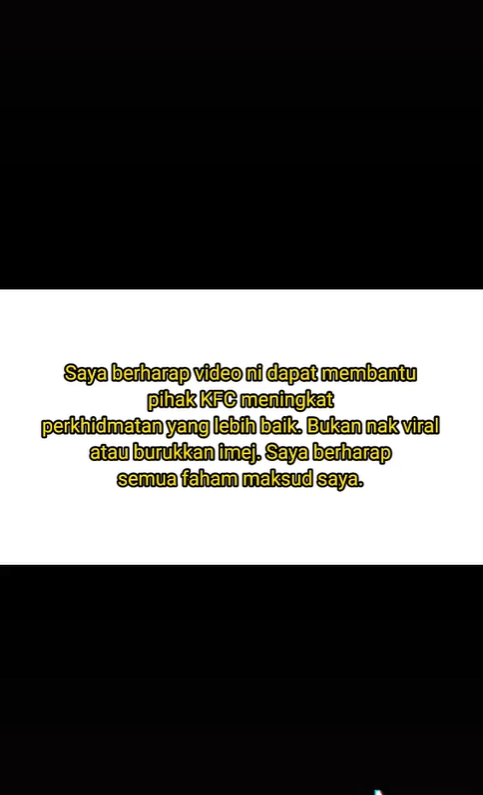 Aina expresses her hope that the management of KFC would take her concerns into consideration and upgrade their order screens with disabled-friendly accessibility options, and that her video may help further improve the dining experience at their restaurants.
KFC Malaysia has since taken note of Aina's video and have issued a public apology over her ordeal. They add that the necessary steps have also been taken to address the issue.
Aina's video has since gone viral across TikTok, garnering as many as 82,000 reactions as of writing.
For more stories like this, follow us on Facebook.
Also read: Kind M'sian offers bagful of groceries & money to starving, unemployed migrant worker