One of the biggest betrayals in life is to be cheated by someone you loved and cared for years. The pain inflicted on the victim can be unbearable, especially when they have built a family and a life together with the cheating partner. That was the case for this woman who had to face the sting of betrayal when she saw her husband, who had been missing for 6 months, holding hands with his mistress.
Husband went MIA for 6 months without providing for the family
A woman named Hong posted a video of her confronting her cheating husband named Chua at Singapore Changi Airport. In the video, Chua was seen holding hands with another woman wearing a couple's shirts while walking out of an arrival gate.
Apparently, Hong has been trying to get a hold of him for the last 6 months since he left for an interview in Singapore back in December 2021. After being unable to contact her husband for months, she brought her child to their home in Johor from Kuching on Chua's birthday month, June, to check up on him. To her despair, the door lock had been changed, and they were unable to enter the house.
Caught cheating at Singapore Changi Airport
Noticing that something was amiss, Hong and her child went to Singapore to find him. After receiving words that Chua was going to Thailand from a friend, they tirelessly travelled to the airport from the hotel back and forth to come across him. It was a sad view for Hong when she saw her husband walking hand in hand with his former violin student at the airport. 
"At that moment, my heart was hurt and broken. Somemore, the girl student was still carrying my backpack," Hong wrote in her caption.
She then rebuked him in public for being unfaithful and irresponsible for neglecting her and their child. The son looked on while his mother was scolding the father. Hong furthermore reminded him that she is still his "legal wife" and she even brought the papers to show him. 
Moreover, she revealed to him that Chua's own father called her multiple times to ask about him although he told her beforehand that he was going to visit his father in Malaysia.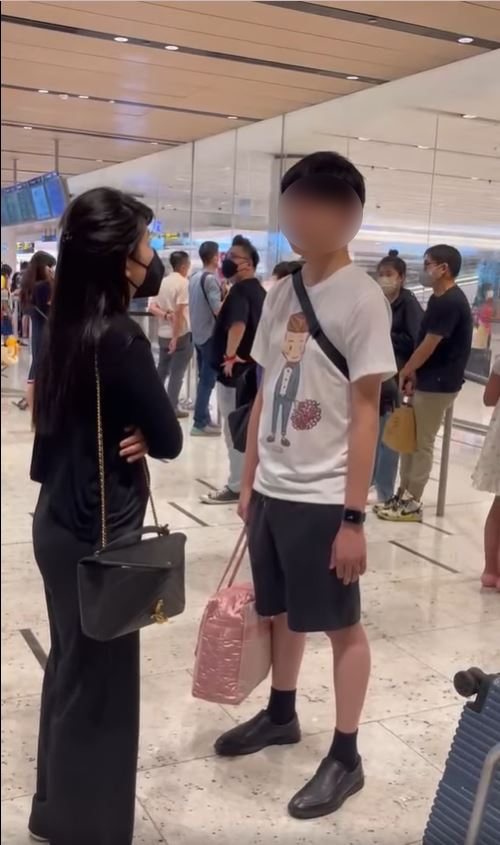 The video gained 874k views and 3k comments
Singapore Incidents reshared the video on their page and it has amassed 874k views. Many netizens left in the comment section their opinions on the matter.
Some saluted the woman for not getting physical with the cheating husband and mistress in public but instead confronted him calmly. 

Some even commented that the husband looked like a student being scolded as he remained silent throughout the entire argument.

There were also others who advised that this kind of matter should be taken care of in private, and not in front of the child.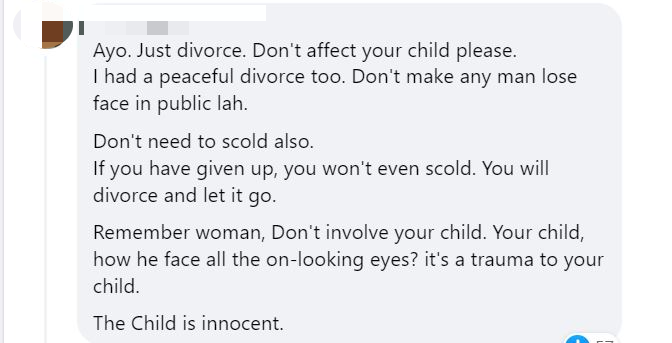 Hope that Hong and her son will get the happiness they deserve after this confrontation. 
Tap here to give us a 'Like' on Facebook and stay up-to-date on the latest news!
Also read: Filipino woman hosts livestream & auctions off cheating husband's branded items in revenge, earns RM24,512.99!