It is a given fact that parents would do anything to ensure their kids' well-being, even if it means giving up their own dreams. One netizen was aware of how much her father has provided for her, and she was grateful enough to summate an abundant amount of money with her siblings to buy their father's dream car.
M'sian siblings poured in money into buying their father a Mercedes C200
42-year-old Yusmaniza Zukifli together with her siblings pulled in money to buy their father his dream car: the Mercedes-Benz C200. They surprised him on his 71st birthday, which caught him off-guard.
Yusmaniza uploaded the surprise video on her TikTok where she and her siblings gathered at their father, Zulkifli Saadun's house in Taiping, Perak. The clip shows Zulkifli along with his children and grandchildren waiting outside, and then a new, shiny car was seen driving up the pathway. At first, he was stunned to see the pristine Mercedes but then he broke into a smile when he realised it was for him.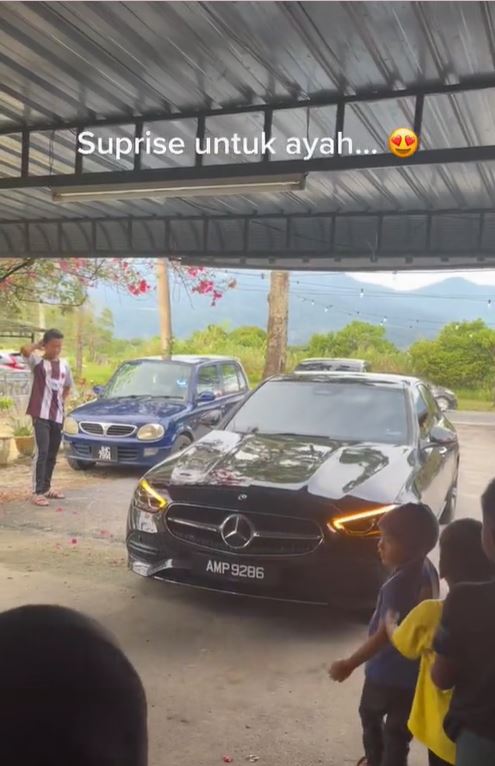 Apparently, it was not the first time the siblings had come together to buy him a car. According to Mstar, they bought him a Honda CRV two years ago, because he had been using a second-hand car before that.
"But my dad's dream car was always the Mercedes C200, which was the best model according to him," Yusmaniza told Mstar.
They wanted to thank their father for all the sacrifices he made for them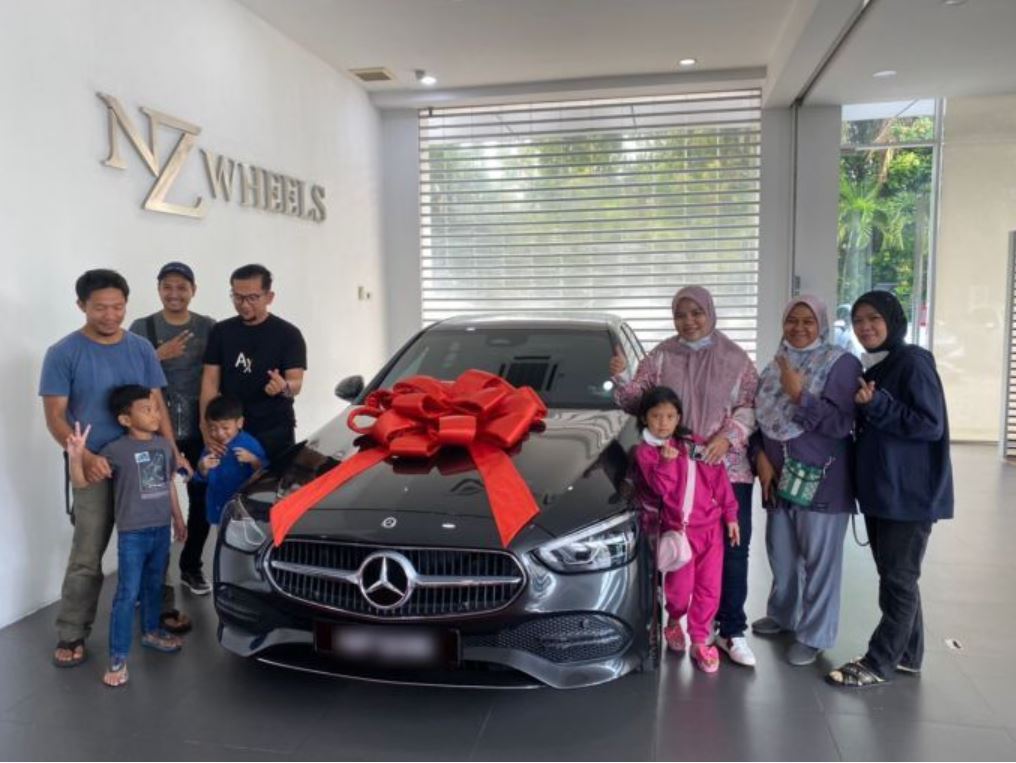 Yusmaniza continued to tell Mstar that she and her siblings only wanted to grant their father's wish as he did so much for them.
"We know how he worked hard to put food on the table and to raise us well. He'd sell different kinds of beverages and rojak to earn money," she said.
She also shared that her father had given her her first car bought from the money he saved up so she could use it to go to work.
Furthermore, Zulkifli was known to be an automobile enthusiast by his friends and family. Her daughter revealed that he would keep up with new releases, and he even followed his friends to KL to check out the models when they were in search of a second-hand car.
"Because he loves his old car so much, he preferred to wash it himself."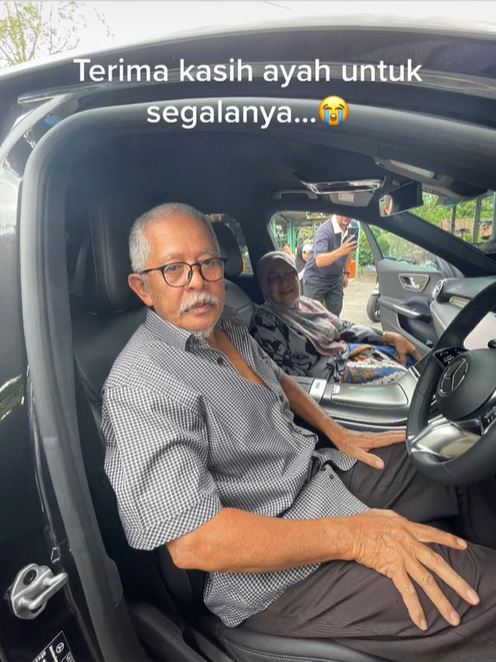 Her daughter also said that her father is a good man with a kind heart as he would give away free drinks to the poor when they approached his stall. Now that she is working, Yusmaniza claimed that she would do anything to help out her parents after everything they did for her.
"No matter what, I will do my best in helping out my parents because they did their best in raising us. And since there is still time, we want to make our parents happy by fulfilling their dreams."
Tap here to give us a 'Like' on Facebook and stay up-to-date on the latest news!
Also read: China father who tutored his son daily for 1 year cries after realising he scored only 6/100 in maths test