When it comes down to jobs, there are only a scarce handful of us who would be brave enough to take on a category of occupations known as the 3Ds. Dirty, dangerous and difficult, these vocations are often shunned by job-seekers despite the crucial role that they play in keeping national infrastructure running smoothly, such as cleaning up drains.
Young man braves neck-high waters to clean up highway drains
But for one young man who was recently filmed on video, the harsh nature of his occupation did not appear to faze him at all. Tasked to keep the drainage system along Malaysian highways free of rubbish, he can be seen braving neck-deep rainwater that had collected in one of the highway's drainage outlets in a clip shared by Facebook page Nibong Tebal Kini.
Despite the appearance of the dark, murky waters and narrow entry-point that barely allowed him to slip through, the man dutifully carries out his job without complaint. At one point in the video, all we can see is his head peeking out from the drain, as the rest of his body is submerged underwater while he works to clear the blockage.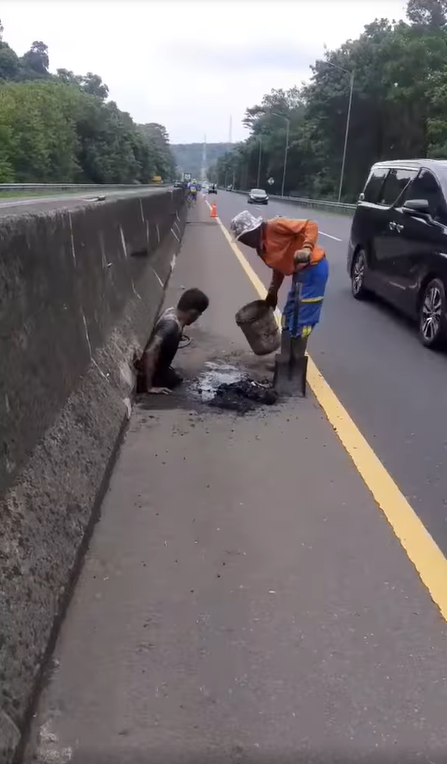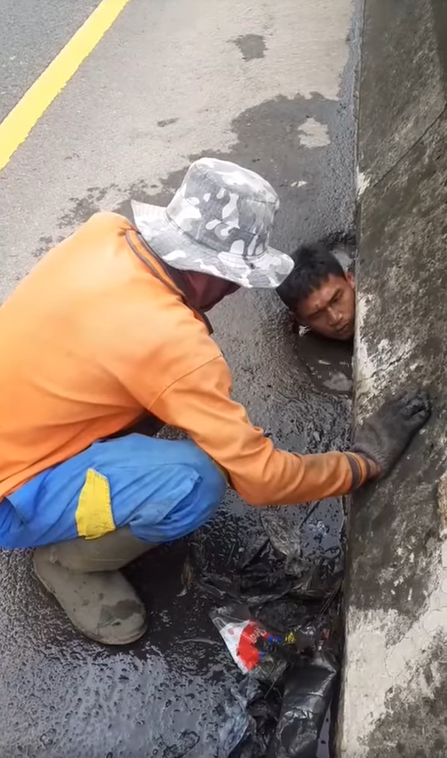 A separate angle also allows us to peer into the drainage system itself, where we now see the young man kneeling in the flushed out drain as he performs other maintenance works.
The video, which has since gained the attention of many netizens, have garnered a great deal of praise for the young man for bravely working through these challenging conditions. It is uncertain if it was filmed recently, or earlier before.
Malaysia is facing a labour shortage 
This clip comes at a point in time where Malaysia is said to be facing a labour shortage due to imminently expiring visas held by foreign workers, who make up a considerable percentage of the manpower in a number of crucial sectors, including those that involve the 3Ds.
Despite that, Malaysian Trades Union Congress (MTUC) deputy president Mohd Effendy Abdul Ghani told Singaporean daily The Straits Times that given the current employment climate, many Malaysians are also equally willing to take up jobs that fall under this scope as well. But he also notes that it isn't fair to these local workers in 3D sectors, if they are being paid wages amounting to only RM1,200 to RM1,500 in the coming years.
For more stories like this, follow us on Facebook.
Also read: 80yo M'sian grandma reaches top of 2,900ft Gunung Datuk in just 2 hours!