Hiking, while a popular recreational activity for many, can undoubtedly prove to become quite a physically demanding undertaking. Some of us who are more accustomed to the sedentary pace of life in the city may even find it to be to some extent, challenging! But not for this 80-year-old grandma, who just recently scaled Negeri Sembilan's Gunung Datuk.
80-year-old grandma completes Gunung Datuk hike in just 2 hours
And while that may be in itself an incredible feat, Ms Siti Zaharah Abdullah managed to complete the 884-metre (2,900ft) hike in two hours. Yes, you read that correctly. The octogenarian reached the tallest peak in Rembau in just two hours.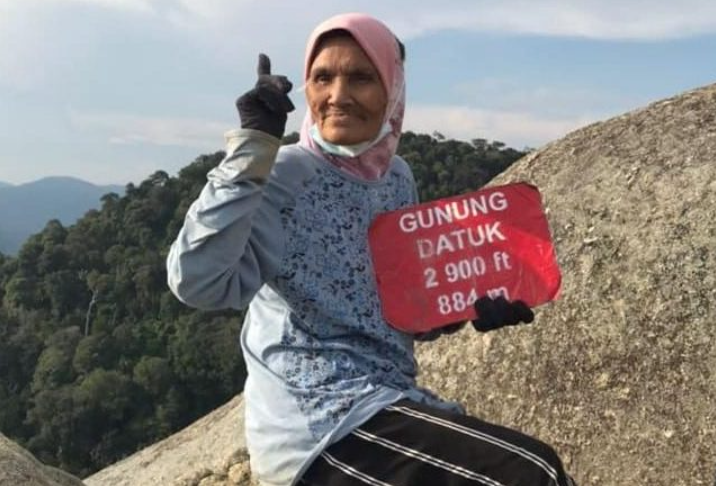 According to Malaysia Dateline, this achievement marks Siti's fifth time hiking all the way up to the very peak of Gunung Datuk.
"The first time I climbed up the mountain was in 1958. The last time (before her current attempt) I scaled to the peak was about 20 years ago." she said.
Despite her age, the 80-year-old remained as spry and as capable as other younger hikers who have taken up the Gunung Datuk challenge. What makes it all the more astounding is that instead of using standard equipment such as hiking canes or professional hiking boots for added grip, the grandmother came only with a set of gloves and white school shoes. No socks, either.
In speaking with Malay daily Utusan Online, she admits that her feat came about as a chance affair after a trip to Melaka that she had planned with her eldest daughter, 59-year-old Esah Hitam, was cancelled.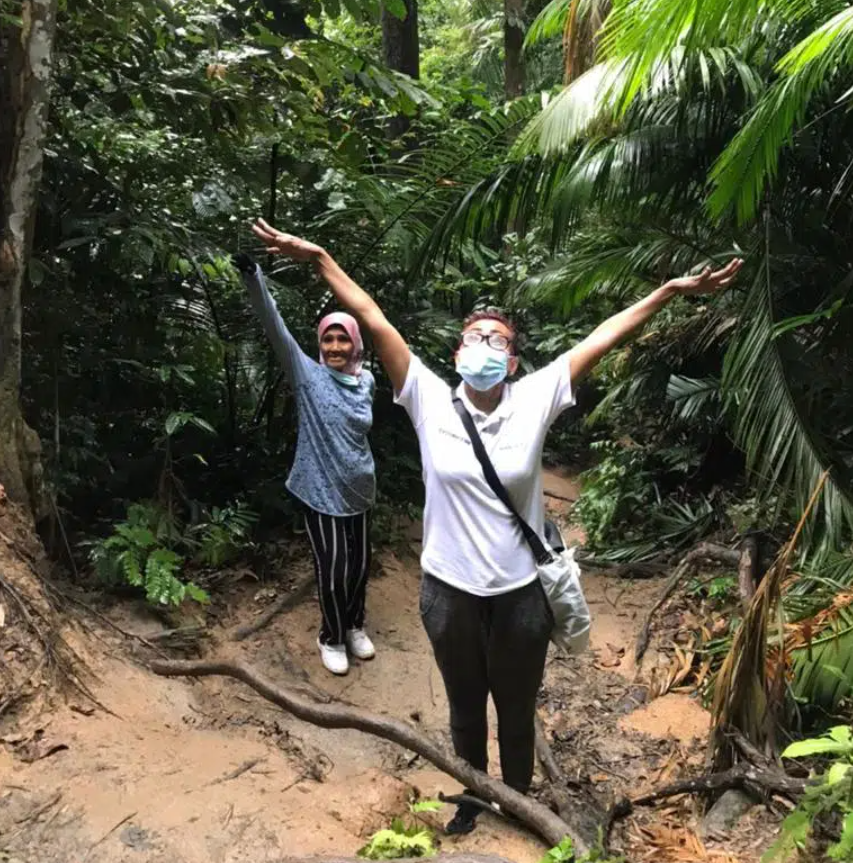 "My daughter then invited me to hike up the mountain, so I agreed as I hadn't done so in a long time. I could watch the sunrise from the peak, and enjoy fresh water from a cave near the top."
"Before I was married, I had hiked up the mountain three times. I did so once more with my husband, the late Hitam Sardi." she adds.
Other hikers worried for her safety, but also impressed by her stamina
The duo's hike began at 2.00pm in the afternoon, and they reached the peak at 4:30pm later the same day. While passing hikers were both astonished to see an 80-year-old woman joining in the hike, many were concerned for her safety and had tried to pass her hiking canes to keep stable.
But she turned them down, saying that she prefers to 'leap' from one rock to the next without the aid of any canes or sticks.
"I don't know how to describe it, but it's fun. I don't feel at all tired. In fact, I feel lighter. There were also people who wanted to take photos with me," she said.
When asked about her robust health at her age, the mother of 15 says she avoid eating too much meat and makes it a daily habit to clean her home every day to work up a sweat.
For more stories like this, follow us on Facebook!
Also read: WATCH: Kind M'sian hikes through 1km of jungles to clean up 10kg of trash