Update as of 5:57pm: According to AFP, former Japanese Prime Minister Shinzo Abe has succumbed to his wounds while receiving treatment in Nara Medical University Hospital. He was 67-years-old.
"Shinzo Abe was transported to (the hospital) at 12:20 pm. He was in a state of cardiac arrest upon arrival. Resuscitation was administered. However, unfortunately he died at 5:03 pm," said Hidetada Fukushima, the hospital's professor of emergency medicine.
The shooter has been identified as one Tetsuya Yamagami, who was a former member of the Japanese Maritime Self-Defense Force. According to the BBC, he is believed to be a native resident of Nara.
---
In shocking news to emerge out of the city of Nara in Japan, former Japanese Prime Minister Shinzo Abe is feared to be dead after being shot during a campaign event held earlier today (8th July 2022). According to the New Straits Times, Shinzo had been delivering a stump speech prior to the country's upper-house elections, which were slated to be held this coming Sunday, before what were said to have been gunshots were heard at the scene.
Ex-Japan PM Shinzo Abe shot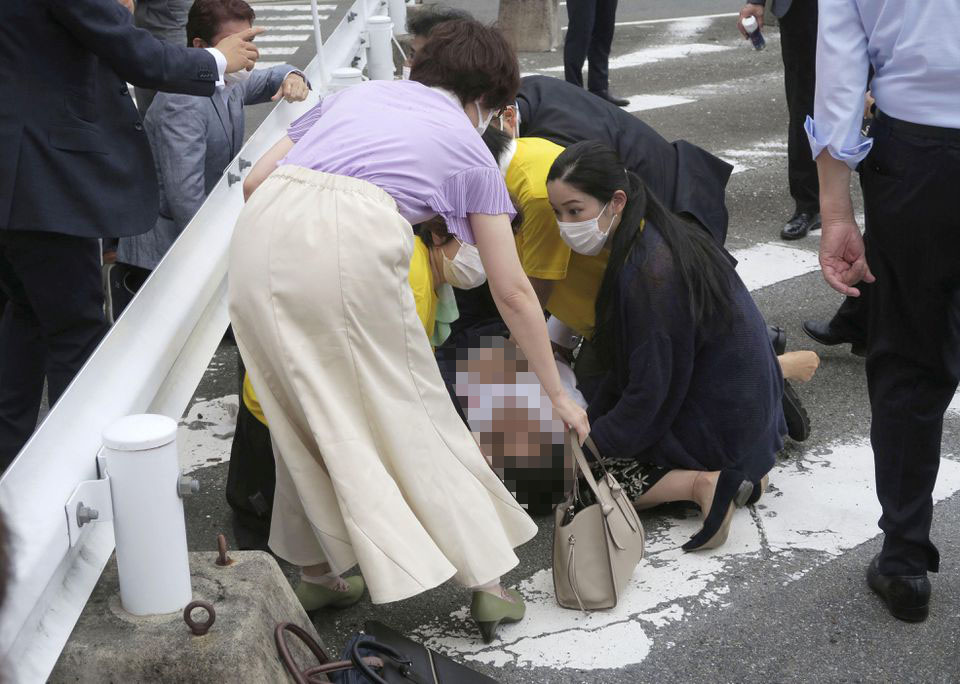 A source from within Abe's ruling Liberal Democratic Party said that the 67-year-old former premier collapsed and was seen bleeding from a wound in his neck. TBS Television reported that Abe had sustained injuries to both his neck and the left side of his chest. On the other hand, both public broadcaster NHK and Kyodo News said that he appeared to be in a state of cardo-respiratory arrest when he was rushed to hospital, reports Reuters.
The term is generally used in the Japanese media to indicate a lack of vital signs in a patient, which typically precludes a formal certification of death by a coroner.
The suspect was said to have fired two shots from behind Abe with possibly a shotgun, before being apprehended at the scene.
Longest serving PM in Japanese history
Shinzo Abe is most well-remembered as being the longest serving Prime Minister in Japanese history. Serving two separate terms, he first took office on 26th September 2006 before stepping down on 16th September 2020, citing concerns for his own health.
However, he continues to have a major presence within the country's political scene, especially from within his own Liberal Democratic Party where he influences a major faction.
Current Japanese Prime Minister Fumio Kishida, who is also Abe's protégé, has reportedly suspended his election campaign in the wake of the shooting.
For more stories like this, follow us on Facebook by tapping here!