It goes without saying that Malaysia is hardly ever short on accomplished luminaries. Whether it be Datuk Lee Chong Wei's prowess in badminton, or the regal splendour of Datuk Jimmy Choo's designs on the international red carpet, we have plenty of reasons to take pride in the achievements of our fellow countrymen. And it would now seem that Malaysia can add yet another proverbial feather to its cap in the wake of national sprinter Azeem Fahmi's latest feat!
Azeem Fahmi is Malaysia's newest 100-metre spring king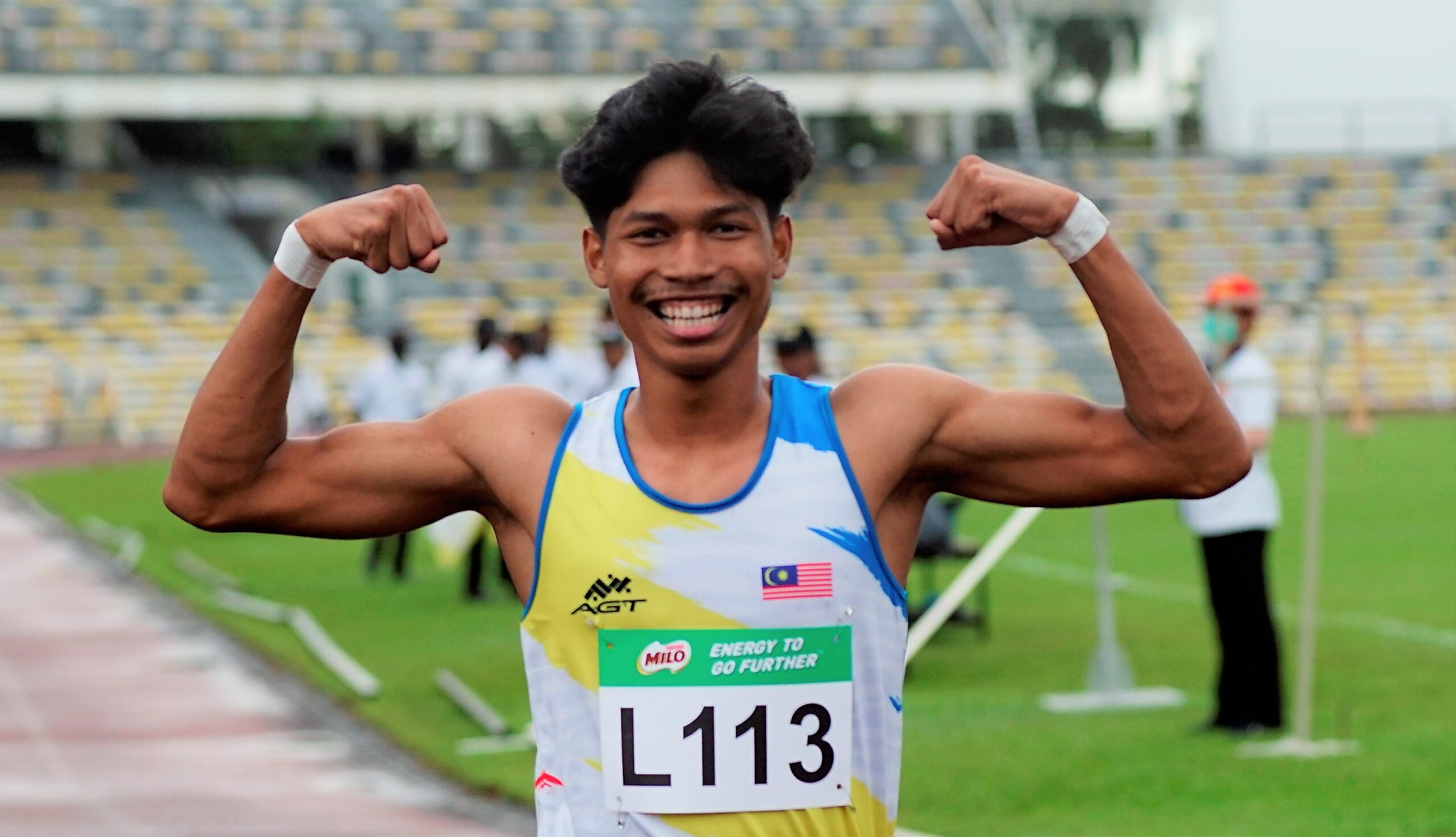 As reported by Berita Harian, Azeem has just become the nation's latest record holder for the shortest ever time clocked for a 100-meter sprint. This comes after he managed to clock an incredible 10.09-second time after competing in Heat 8 of the 100m sprint event at the World Athletics U20 Junior Championships, which was held in the city of Cali, Columbia this year.
NEW NATIONAL 100M RECORD
MUHD AZEEM FAHMI
10.09

🔥🔥🔥🔥🔥🔥🔥🔥🔥🔥
🇲🇾🇲🇾🇲🇾🇲🇾🇲🇾🇲🇾🇲🇾🇲🇾🇲🇾🇲🇾@_azeemf

📽@ASTROARENA @astroonline pic.twitter.com/zOdVpUIBRV

— safirul (@SafirulAbuBakar) August 1, 2022
By that merit, this would mean that Azeem has been able to successfully surpass the previous record time set by sprinter Khairul Hafiz Jantan in 2016, which came in at 10.18-seconds during his 2016 SUKMA Games win.
Placed 5th in the finals at the U20 World Championships
During the race, the Ipoh native managed to dash across the finishing line ahead of 19-year-old Japanese sprinter Hiroki Yanagita, who came in at a close second. According to Sin Chew Daily, Azeem has placed fifth in the 100-meter finals at the 2022 World Athletics U20 Championships, with a finishing time of 10.14 seconds. The paper states that he is the first Malaysian athlete to ever reach the finals at the international meet's 100-meter sprint event since its inception in 1986.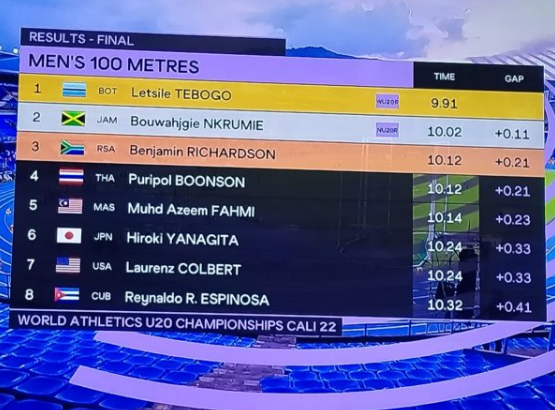 Botswana's Letsile Tebogo managed to secure a comfortable first-place, while also breaking a U20 world record for the 100-meter sprint with his time of 9.91 seconds. He is followed by Jamaica's Bouwahjgie Nkrumie, who came in second-place with a time of 10.02 seconds. Third-place was secured by Benjamin Richardson of South Africa, with a time of 10.12 seconds.
Tap here to give us a 'Like' on Facebook and stay up-to-date on the latest news!
Also read: Meet 23yo Shereen Samson Vallabouy, M'sia's latest track star who won a US championship & broke 16-year national record!