Dogs are a man's best friend, as the familiar adage would go. And when it comes to dogs who work in the professional field, they aren't just merely friends, but companions deserving of commendation for the superb work that they do! So it comes to no surprise that one deserving pup was given his own appreciation ceremony after helping the local police in a recent drug bust.
Police Labrador receives an appreciation ceremony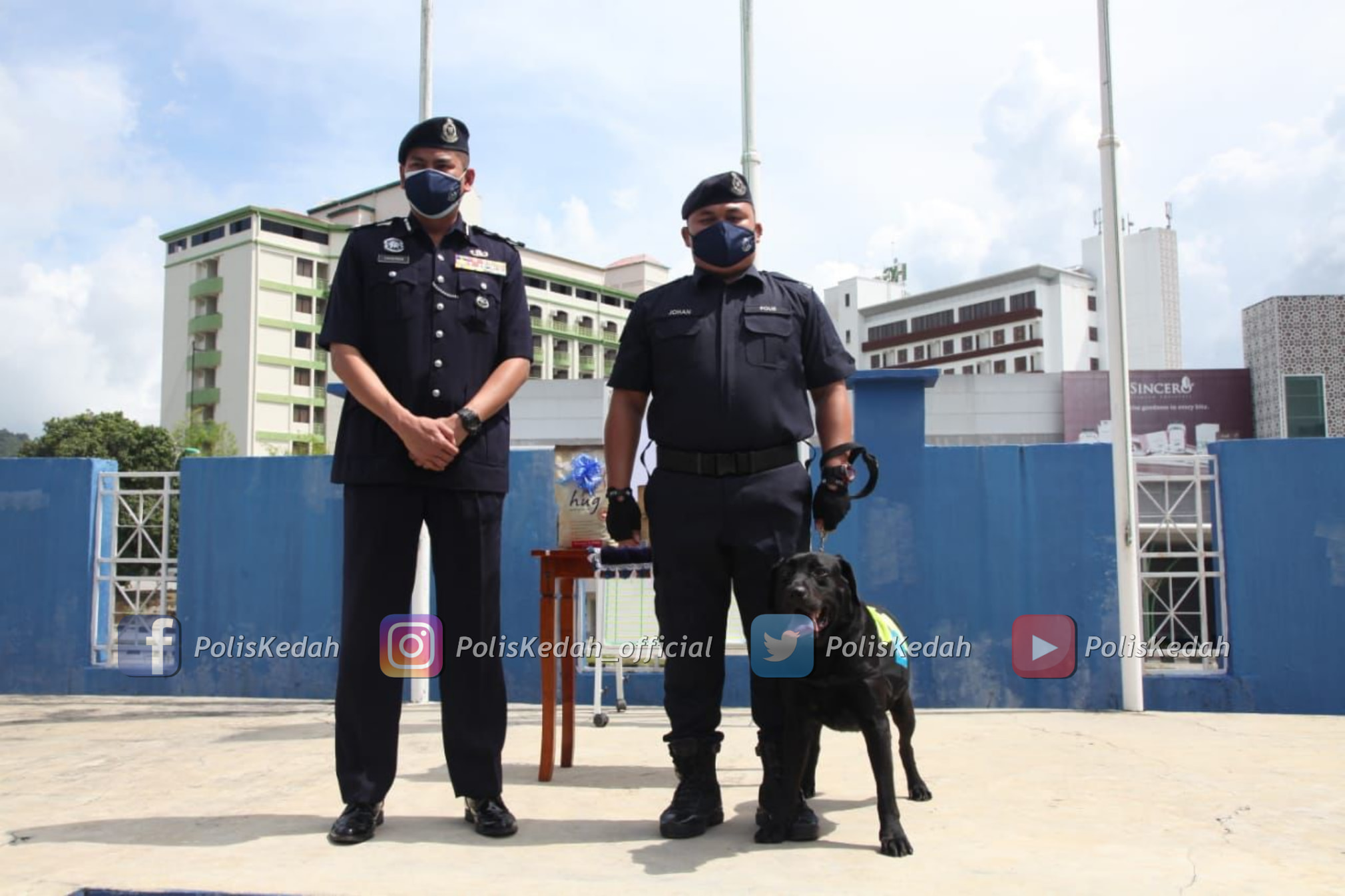 Royal Malaysian Police (PDRM) detective dog, Black, was recently honoured with his very own appreciation ceremony held by the Langkawi police after he had helped foil the plans of a drug dealer in the state. As reported by Harian Metro, Black had been brought in to help assist the search for a hidden stash of contraband drugs after members of the police had detained a drug dealer at his home i Kampung Kelibang on 2nd February 2021.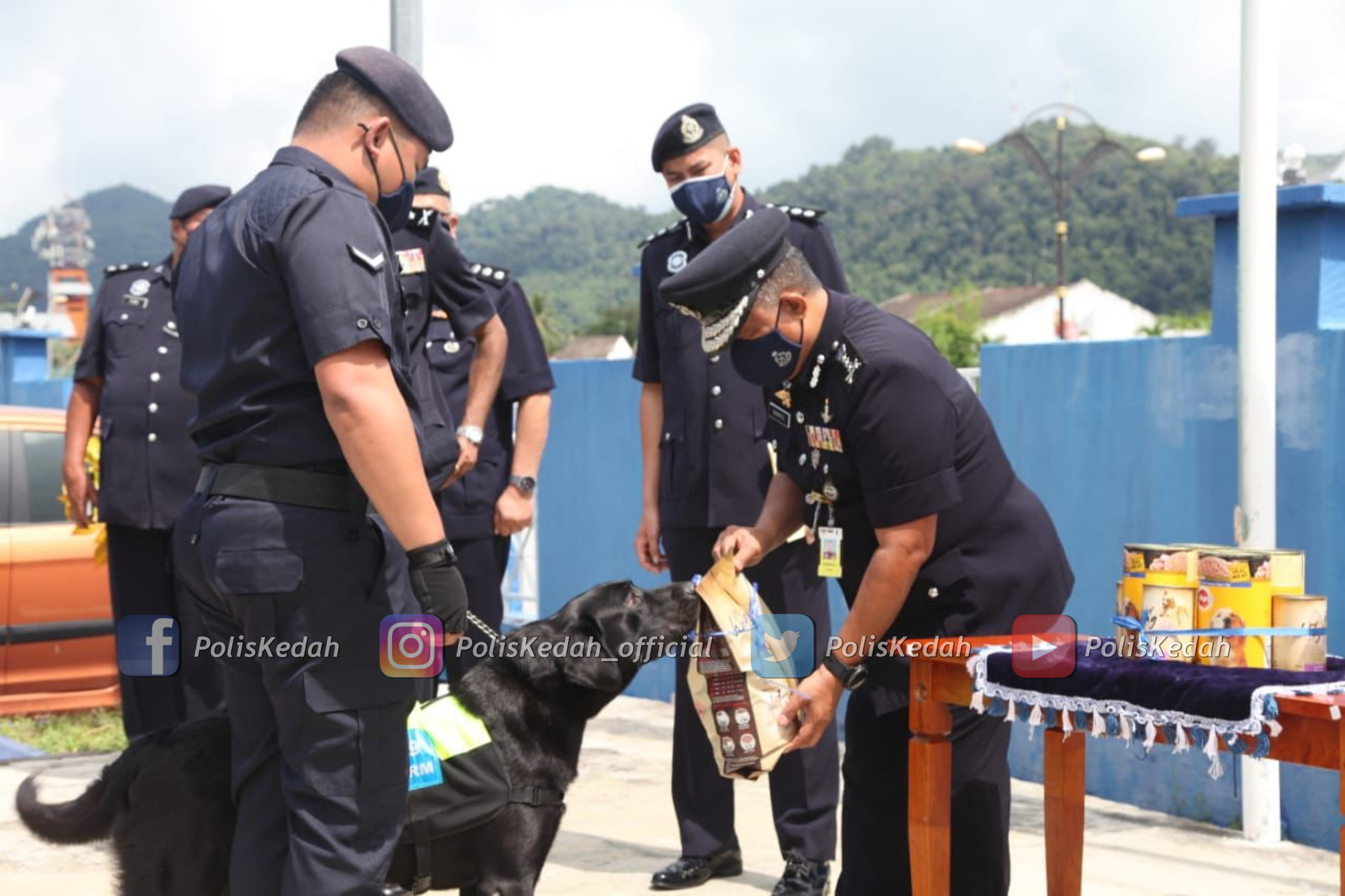 Suspect was detained, but Black sniffed out the goods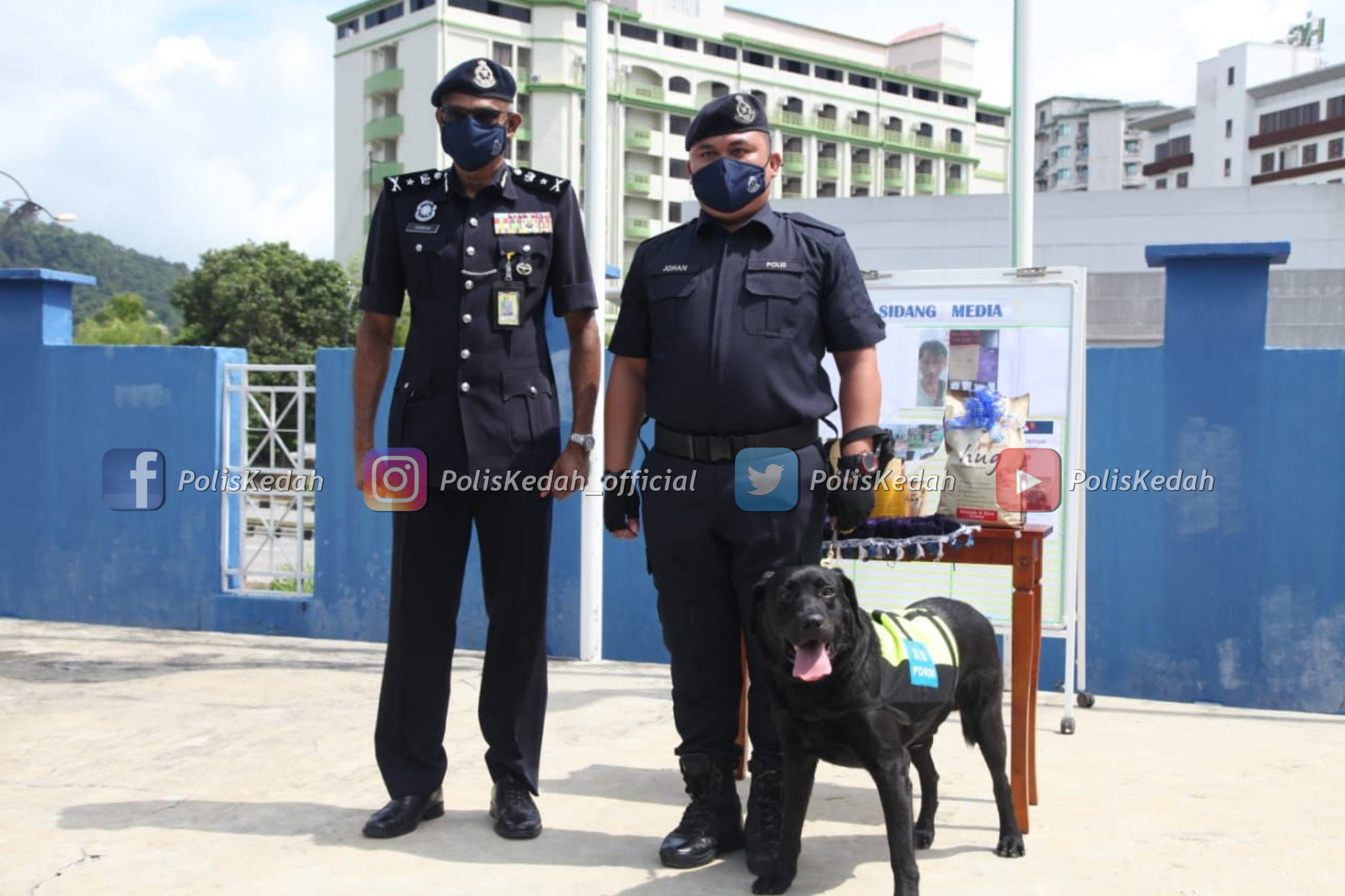 With the power vested in him aka his incredible sense of smell, Black managed to identify a hidden stash of heroin that amounted to 126.4g, contained in a box hidden in a hut around the vicinity of the suspect's home. Police had also found over 10 Erimin 5 (Nimetazepam) pills on the suspect, who later tested positive for methaphetamine via a urine test.
It was reported that the suspect had two prior drug offenses in his record.
In a show of appreciation, Black was awarded with a certificate of appreciation by Kedah chief of police Datuk Kamarul Zaman Mamat, which was received by his trainer Lance Corporal Johan Anak Jame. And of course, he was also presented with treats and kibble as well. The event is available to view via the Kedah state police official Facebook livestream here:
For more stories like this, follow us on Facebook!
Also read: M'sian Grab driver uses own money to feed stray animals, makes sure they don't go hungry