Touch'n Go cards are a pretty common sight among most urbanites in Malaysia, especially among those who drive themselves around town or have to commute using public transport. Introduced all the way back in 1997, they essentially provided many of us with our first taste of contactless payment systems.
On other hand, reloading your card can sometimes prove to be a hassle, especially as toll booths across the country are drastically scaling down the number of reload lanes available.
Touch'n Go launched a new card with NFC capabilities at RM10 a piece
Which is why for many consumers, the latest Touch'n Go Near Field Communication (NFC) card can prove to be a much-needed boon, essentially allowing users to reload their cards as and when they need to by using the NFC feature on the TnG eWallet app via their smartphones. Sold at RM10.00 a piece, the enhanced cards are currently being sold through a number of petrol station kiosks, as well as through Touch'n Go offices.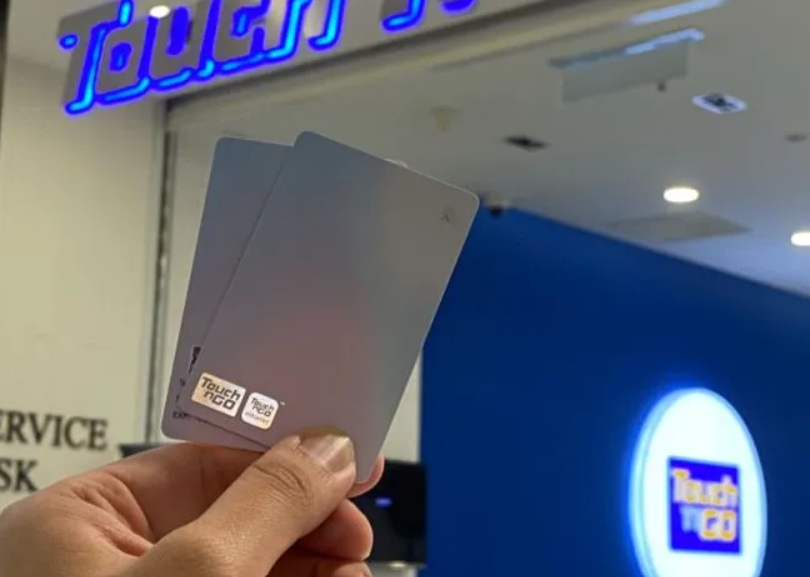 With that said, stocks have been incredibly hard to come by for those looking to purchase one for themselves, whether it be through petrol station kiosks, Touch'n Go offices, or even through the company's eWallet application.
Stocks are scarce, unless you buy through scalpers
That is of course unless you're willing to buy them from scalpers over e-commerce platforms and social media, who are apparently selling the NFC-enabled cards for a whopping 650% to 800% increase over their original retail price. This was recently highlighted by Twitter user roku_shikii, who expressed his frustation over how these scalpers have seemingly bought the cards in bulk, only to resell them at a considerably higher mark-up. 
Anak setan mana borong kad tng pastu jual sampai 800% harga asal ni? Takde tindakan ke @MyTouchnGo @kpdnhep pic.twitter.com/8XvDf1HD3n

— 🔺W∆K🔺 (@roku_shikii) August 24, 2022
Revealing their shopfronts on popular e-commerce platform Shopee, he has also urged the Ministry of Domestic Trade and Consumer Affairs (KPDNHEP) and Touch'n Go to investigate the matter.
His Tweet has since prompted other netizens to share online adverts by other scalpers, one of which who was selling the NFC enabled cards for RM120 a piece, an eye-watering 1,100% mark-up over the original price.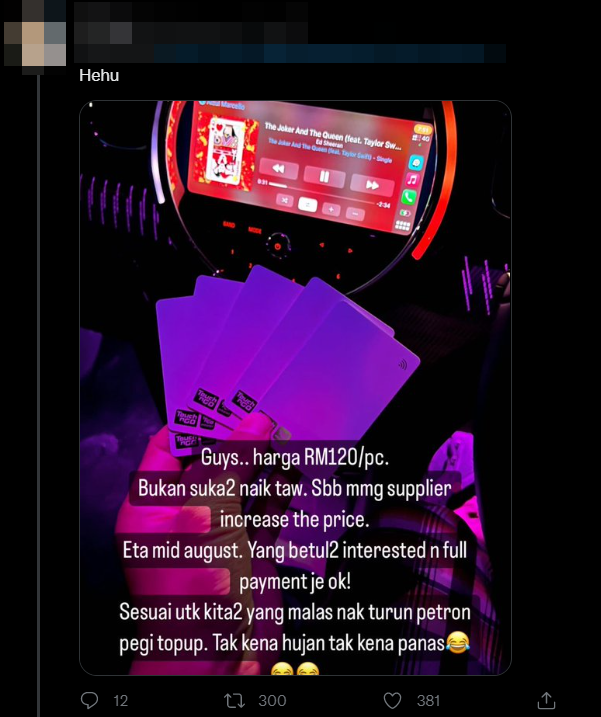 The scalper then claims that the cards are more expensive now as suppliers have jacked up their prices.
Another netizen showed a scalper selling a set of two cards on e-commerce platform Carousell for RM198.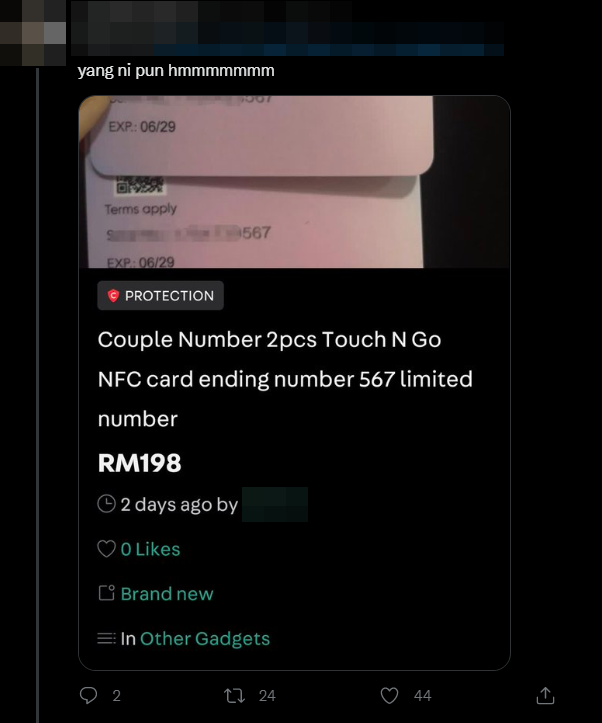 Other netizens have raised similar concerns over profiteering tactics by scalpers with regards to the Touch'n Go NFC enhanced cards.
"How do they buy in bulk? Because when I bought it using my account, they told me that only one account can purchase one card. Do they make multiple accounts?" 
"Cronies." 
"How can we get it at RM10 per piece in Melaka? It's never restocked on the app."
"I wanted to order through the Touch'n Go ap but it's never in stock. As it turns out, there are others who have managed to buy it in bulk first. World, oh world."

A quick check on Shopee shows that both shopfronts that had been selling the marked-up Touch'n Go cards have removed their listings.
For more stories like this, follow us on Facebook by tapping here!
Also read: Not so seamless? M'sians report massive jams on major Klang Valley highways allegedly due to RFID lane failure