Surely many will get their passport renewed once the international borders are opened. But, God knows when. For those who miss travelling, we might be able to cure your longing. Would you believe us if we say you can now travel the world, free of charge, without leaving your house? Here's how!
Drive Around Cities Across The Globe with Drive & Listen
Frustrated by the confinement that prevented Erkan Seker, a Turkish student living in Munich from travelling home during the pandemic, he created Drive & Listen. It is a website that allows you to drive around 40 cities across the board, including Paris, Havana, Berlin, New York, Barcelona, Beijing and more. Well, he knows drivers aren't allowed to focus on things other than driving, so you'll be able to enjoy the views from the co-pilot's seat!
Everybody knows the responsibilities that fall upon the co-pilot. For Malaysians, we always use the 'I'm the driver' card whenever there is a need to make a decision. For instance, where to eat? That all comes down to the decision of other passengers in the car, including the co-pilot. Sadly but fortunately, the 'Where to eat?' question will never rise in this app. But, you'll get to choose which local radio station to listen to during your drive.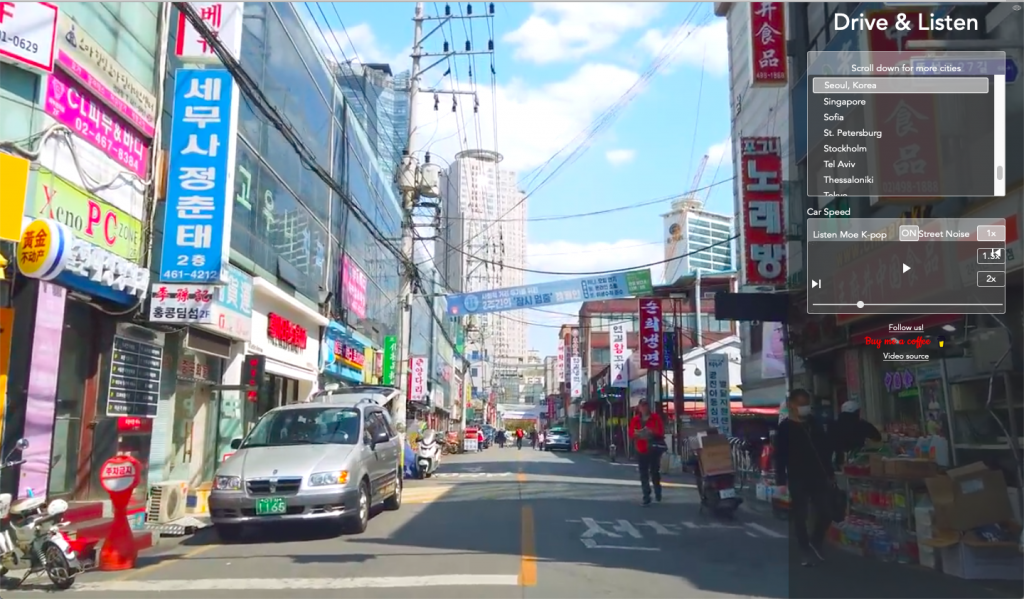 According to Seker's interview with Lonely Planet, the idea came about when he watching a videos of Istanbul. "It was a lot of fun to see my city, and then I thought it would be great to hear some background radio to get the full experience of driving there. I realised that people all over the world probably missed being on the road too," he added.
Enjoy The Ride
Furthermore, what makes it feel even more real is that you'll get to activate the sounds from outside of the car. Like, the hum of traffic, the sound of pedestrians, car horns, and more! Want to drive faster? Just change the speed of the car. Easy peasy! Want to make it feel even more real? Connect it to your TV and enjoy the ride.
Like Seker, we hope that this app can give more patience to frustrated travelers like ourselves. For those who has never been to some of the cities listed, this is your time to explore!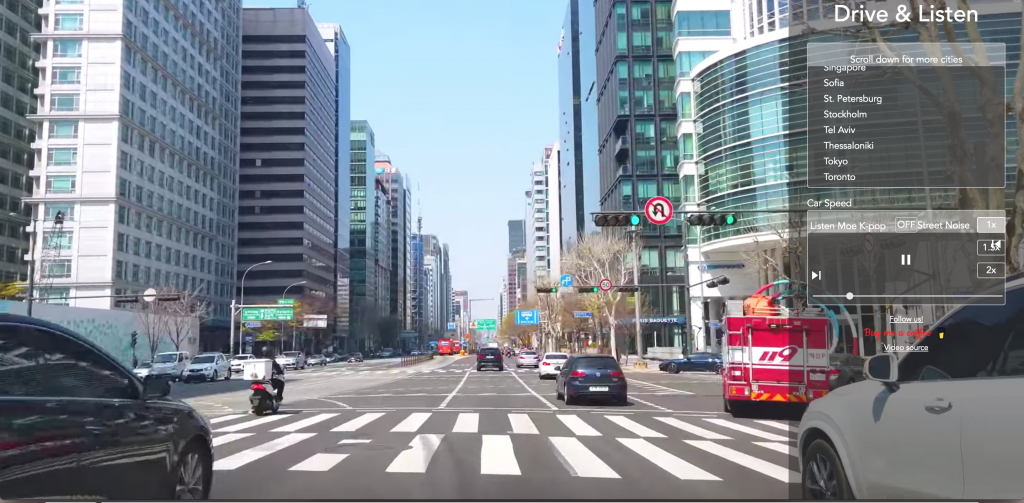 While the app is free, Seker hopes to collect more videos of the cities. If you have videos of driving through cities in Malaysia, maybe you can drop him a message on Drive & Listen official Instagram. That's all from us today, bye!
Also Read: Top 8 IKEA items to check out during its 25 years anniversary sale