While the old saying that 'crime does not pay' still holds very true, there are still plenty of criminals who are willing to risk life and limb for the sake of earning a quick and illicit buck. One such instance recently took place at a 7-Eleven store located in Klang, which had been broken into by two robbers.
Robbers blow-up ATM machine at Klang 7-Eleven
The crime, which was caught on the store's close-circuit television, appeared to show both robbers wearing ski-masks making their way into the store from what appears to be the front, before planting a homemade explosive device on the Automated Teller Machine. Taking cover by the side, they then detonated the explosive device, which appears to have caused enough force to rattle and shake items off from surrounding shelves.
With the ATM machine blasted open, the duo then hurriedly scooped away what cash they could get their hands on into a bag they had brought with them, before fleeing the scene.
Police now on the hunt for both suspects
Quoting Klang Utara police chief ACP S. Vijaya Rao, the New Straits Times reported that the incident had taken place sometime around 4.05am on 8th February 2022. An employee of the 7-Eleven outlet had only discovered the theft after they had arrived at the scene of the crime for work, and found that the metal shutters had been pried open and the glass door leading in was shattered.
While a report was made immediately after the discovery and policemen were dispatched to the scene, both suspects had long since fled without a trace.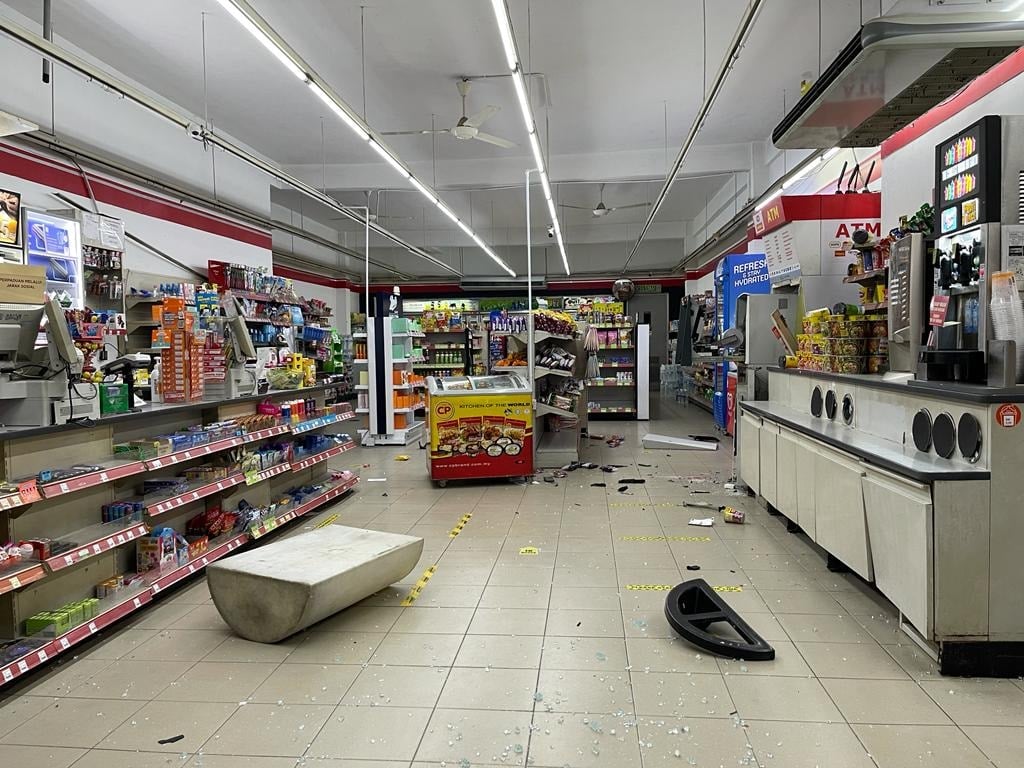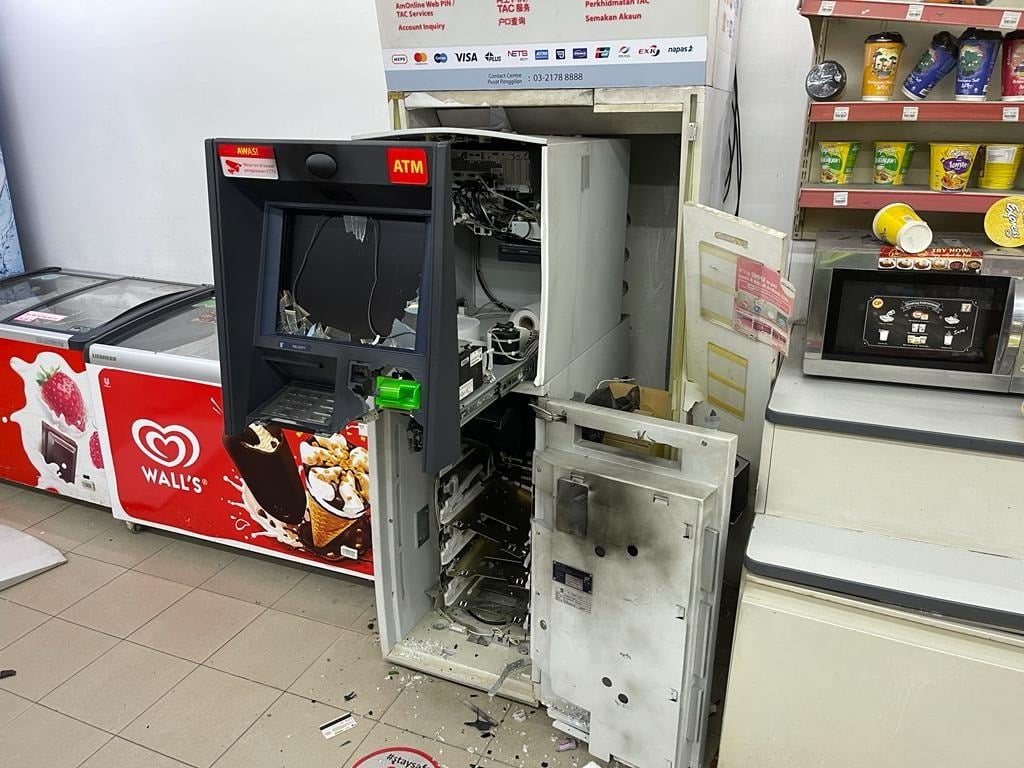 At this point in time, it is unclear as to how much money both robbers managed to make away with from the ATM machine. The matter is now being investigated under Section 457 of the Penal Code, which carries a maximum jail term of fourteen years as well as the likelihood of a fine. A manhunt has also been issued to track down both suspects.
For more news like this, follow us on Facebook! 
Also read: WATCH: M'sian food rider caught red handed on video stealing from fellow deliveryman's backpack