A friend in need is a friend indeed, as many would often say. The old proverb is often used to describe a true friend who would immediately come to your aid as and when you need it without hesitation, as opposed to leaving you to fend for yourself with your troubles. And this has proven to be especially true in the case of a few young boys who were seen in a heartwarming moment together.
Considerate young boys help friend with special needs to use the toilet 
As shared recently by Facebook netizen Mr Sylvester Ronny Pulene, who teaches in Sekolah Kebangsaan Sungai Kapit, he explained how he had recently stumbled upon three Primary 1 students during recess, while he had been on his way to class. Stopping to observe what they were doing from a short distance away, he noticed how two of the boys had been busy helping the third boy, who is a special needs student, undo his belt buckle as he had wanted to use the restroom.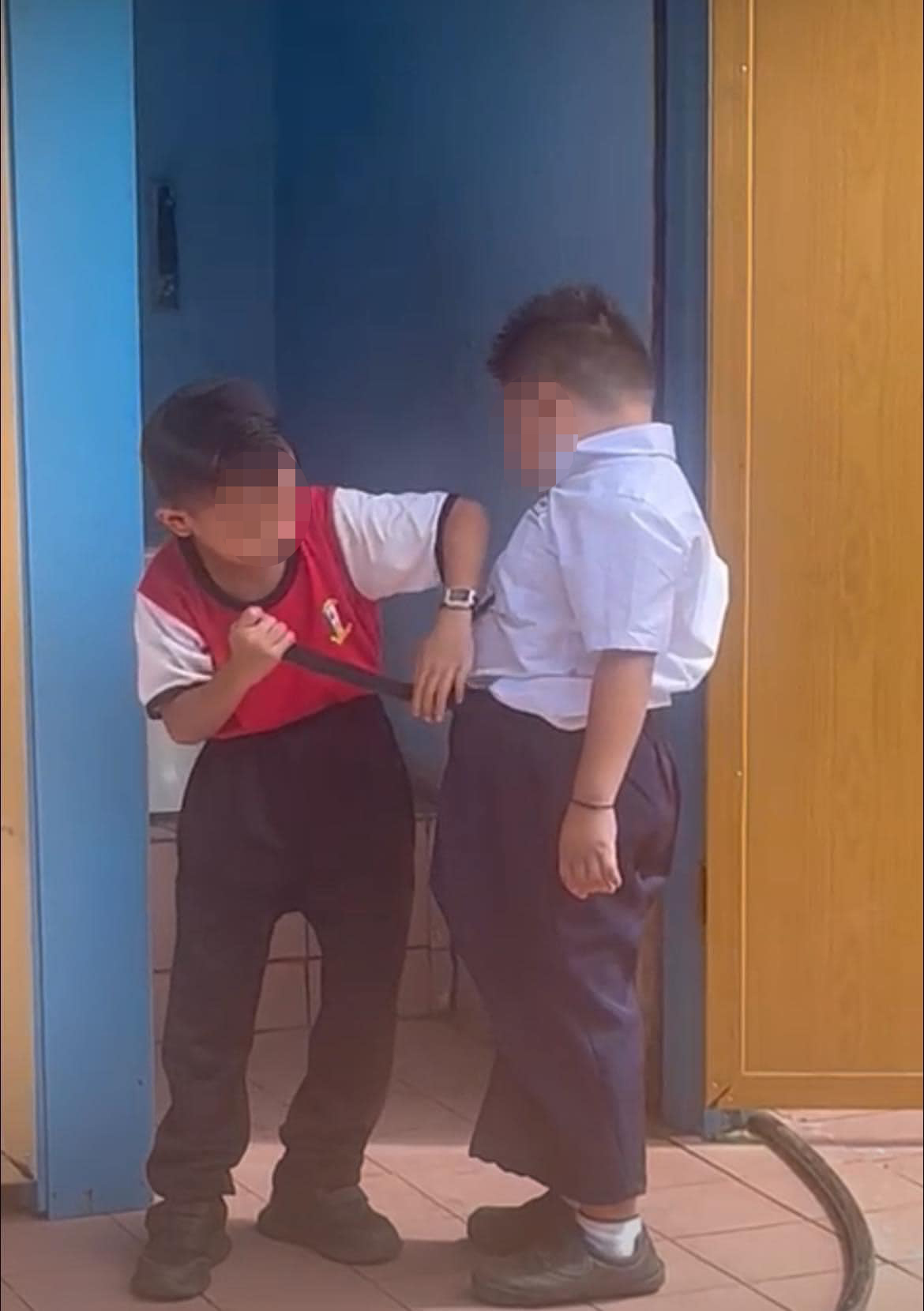 Referring to the special needs student as 'J', Sylvester said that he used to be his preschool teacher and notes that the young boy would often suffer from difficulties speaking, and often spoke slowly. His parents have also made him wear diapers, as he wasn't able to properly care for himself on his own. But Sylvester notes that the boy may not have been wearing diapers that day, which was why he had to use the restroom instead.
"But what made me proud is the fact that he has lots of friends in his class who are considerate of his needs." he adds.
Described as a sociable and friendly young boy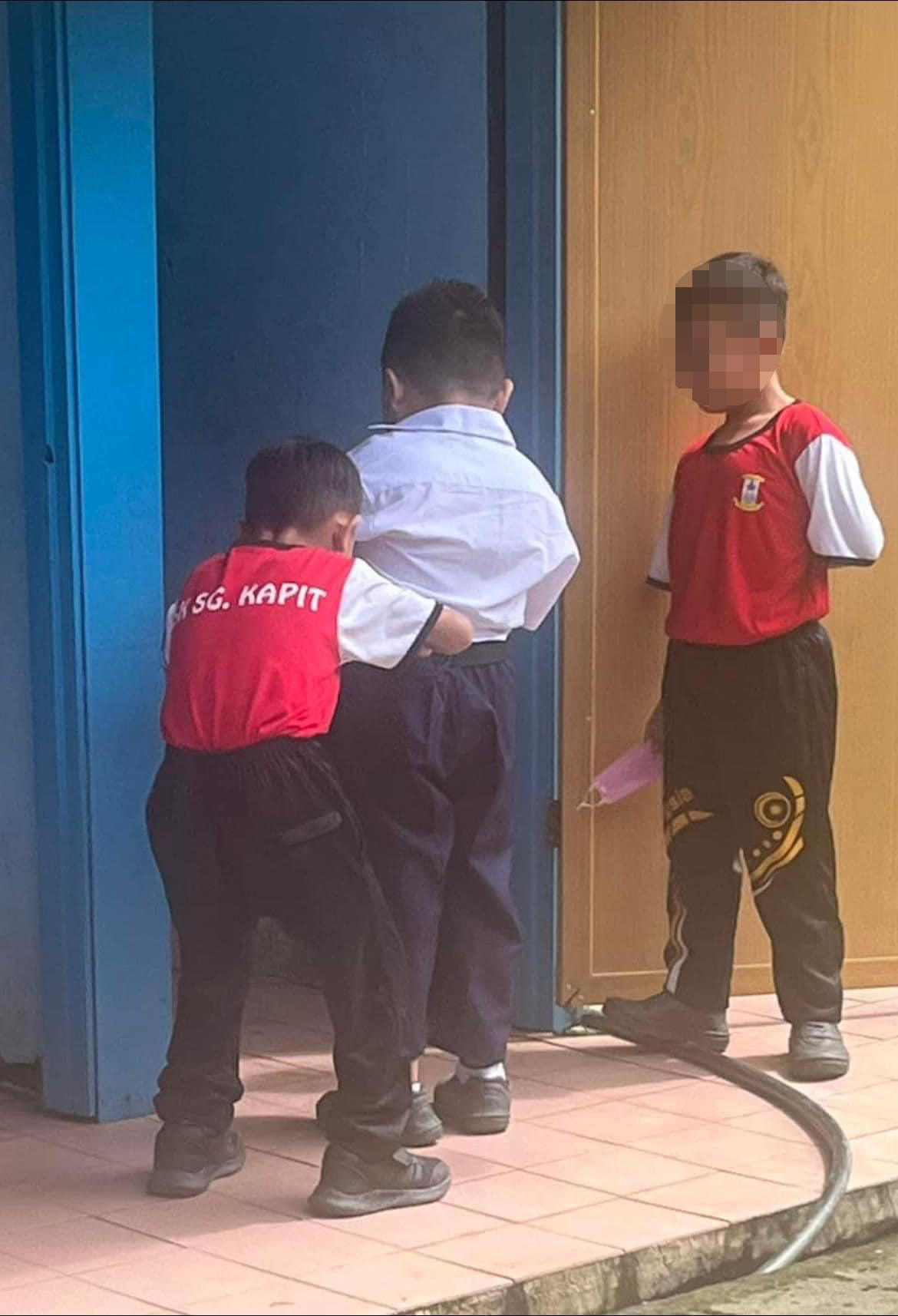 And despite only being 7-years-old, his friends are often thoughtful and would go out of their way to help their friend with special needs, such as by lining up for him at the cafeteria to collect his Supplementary Meals. Conversely, 'J' is also described as being a sociable and friendly boy himself, who never found it a challenge to befriend his classmates.
The boys in the photo even went so far as to help 'J' redo his belt again once he had finished his business in the restroom, Sylvester notes.
His story, which has since gone viral across social media, has earned the young boys heaping amounts of praise for their kindness.
"Pure and innocent. The best children. Congratulations to their parents, and I'm sure they will be raised among good people. May you all succeed in whatever fields you find yourselves in, children."

"May this photo be proof of their friendship when they're adults. I hope their friendship continues to stay strong, regardless of wherever they may be."

"Congratulations to the parents of these two children for raising them with empathy and consideration in them. Alhamdulillah, may they become successful and stay friends forever."

"How fortunate of 'J' to get such great friends. Congratulations to the parents of his friends who have given them good upbringing." 

Tap here to give us a 'Like' on Facebook and stay up-to-date on the latest news!
Also read: Johor parents create sheltered walkway using umbrellas to shield students from the rain as they boarded a bus