Given the times that we all live in now where it can be a struggle to make ends meet, it comes as to no surprise that many Malaysians are now turning to finding other means of surviving financially. However in doing so, this has also led to a shocking rise to the number of victims who have fallen to job scams that prey on the vulnerabilities of these individuals, with promises of higher pay before kidnapping them abroad.
As reported by local paper Kosmo!, this was the exact fate that had befallen on a 19-year-old Malaysian young man who had hoped for greener pastures by applying to a job vacancy ad over Facebook in March. The job, which was supposedly for a waiter position at a karaoke centre in Bangkok, Thailand, offered a base salary of RM4,000.
M'sian man duped by job scam
Prior to that, the victim, who is only known as Cheah, shared that he had been working at a café in his hometown of Taman Merdeka, Melaka, with a take-home pay of RM1,800 per month. Drawn in by the lucrative arrangement purportedly offered in Thailand, he made the decision to contact the advertiser and give the job a go without informing his family.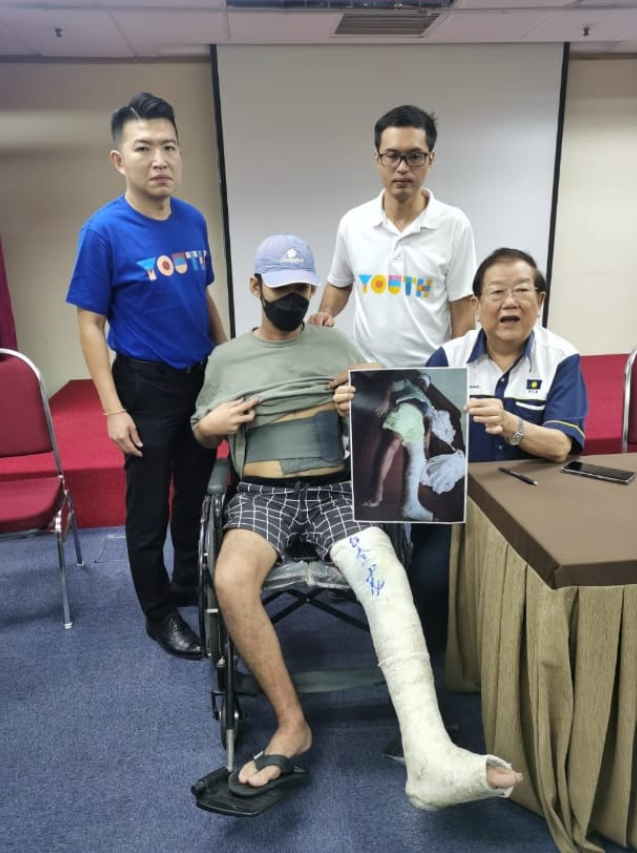 Picked up by members of a syndicate in a Toyota Alphard, he said that he was brought from Melaka to Bangkok along a route by Sungai Golok. The journey took almost 10 hours and yet, he never had to use his passport when crossing the border.
"As soon as I arrived at what I assumed was the centre of their operations, I realised I was duped and was told that I would need to work as a 'Love Scammer', targeting Mandarin-speaking victims in Taiwan, the U.S, and other parts of the world." he said.
From M'sia to Bangkok, then Thailand
After about three days in Bangkok, he was then brought to the Thai border town of Mae Sot, before being transferred to Myawaddy, Myanmar via illegal routes. Upon his arrival to the syndicate's hideout, Cheah was shocked to find many other Malaysian victims holed up in the four-storey building.
"The victims were kept under watch by members of the syndicate who were also Malaysians themselves. The supervisor, who is also known as a 'motivator', would give us guidance on how we can scam other people," he explained to members of the press during a conference held by the MCA.
Unwilling to be complicit in their crimes, Cheah said he only worked for three days before refusing to do anything else, reports Free Malaysia Today. 
"They would beat me with baseball bats as I refused to work," he explained.
Family negotiated for his return
What's more, Cheah would nearly lose his own life after he was shoved off the third floor of the building when he got into an argument with one of the syndicate members in April. He suffered from a broken leg and ribs, and was warded in hospital for two weeks after syndicate members took pity on him.
"After I was discharged, the syndicate members said that they were willing to set me free for a price of RM120,000. In negotiating with my family, they lowered the amount to RM70,000.

My family managed to accumulate the necessary funds to bring me home."
Other victims still remain
While he did manage to make his escape, Cheah said that 'hundreds' of other Malaysian victims still remain holed up in the syndicate's headquarters. He estimates that there were about 300 individuals on each floor, some of whom were also beaten like he had been, leading him to believe that they were also scam victims.
MCA Public Service and Complaints department chief Michael Chong has said that he had been informed by the Malaysian Embassy in Cambodia that an additional eight victims of human trafficking have also been rescued.
"Our embassy officers will be visiting the detention centres to meet them. I hope that they will be able to return home soon.

I was told that seven of the victims had also sustained beatings while they were detained," he said.
According to The Star, the matter has been raised to a number of international agencies including Interpol, the Council for Anti-Trafficking in Persons and Anti-Smuggling of Migrants (Mapo), as well as the United Nations Human Rights Council. To date, 74 such cases have been brought to MCA's attention since March, but only 23 people have been rescued.
Tap here to give us a 'Like' on Facebook and stay up-to-date on the latest news!
Also read: 22yo M'sian woman goes missing in Setapak after informing her mum she went to Johor to find a new job