Disgraced former Prime Minister Najib Razak has been put behind bars after a lengthy litigation process that began all the way back in 2019 saw its final conclusion on August 23rd 2022. A five-member panel led by Chief Justice Tengku Maimun Tuan Mat upheld the seven charges filed against him over the RM42 million funds found in his accounts from SRC International, in addition to the 12-year prison sentence and RM210 million fine that was meted out to him in 2020.
Najib receiving special treatment in prison? Prison Dept says 'no'
And while Najib has served two days from his jail term, many have questioned as to whether he had been receiving any preferential treatment from within the prison system owing to his influence. In fact, false images of a lavishly appointed prison cell have even begun circulating online, complete with tiled floors and neat shelving, that claim to be a 'VIP cell'.
The Malaysian Prison Department has since rubbished those allegations, with a quick search on Google Images showing the alleged 'VIP cell' was in-fact a refurbished prison cell located in Champ-Dollon prison, Switzerland.
Why police SUVs and not Black Maria vans, Malaysians ask
However, many are quick to point out that in spite of that fact, Najib has still been seen being ferried between courthouses and Kajang prison in police-issue Sports Utility Vehicles (SUVs), as opposed to the more ubiquitous 'Black Maria' police vans that are used to transport convicts.
Earlier today (August 25th 2022), Najib was seen in the backseat of a early-model black Toyota Fortuner SUV as he was let out of Kajang Prison to attend the trial for his involvement in the 1MDB sovereign fund scandal at the Kuala Lumpur Courthouse.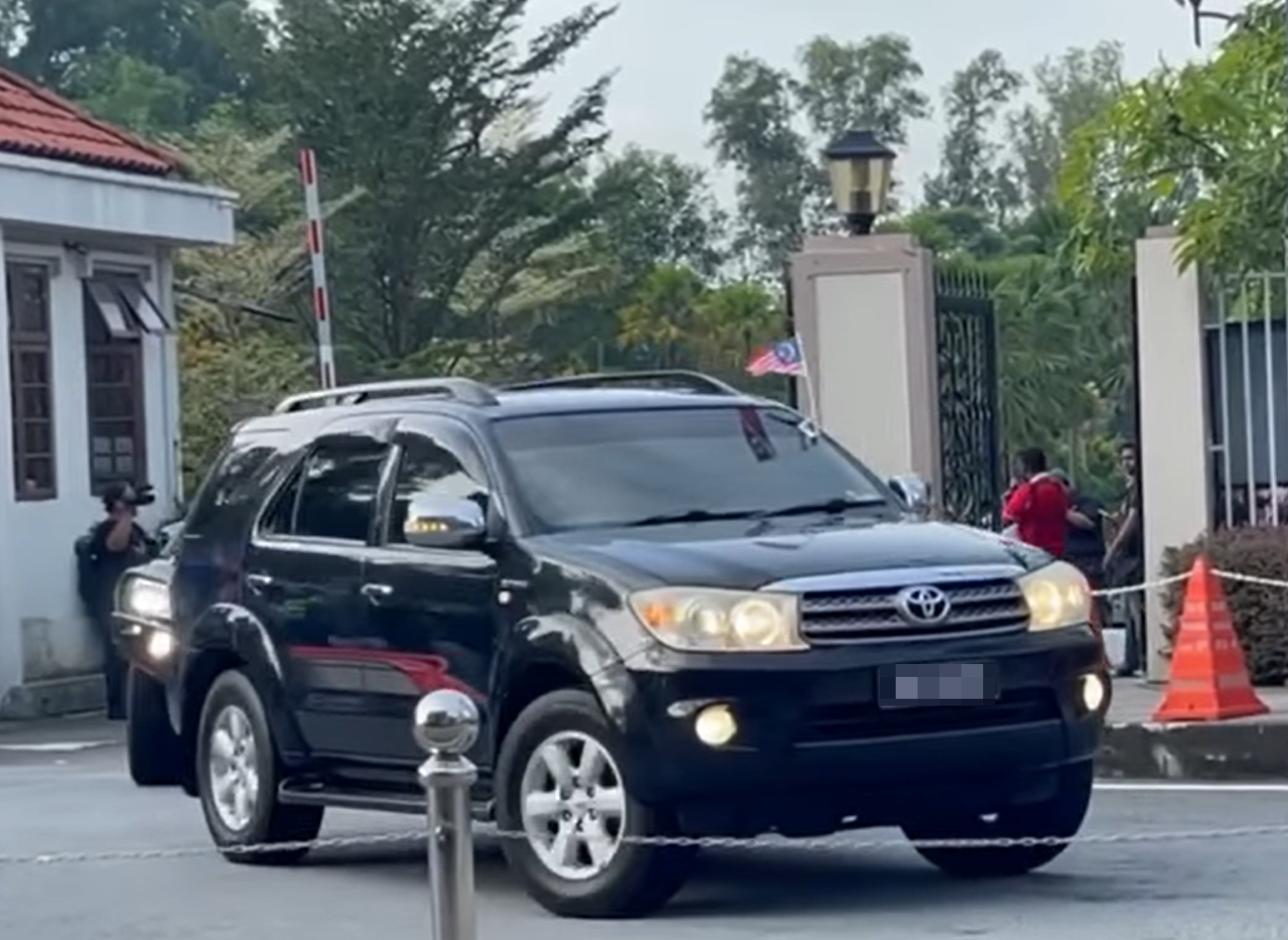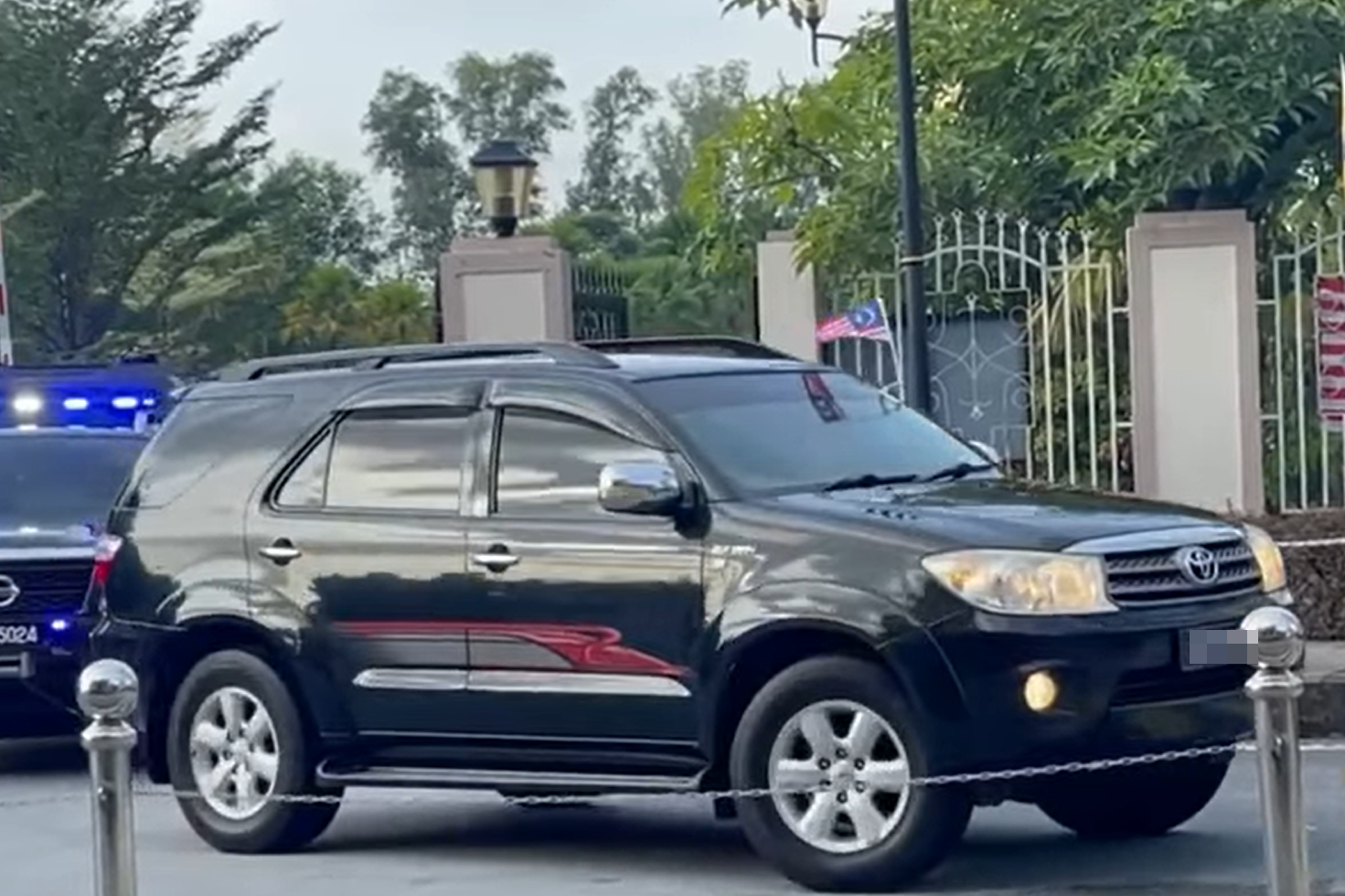 Video footage of his arrival shared by local news agency BERNAMA has led to derision from netizens, many who asked why he was seemingly afforded special treatment in terms of prison transport.
"Just ride on the regular lorries that are used to transport convicts."

"Alahhhhh why do we have to take account of his title and rank, just bring him in the usual prison van to the court.. Why do we have to differentiate him as a blue-collared criminal.. he's still a prisoner.. This is wasting the country's funds, how much does it cost the government every time he has a hearing, with all of these escorts and all.. Wasting people's money."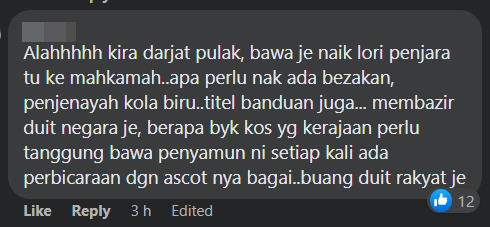 "Did they handcuff his hands? People who steal Milo wind up having their hands handcuffed."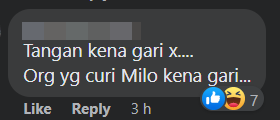 "Great. He's in an SUV. Other convicts ride black 'Monalisa' lorries. I'm sure they didn't handcuff him in the back either."

"He is supposed to be transported in a lorry and should be handcuffed."

Asides from the SRC International conviction, Najib is also facing 25 charges over his involvement with 1MDB; 4 for abuse of power under Section 23 of the MACC Act 2009, and 21 under Section 4 (1)(a) of the AMLATFA for money laundering.
Tap here to give us a 'Like' on Facebook and stay up-to-date on the latest news!
Also read: Meet Chief Justice Tengku Maimun Tuan Mat, M'sia's first female chief justice who put Najib behind bars