In his latest address to the nation today (27th April 2022), Health Minister YB Khairy Jamaluddin has officially declared that the wearing of face masks outdoors will be optional by 1st May 2022. This will mean that Malaysians will be able to chose between keeping a face mask on, or removing it completely when outdoors.
Face mask now optional outdoors
According to Khairy, the decision to make the wearing of face masks optional was made in light of the current COVID-19 situation in Malaysia, which has been stabilising over the past month since the nation entered what was termed as the 'endemic transition phase'. These outdoor locations include:
Outside private homes or office buildings
Bus stops
Parks, fields
Open-air walkways, bridges
With that being said however, the face mask mandate is still being enforced indoors and in enclosed spaces, such as:
Shopping centres, office buildings, etc
Within public transportation such as trains and busses, or in e-hailing cars
Classrooms
Those who are deemed high risk, such as individuals over 60 with comorbidities, young children or those exhibiting COVID-19 symptoms such as coughing, flu, or fever, are also encouraged to continue wearing their masks where possible.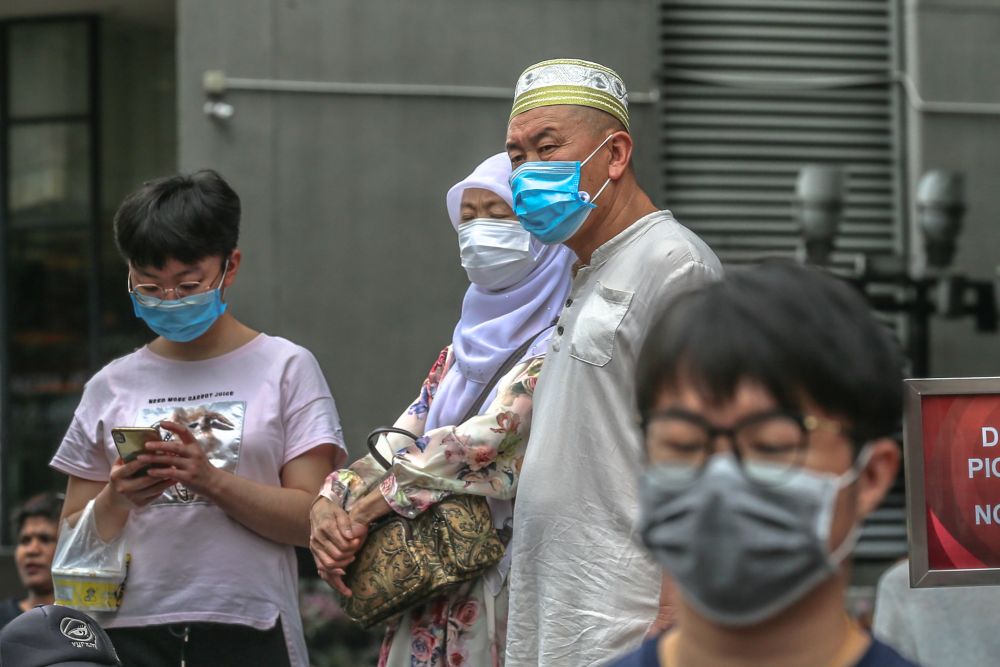 Individuals may only remove their face masks indoors under these specific conditions:
When one is alone
When eating
When making a speech
When performing on stage
When one is performing strenuous exercise
Khairy has advised the public to exercise good judgement regarding the decision on whether to wear face masks when outdoors, and says the Ministry strongly recommends them in crowded outdoor settings such as night markets or Ramadan bazaars.
MySejahtera check-ins no longer required in open public spaces
In that same vein, Malaysians will also no longer need to check-in using their MySejahtera app when entering open spaces. According to Khairy, Malaysians will now only be advised to keep the application on for the sake of checking their COVID status prior to entering any premises, as well as for the purpose of keeping the MySJ Trace function active.
He adds that the features of the application itself will be further expanded upon, with MySejahtera soon to be able to display additional health information such as rabies or Hand Mouth & Food Disease (HMFD) hotspots.
Tap here to give us a 'Like' on Facebook and stay up-to-date on the latest news!