The cultivation and use of marijuana in Malaysia has been among some of the most hotly contested topics to occur as of late. With our Northern neighbours Thailand having already legalised the medical and limited recreational use of marijuana, many Malaysians are now urging the local government to consider doing the same.
And while the medical use of marijuana is in fact legal here, the sale and use of recreational marijuana remains as an offense punishable by jail time and death.
78-year-old former diplomat detained by police for owning largest cannabis farm in M'sian history
According to local paper Harian Metro, a 78-year-old former Malaysian diplomat has been detained by police after a whopping 102 marijuana plants were found being cultivated around the vicinity of his property in Janda Baik, Pahang. Sources indicate that the operation's success was attributed to a joint operation known as 'Ops Tapis' that carried out by both the Bukit Tinggi Police Station and the Bentong District Police Headquarters in the suspect's home.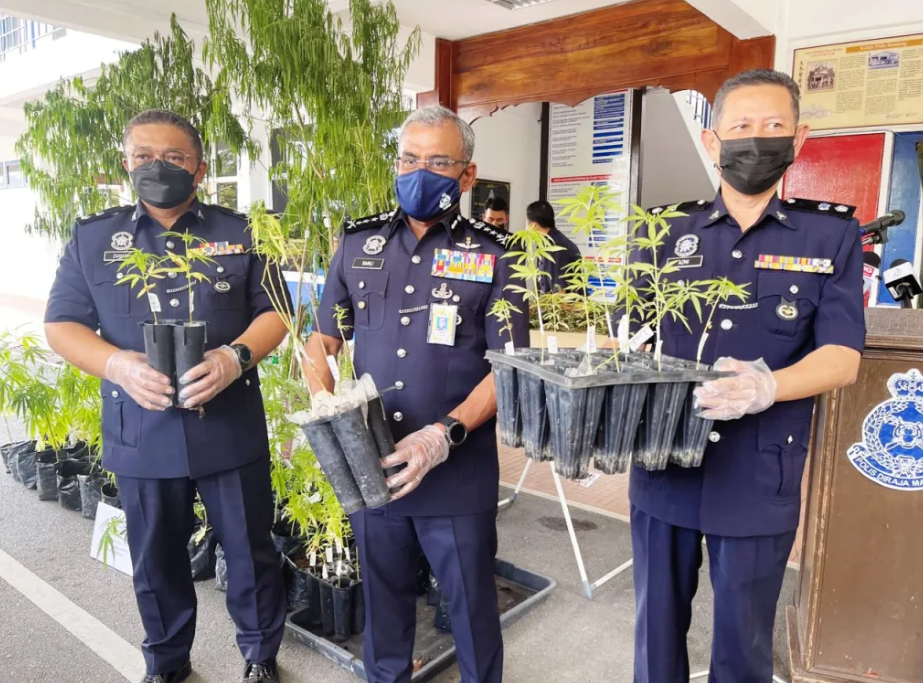 The raid was conducted by members of the Narcotics Crime Investigation Division (JSJN) at 6pm yesterday (23rd May 2022). Authorities claim that this is the largest ever marijuana farm that has been found in Malaysian history, with prior cases only involving a few potted plants at most. The elderly man was said to have served in Malaysian embassies located in Southeast Asia and the Middle East between the years of 1995 to 1999.
"It is understood that the police had detained the senior citizen, before encountering a few rows of several boundaries of land believed to be used to grow cannabis plants in."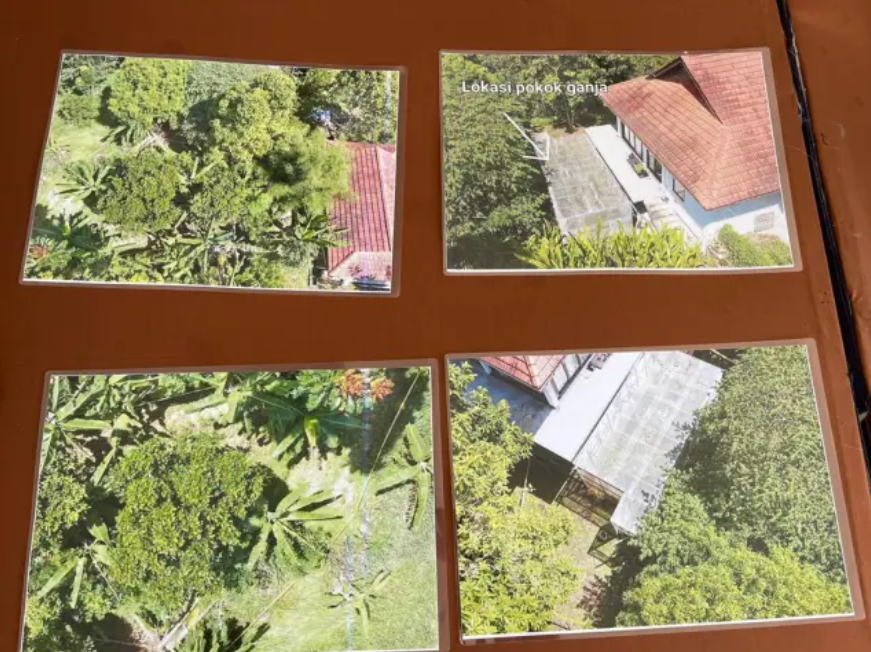 Learned how to cultivate and process the plant from YouTube
Initial investigations show that the elderly man had learned how to grow and process the cannabis plants by watching tutorials on YouTube. Pahang police chief Datuk Ramli Mohamed Yoosuf said that the suspect had bought the seeds from Kuala Lumpur over 7 years ago, with the plants having been cultivated since 2015.
Dried leaves and cannabis oil produced through his plants would then be sold on to a list of regular customers.
"A total of 102 cannabis trees with a value of RM61,200 was found by the police." he said.
This is in addition to 1.02kg of dried cannabis leaves worth RM2,500, as well as a bottle of cannabis oil being sold at RM250. The elderly man's son had also been detained at his home in Shah Alam, reports Malaysia Gazette.
"His son tested positive for cannabis, while his father did not. Neither man had any prior criminal records,"
Presently, the former diplomat has been served an order for remand until 28 May. The case will be investigated in accordance with Section 39B, Section 6B and Section 6 of the Dangerous Drugs Act (ADB) 1952.
For more stories like this, follow us on Facebook by tapping here! 
Also read: Yes, cannabis use is actually legal in M'sia, but under a few specific conditions.