If you've been in the habit of using interbank Automated Teller Machines (ATM) to make your withdrawals when you're out and about, you're not alone. After all, it's not always when you actually get the convenience of finding an ATM provided by your own bank everywhere. But if you didn't already know, using an ATM machine that isn't operated by your bank for your withdrawals can incur additional charges!
RM1 fee on interbank ATM services reinstated by February 2022
The fee is known as the RM1 Malaysian Electronic Payment System (MEPS) fee, which allows all Malaysians to enjoy the added convenience of using any ATM machine owned by any bank at any given time. For example, if you have a Maybank ATM card but wish to withdraw money from a CIMB ATM machine, you may do so with the additional cost of RM1 per withdrawal. The charge does not apply to those using ATMs belonging to their own banks, for example using a CIMB card at a CIMB ATM machine.
This surcharge had earlier been waived by the government in April 2020, to lessen the financial burden experienced by Malaysians during the Movement Control Order period, while also allowing them to access financial services offered by these machines without traveling too far beyond the previously imposed boundaries, according to FMT. Every RM1 paid through to MEPS is delegated to Payments Network Malaysia Sdn Bhd (PayNet), where the Malaysian central bank, Bank Negara, is its largest shareholder.
PH sec-gen calls for continued waiver of interbank ATM surcharges
Previously, Pakatan Harapan secretary-general Saifuddin Nasution Ismail had earlier called for Malaysian banks not to reinstate the RM1 MEPS surcharge as financial institutions were one of the only industries to have reported a considerable profit despite ailing economic circumstances.
"The whole country knows that banks are among the sectors that have reported healthy profits despite the pandemic and lockdowns," he said.

"There are other ways to ensure that banks can cover the cost of ATM charges."
As of right now, many major banks operating in Malaysia have already made a formal announcement regarding the reinstatement of the RM1 surcharge, including CIMB, Maybank, Ambank, Bank Islam, RHB Bank, Hong Leong Bank, HSBC, Public Bank and Citibank.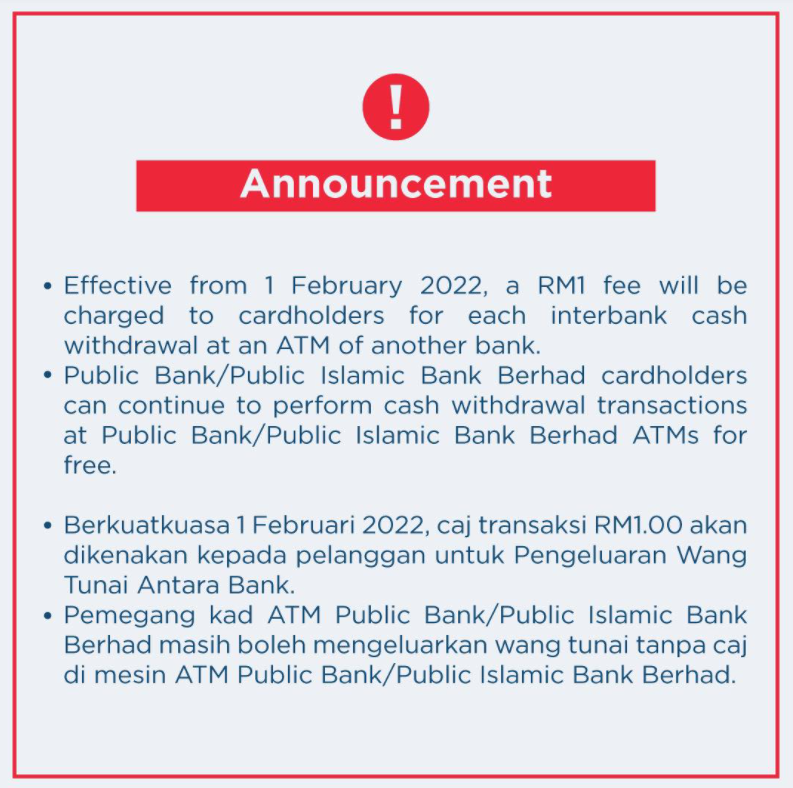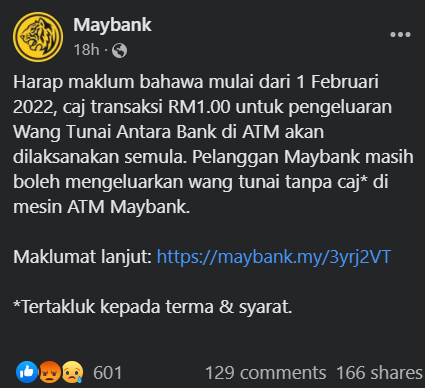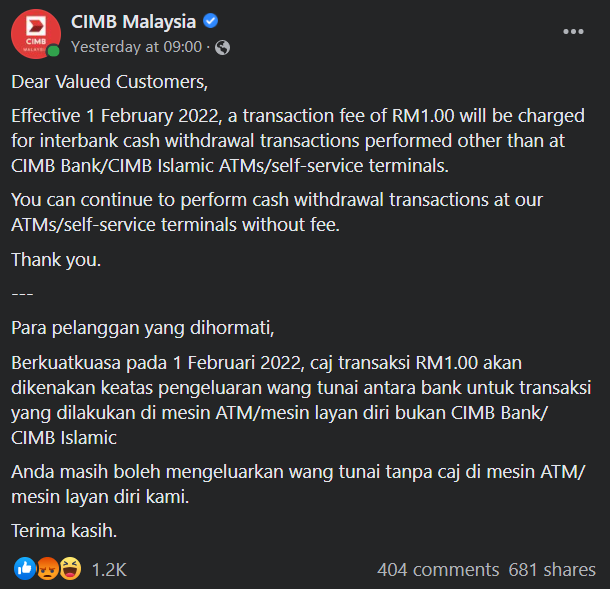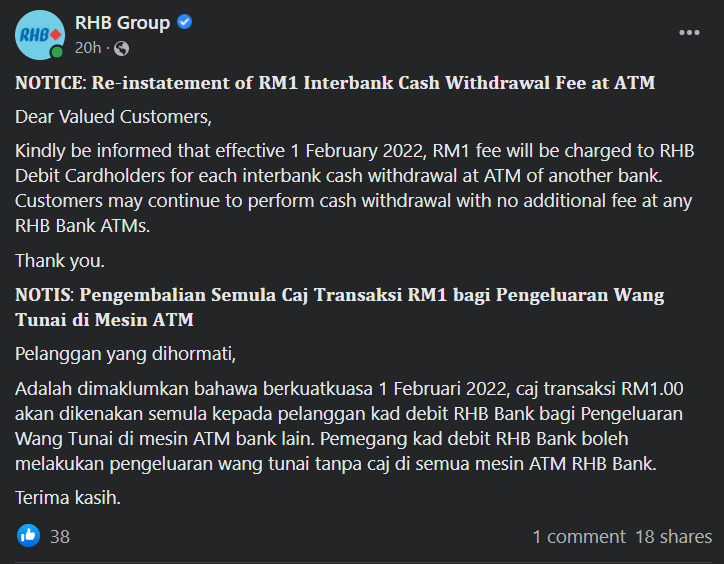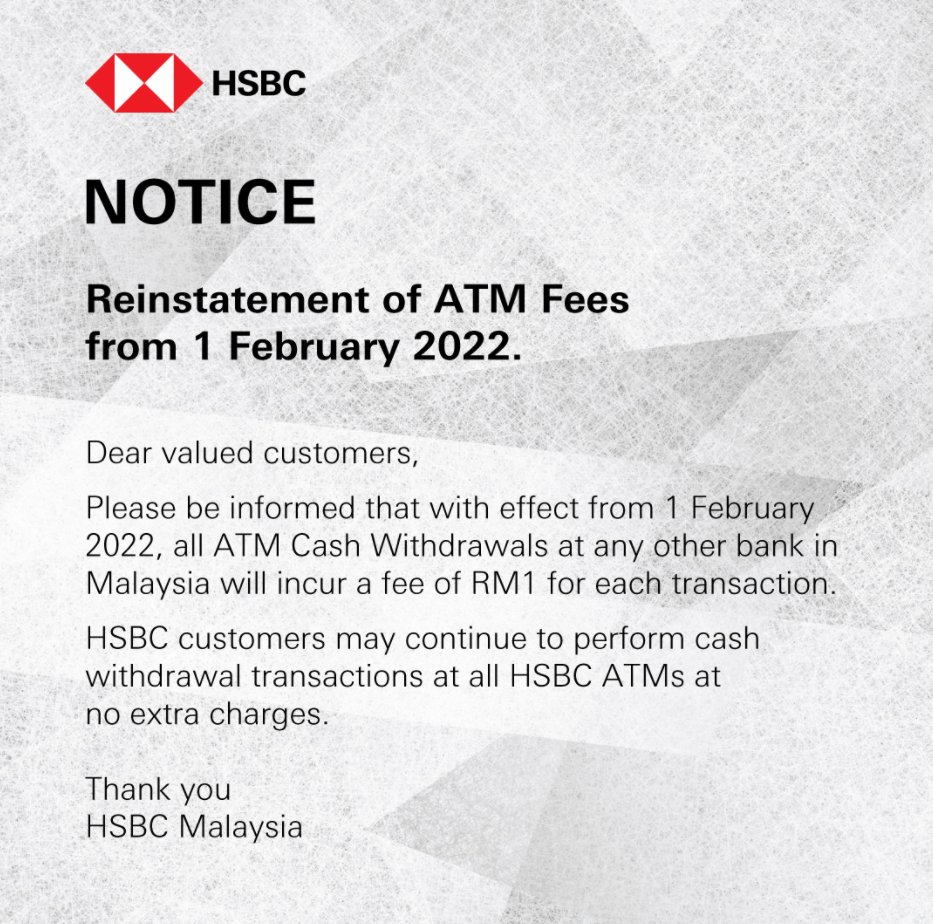 For more news like this, follow us on Facebook! 
Also read: JPJ & PDRM saman discounts are extended to Dec 31st & you can pay with Maybank ATM! Here's how: