Art has often been historically used as one of the most salient forms of self-expression throughout human history, and has often acted as a means to reflect and comment upon real-life. After all, as the old adage would go, art imitates life. And with that being said, the Sultan of Selangor's latest art acquisition has left many Malaysians understandably amused.
Sultan of Selangor buys painting depicting monkeys, frogs, and baboons in Parliament
As announced through the Selangor Royal Office's official Twitter account, Duli Yang Maha Mulia Sultan Selangor Sultan Sharafuddin Idris Shah has recently bought a painting that depicts a pretty familiar scene for Malaysians who keep pace with the country's political happenings. Set in Parliament, we can see what appears to be Tan Sri Azhar Azizan Harun, otherwise known as Art Harun, chairing the session as 10th Speaker of the Dewan Rakyat.
Set between his podium are benches filled with a variety of primates including monkeys, gorillas, and baboons, all of whom are seen shouting at one another in a seemingly thinly veiled reference to disorderly Ministers of Parliament who have been seen doing the very same thing. Among them also includes the appearance of frogs, or 'katak' in Malay, an animal which has commonly been used in referring to politicians who often hop between parties.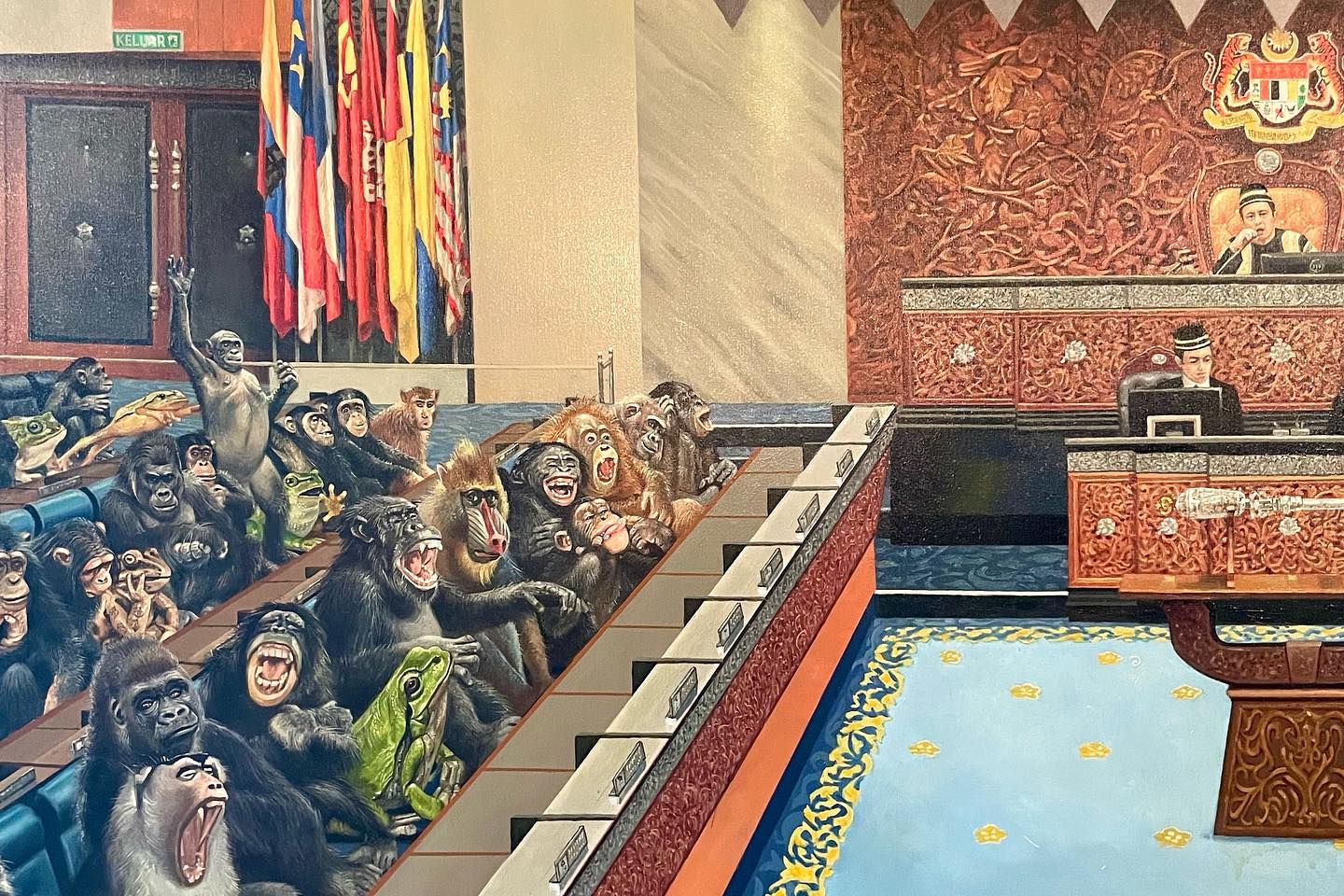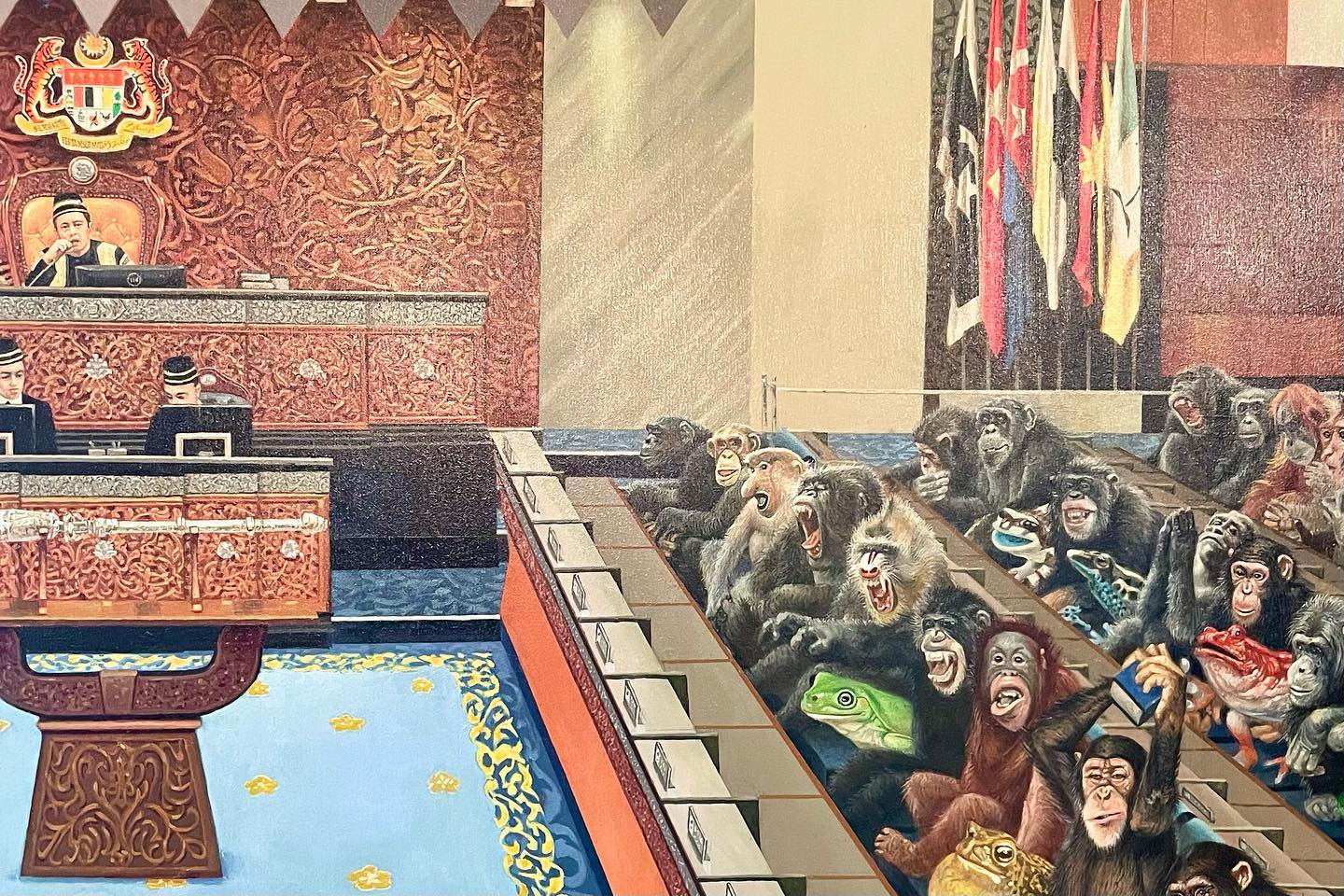 Painting appears to be inspired by a previous piece by Banksy
The piece appears to have taken inspiration from a previous artwork by protest artist Banksy that sold for £9.9 million (RM 54,518,040.72), depicting the House of Commons in the United Kingdom being filled with chimpanzees. Both paintings were notably created as a commentary on the state of politics in the United Kingdom and Malaysia respectively.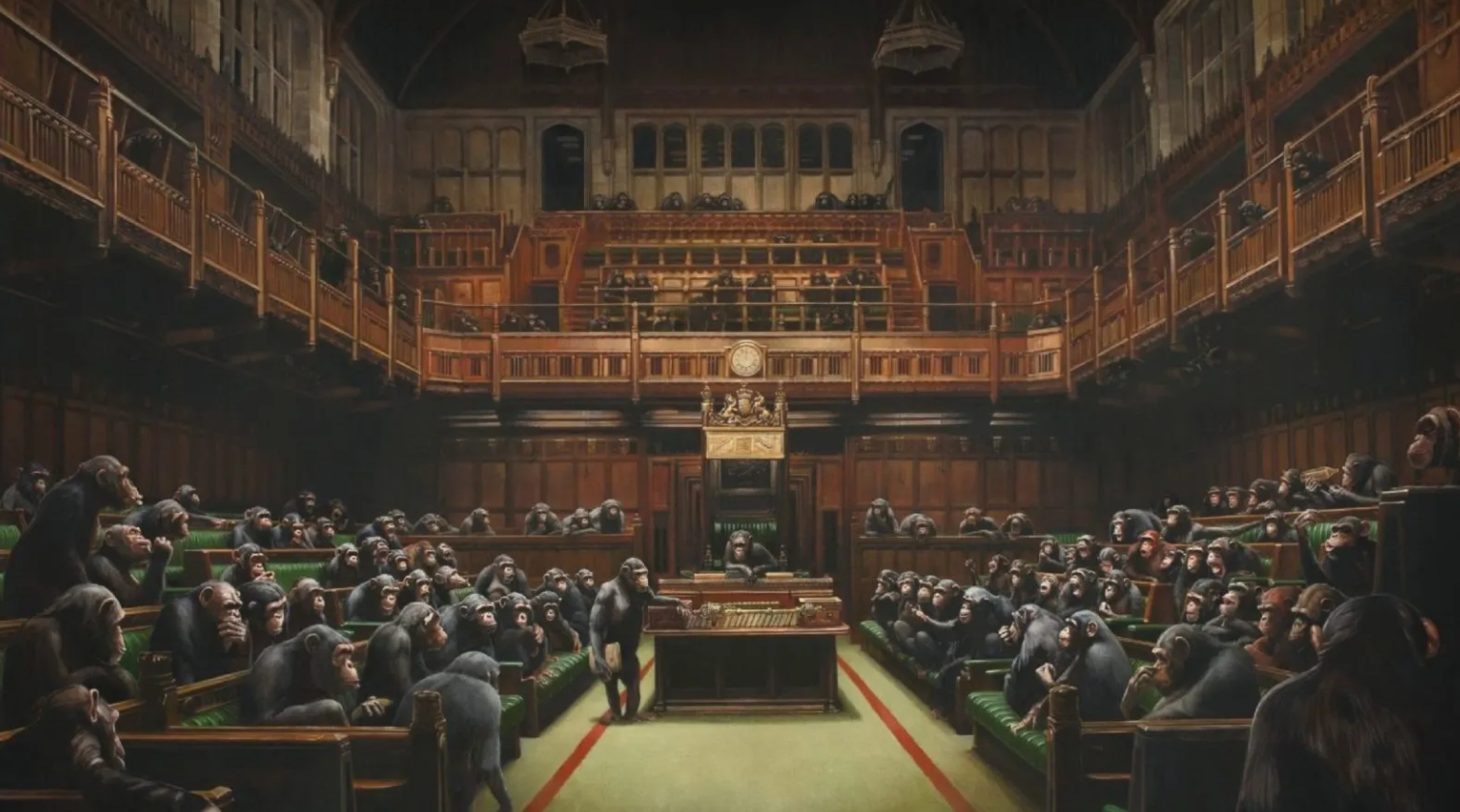 In the case of the Malaysian version, the price of the painting nor the identity of the artist who painted it was disclosed. However, the Royal Office has said that the Sultan intends on auctioning off the painting in the near future, with proceeds to go towards charity. For the time being, the piece will hang in the Sultan's study,
Tap here to give us a 'Like' on Facebook and stay up-to-date on the latest news!
Also read: 20-year-old Malaysian paints realistic artwork on face masks by hand