Do you notice that there are hidden talents everywhere around you? In our home country itself, we've heard of artistic talents like sketching on Starbucks cups, using Kuaci seeds for portraits, and more. Today, we've just discovered another local talent who creates realistic artwork on face masks.
Handdrawn Paintings On Face Masks By A Talented M'sian
Meet 20-year-old Darwisy Mustafani from Kota Bahru, Kelantan who pursued his studies in Negeri Sembilan. The story of his face mask artwork began during MCO 1.0. Darwisy had no access to painting materials as only essential services were allowed to operate. Purchasing them online was inconvenient as he could not physically ensure the quality of the materials.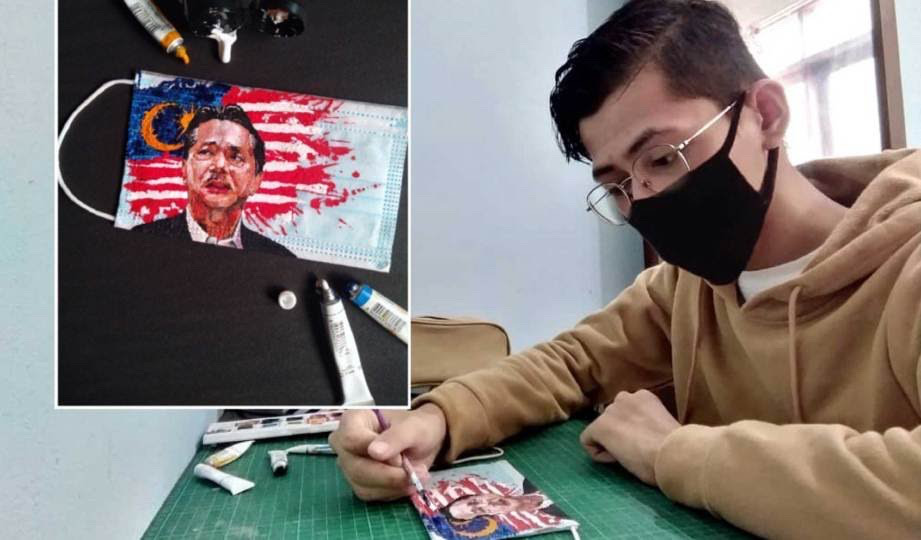 Hence, he began painting on unconventional items like face masks, leaves, ice cream sticks, and more. Among the many mediums, face masks resonated the most as it is a crucial item in our battle with the pandemic.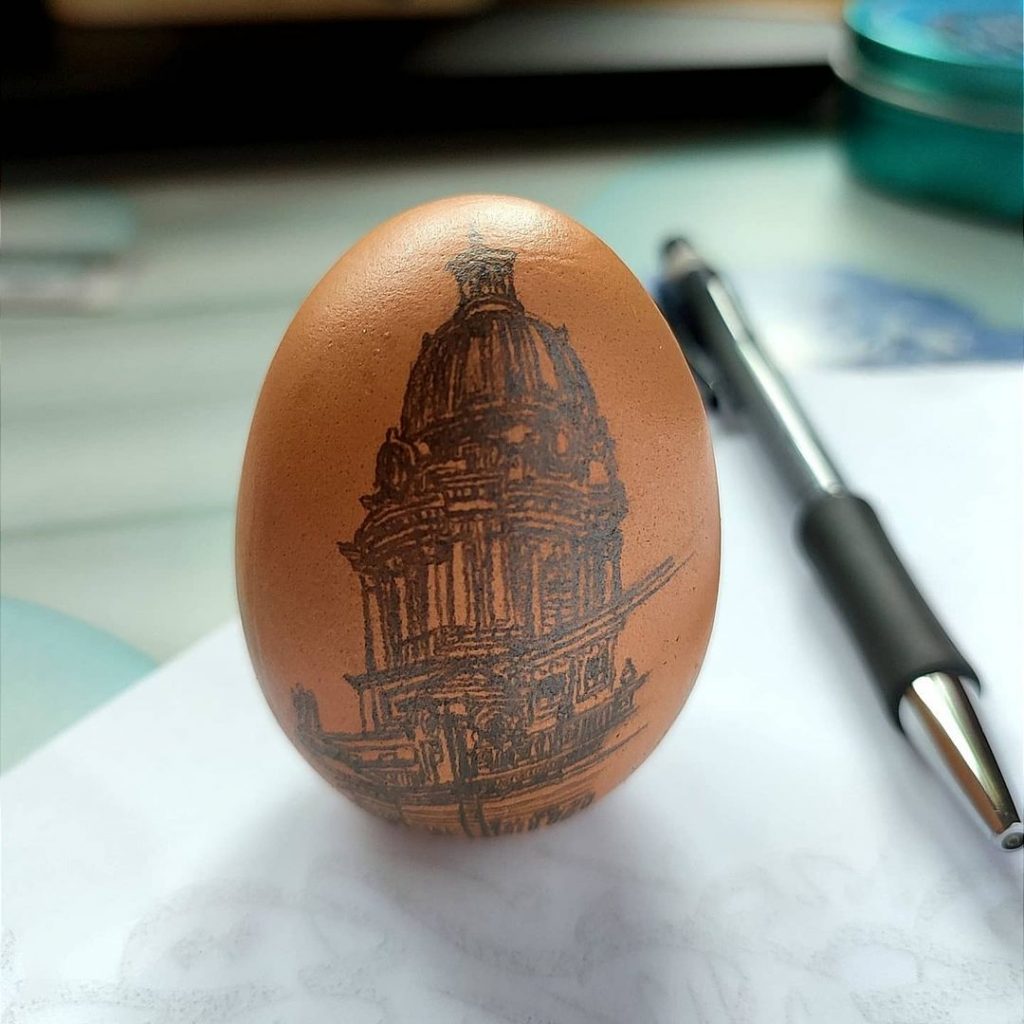 Darwisy's very first face mask artwork was none other than our Health DG Noor Hisham Abdullah. "I was inspired to create the artwork to show my appreciation to the DG for successfully keeping the COVID-19 situation in Malaysia well under control," said Darwisy.
"Painting on a face mask is more difficult than on drawing paper because of its texture. The wooly texture of the face mask requires me to first paint a layer of white acrylic as the base. Covering the folds on the face mask is quite a challenge too."
Face Mask Artworks Featuring A Piece Of Malaysia
To date, Darwisy has created numerous face mask artworks including Masjid Putra, Bangunan Sultan Abdul Samad, the map of Malaysia, and many more.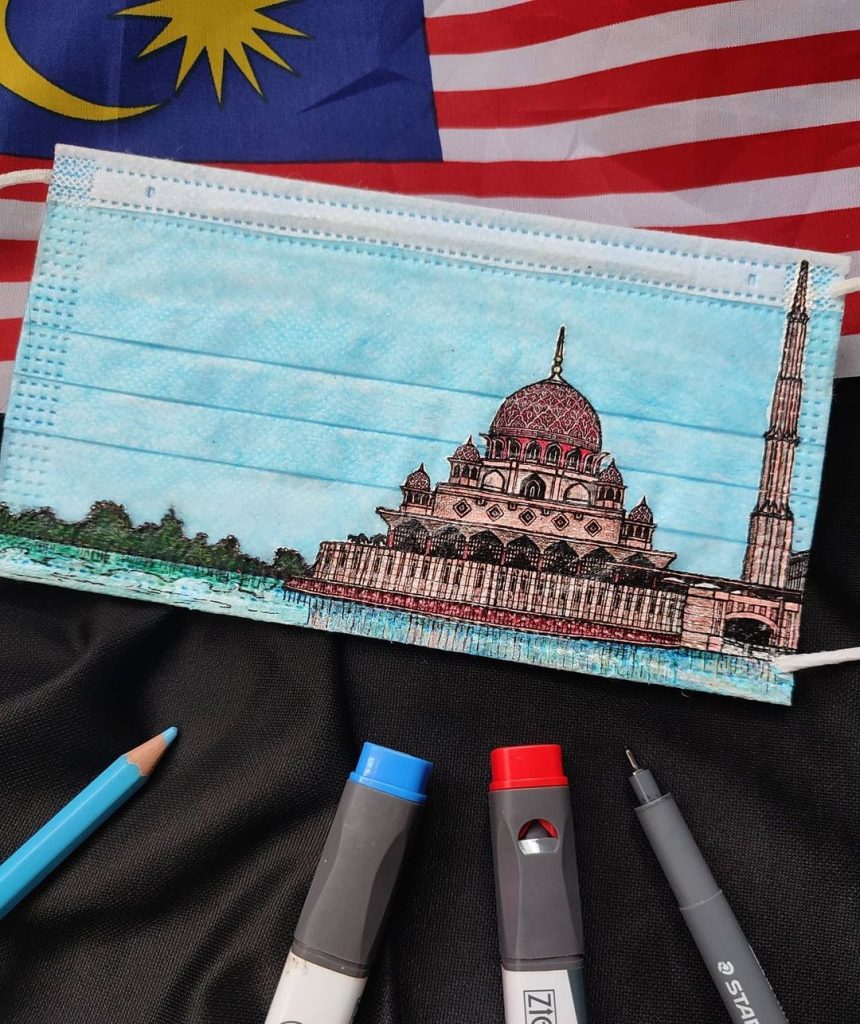 His personal favourite artwork is the piece on Malaysia's National Monument (Tugu Negara). "I love this artwork because of the sharp details. I drew the coat of arms (Jata) and the text that has been engraved on the monument using a 0.05 drawing pen."
Each face mask painting takes hours to complete depending on its individual difficulty ranging from 6 hours to days. Darwisy is currently working with 2 of his friends in the United Kingdom and Japan. He has drawn interesting buildings in these 2 countries and his friends will be helping him by taking a photo of his paintings using these buildings as the backdrop.
 

 

 

View this post on Instagram

 

 
"Never Be Afraid To Try Something New"
While it's rather rare to create a drawing on face masks, as Darwisy said, "Never be afraid to try something new. You never know what you can do until you take the first step." So for those of you holding back on something because it may be different, take Darwisy's advice because you'll never know what you can achieve without first trying.
Read More: WATCH: Malaysia school turns "longkang" into home for hundreds of fish