From education to healthcare and everything in-between, our citizenship offers us access to a wide spectrum of basic services and rights when living in Malaysia that we may sometimes even take for granted. But in the case of stateless individuals, the notion of living a relatively normal life alone can prove to be a far-fetched to even consider.
Stateless Muslim woman was raised by elderly M'sian kindergarten teacher
Such is the predicament faced by 22-year-old Rohana Abdullah, who was born as a stateless child and fell into the care of Malaysian kindergarten teacher Chee Hoi Lan. Rohana was the child of an Indonesian woman who had once worked at the kindergarten where Hoi lan taught as a domestic worker, and a Malaysian father who had been absent ever since she was born.
In an interview with local Malay daily Harian Metro, it was understood that her mother had left her behind in Malaysia at only 2-months-old after her mother was deported back to Indonesia. Unwilling to see the child suffer alone, Hoi Lan decided to adopt Rohana and raise her as though she were her very own daughter. But without the necessary paperwork and documentation from the National Registry Office, Rohana was forced to live life facing the challenges that come with the ambiguity of being a stateless individual.
At 16-years-old, she was left with no other choice but to drop out of school. Similarly, Rohana wasn't able to enjoy other privileges afforded to Malaysians, such as setting up her own bank account, gain access to the public healthcare system, or even get married.
Despite religious & cultural differences, Hoi Lan strove to ensure Rohana was raised a Muslim
Despite the challenges that they have faced, whether in terms of Rohana's current stateless status or the cultural as well as religious differences between both women, Hoi Lan made certain that she would be raised with the best care that she was in a position to provide her with. Insisting that she lived life as a true Muslim, Hoi Lan even paid for Rohana's Fardhu Ain classes and prevented her from consuming meals that were not halal.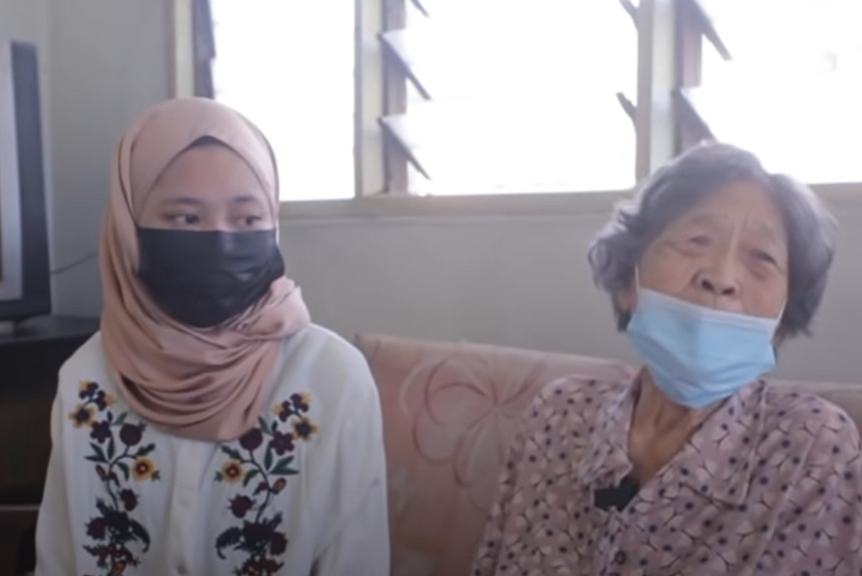 "I love and care for her as though she were my own daughter. Since she was young, I made sure she only eats halal foods and performs her prayers as a Muslim to this very day.

It's just that I hope I will be able to see her happily married, with a career of her own and leading a fulfilling life before I pass away. That gives me a sense of fulfillment, in knowing that I have managed to care for her and taught her to embrace her faith as a Muslim.
I took the responsibility of becoming her mother. I taught her, nurtured her as needed. All that separates us is our culture and religion." she said.
Rohana, who affectionally refers to Hoi Lan as laoshi, or 'teacher' in Mandarin, says that she continues to hope that she will be able to obtain her citizenship in the future, despite having filed applications since 2016 with a number of different government departments over the matter. In fact at one point in time, she experienced episodes of anxiety and depression over her circumstances and had attempted to take her own life.
But having persevered through her despair, she now hopes to lead a normal life with a citizenship and currently works as a tuition centre as a teacher, following in Hoi Lan's footsteps.
For more stories like this, follow us on Facebook! 
Also read: M'sian appeals for netizens to help woman seen carrying her own baby while out delivering food to earn a living