The decision to work in Singapore isn't an uncommon decision for many Malaysians to make, especially if they live close to the Causeway. With the allure of greener pastures (and a considerably more favourable exchange rate at a tune of RM3.27 to every SGD), many are willing to endure the long lines at the customs checkpoint every day, or even apply for a Work Permit to stay in the island-state for the sake of making a living.
S'porean living in M'sia shares why he prefers it here
And yet for one Singaporean man, he decided to go against the grain of common convention and decided that instead of living in his own country, he would travel into Malaysia instead to pursue his professional ambitions. This was explained in a recent TikTok clip that was shared by user Hasan Ithnin, who had been chatting with his friend at the time.
Prefacing the discussion by saying that he understands that many Malaysians often turn to working in Singapore for the exchange rate, he then turns the camera to another man he introduces as Hayyum, whom he said is a native Singaporean but currently lives in Malaysia, for him to share his perspective.
Speaking on the matter at hand, Hayyum says he doesn't dispute the fact that the Singaporean Dollar is worth more than the Malaysian Ringgit. Mentioning that Singapore has now enforced a SGD1,500 minimum wage ruling, he says that if one converts it back into Ringgit, it may sound like a lot.
Work-life balance is important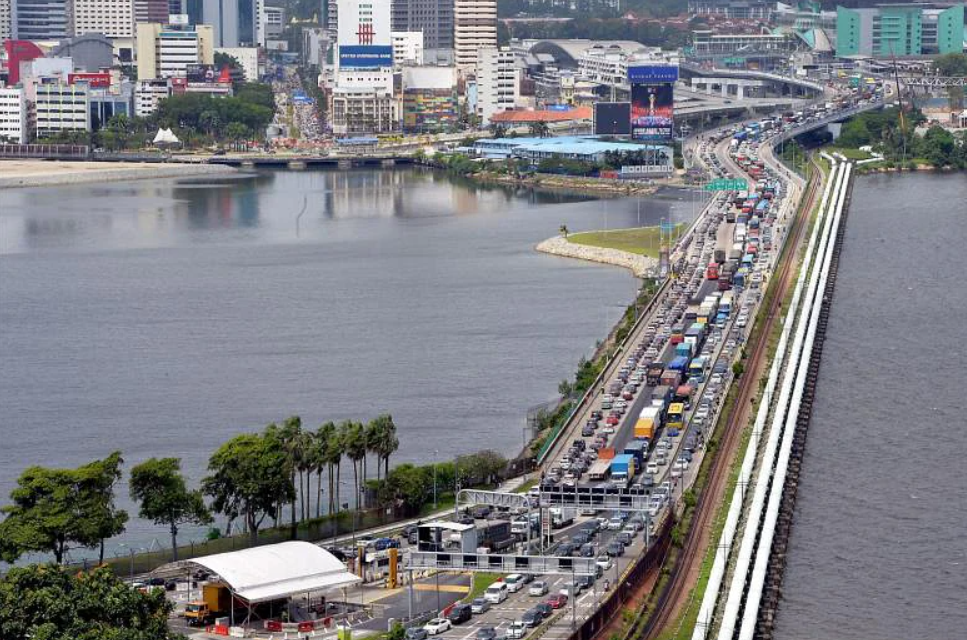 But in reality, he points out that Malaysians working in Singapore may still find it difficult to make ends meet as they will need to spend on basic expenses such as the food and MRT while working there.
Conversely, Hayyum says that he has seen friends of his earning RM1,500 in Malaysia who are able to enjoy more work-life balance.
"I have aa friend who earns around RM1,000 in Malaysia, and I also have a friend earning around SGD1,000 plus in Singapore.

But the difference is the friend earning around RM1,000 plus in Malaysia has a life, he can meet his family, and spend time watching his kids grow up. He has time to spend with his friends.

On the other hand, my Singaporean friend, let's not even say a day out of a week, sometimes he would go on for a whole week without meeting his kids." he points out.
He admits that he finds Malaysia to be better than Singapore in that aspect, as he prioritises work-life balance and enjoys being able to be with his family and friends without too much stress from work.
Netizens take to discussing the issue
The clip has since prompted an open discourse between netizens, with many agreeing with Hayyum's opinion regarding the tradeoff between a higher salary and improved work-life balance.
"You're right, money is important. In Singapore, you don't have any life and are always rushing through your day, which is totally different from Malaysia where it is more calm and good. Just be thankful with what we all have."
"Going to work at 4.30am in the morning, returning home at 11.00pm, and that's not even taking into account showering, eating, and resting!"

"I agree. Work is important, but enjoying life is far more important."
However, there were also some netizens that presented a different opinion on the matter.
"Different people have different opinions. So far it's been fine working here for me. That basic salary of SGD1,500 is dependent on your qualification. What's stressful is really just the commute. So far, I have a life here."

"Save your money first and work in Singapore for around 8 years. Then after that, you can stop."
"Some work in Singapore for certain reasons. Money isn't everything, but everything needs money."
"I work in Singapore and commute daily. I get money, I also get to spend time with my family. If I only earn RM1,500 in Johor Bahru with two kids, that's nowhere near enough boss. Now, I have extra in my salary. That's enough for my kids and wife." 
Tap here to give us a 'Like' on Facebook and stay up-to-date on the latest news!
Also read: Johor man wins RM32 million lotto jackpot, but insists that he wants to still continue working in Singapore