News of flash floods occurring in a number of the most heavily populated metropolitan areas in Klang Valley dominated news headlines yesterday (7th March 2022), after torrential rainfall had led to an alarming rise of water levels in major river veins. As of this morning (8th March 2022), Utusan Malaysia reports that as many as 25 locations in Gombak, Petaling, Hulu Langat, Kuala Selangor and Sepang are said to be affected by the flooding, leaving over 500 individuals from 100 families displaced in temporary flood relief shelters.
Severe flash floods partially contributed by littered rubbish in Kuchai Lama drains?
But many will no doubt have seen the severity by which the floods have affected certain pockets of the Klang Valley, especially around the Kuchai Lama area. With floodwaters quickly rising up to chest-level, scenes of cars being left submerged up to their roofs in murky swills of brown as well as entire stretches of highway rendered inaccessible by encroaching rapids.
AND THAT IS WHY YOU SHOULD THROE RUBBISH IRRESPONSIBLY!!!
they said Kucai Lama flooded sebab longkang tersumbat… pic.twitter.com/fEjVHQ2FnP

— Sharifah Sofia 🏴 (@sharifahsofia) March 7, 2022
Given that fact, many have been led to ask as to why that happens to be the case. Why did floodwaters rise so rapidly in Kuchai Lama? Well according to one netizen, the severity by which the floodwaters have accumulated in the area may have been attributed to unscrupulous littering into the local drainage system, which has led to drain openings becoming clogged with rubbish and inevitably preventing the outflowing of floodwaters.
In a Tweet that was shared by netizen @sharifahsofia, it was claimed that the critical situation witnessed in the Kuchai Lama area yesterday happened as a result of major drainage networks that had been left completely blocked by littered rubbish.
Litter found clogging over drain openings
And while leaves and other natural debris was found in the drains as well, the bulk of the blockage was caused by rubbish. And unsurprisingly, upon the removal of the litter obstructing the grills covering over drain openings, floodwaters gushed down with abandon, reducing water levels almost instantaneously.
"It's simple. Nobody is forcing you to recycle or whatever. But at the very least, keep your sh*t with you until you find a bin! These street cleaners can only do so much." Sharifah exclaimed.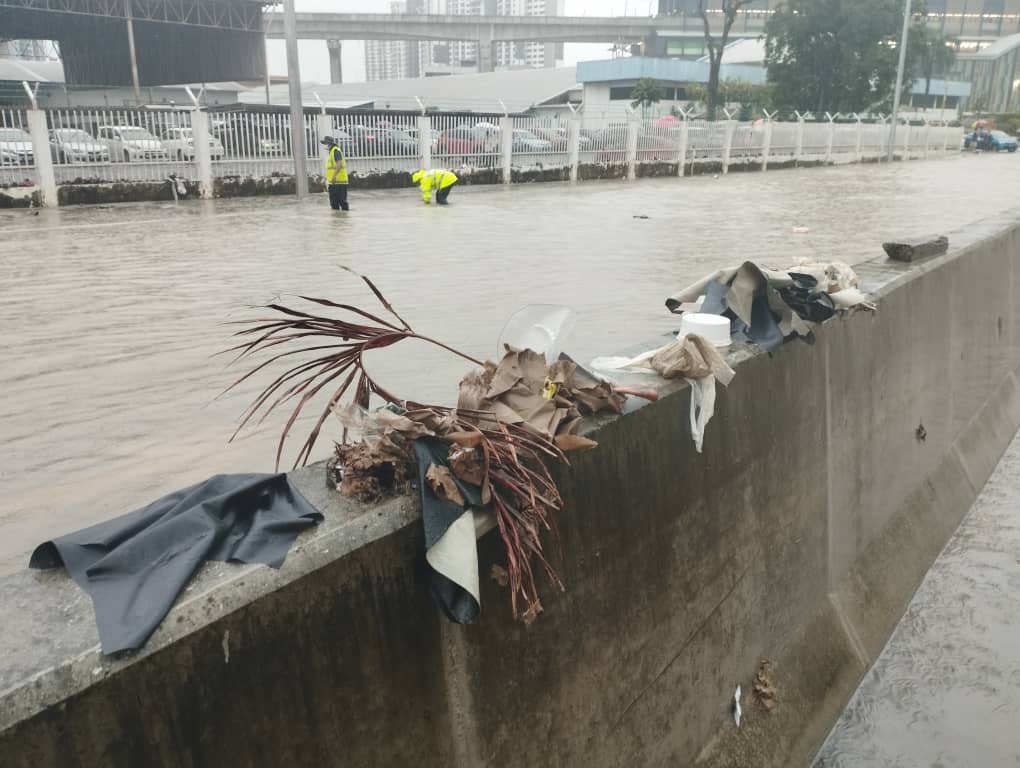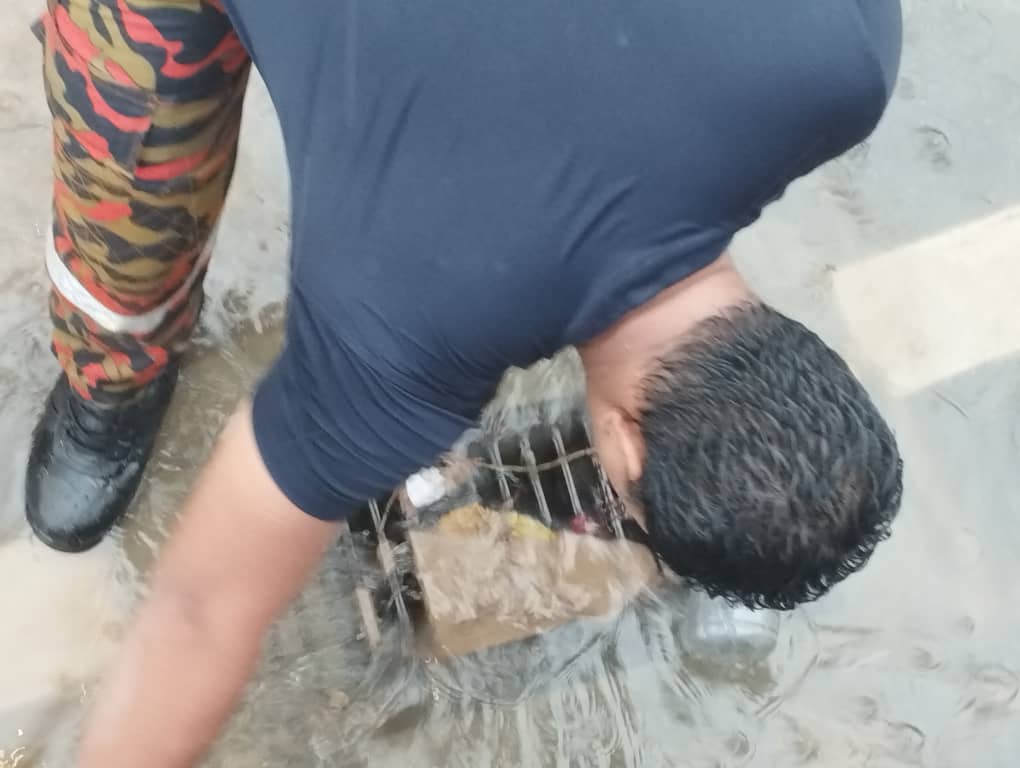 Her Tweet, which has since gone viral, has gained the support of many other netizens who chimed in and shared similar experiences in dealing with people who litter indiscriminately.
"There was a time when I was waiting outside in my car, and the car next to mine wound down their window to throw a piece of tissue away. The f*ck? I was so angry, I went out to pick up the piece of tissue and knocked on their window. They wound their window down, and I threw the tissue back into their car and said 'The Earth wants to be just as clean as your car.', then I left. Idiot."
"Ehhh of course. That place is always filled with rubbish. They just litter it by the side of the road."
"Aaaand they keep on blaming the city council when they themselves are the contributing reason for the unfortunate event."

Environment and Water Minister Datuk Seri Tuan Ibrahim Tuan Man has since attributed yesterday's rainfall, which amounted to half-a-month's worth of rain pouring in two hours, to be the main culprit behind the flash flood situation witnessed in the Klang Valley. According to Malay Mail, the government has vowed to make long-term mitigation efforts to combat the effects caused by climate change.
For more news like this, follow us on Facebook by tapping here! 
Also read: Multiple vehicles in Klang Valley & Selangor homes in 25 locations left waterlogged as a result of yesterday's floods