Over the course of the global COVID-19 pandemic, many couples who are often faced with the circumstance of living apart from one another due to professional commitments were suddenly faced with the onset of an impromptu and protracted period of long-distance relationships. This is especially true in the case of couples who live apart between Johor and Singapore, with the border between both countries remaining closed for the better part of 2020 and 2021.
Living apart from one another for 655 days
Among these couples includes Mr Tomken Wong and his girlfriend, who found themselves in that very same situation due to international travel restrictions that came about during the beginning of the pandemic. Wong, who has worked for over 14 years in Singapore as an incoming controller, had little choice but to live apart from his beloved when she returned to Johor Bahru to care for her father.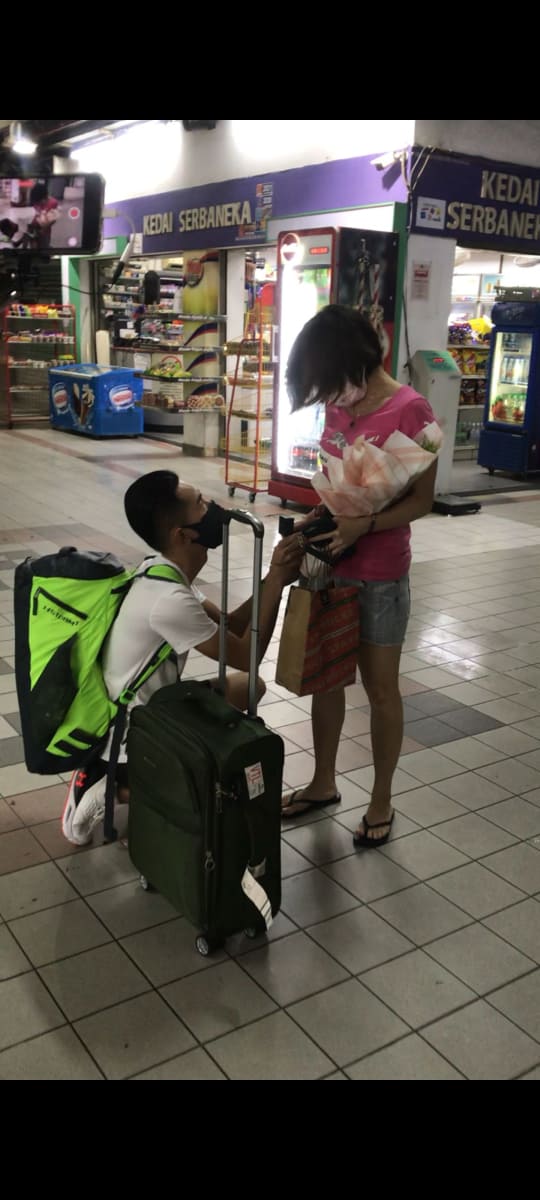 In speaking with Wau Post, he explained that despite the challenges that a long-distance relationship obviously posed, they managed to persevere throughout that period due to their commitment in trust and communication between one another.
"I felt sorry & worried about her when I not able to be with her. She need to handle all the things herself." he explained.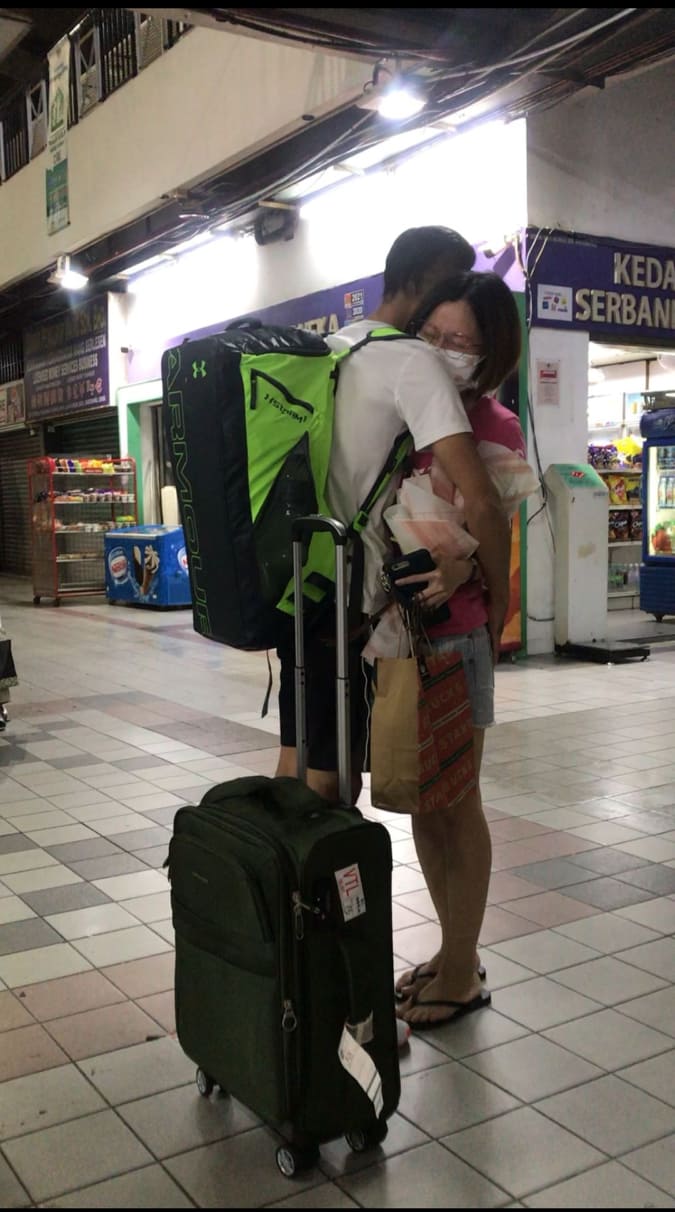 As such, they would make it a point to video-call each other every day, and keep updated and involved in one another's lives, even as they lived apart from each other. But as the saying goes, the heart does grow fonder with distance and after having spent 655 days apart from one another, Wong was finally ready to propose to his girlfriend when he was granted a window of opportunity to do so with the announcement of the Vaccinated Travel Lane (VTL) between Malaysia and Singapore.
Finally managed to propose to his long-term girlfriend at JB interchange
While the proposal had been in the works since before COVID happened, Wong decided that he would pop the big question upon his arrival at the Johor interchange instead of putting it off any further than he already had. Both friends and family didn't initially agree with the prospect, but eventually came around to show their support for it in the end.
"I think the location isn't as important. What is important is my heart, and I can't wait to do it anymore. If I plan it in other places, I'm scared my girlfriend will find out then there won't be any surprise in it for her." he said.
Roping in his friends from Kuala Lumpur and Johor Bahru to help him prepare for the moment, he got them to help purchase a beautiful bouquet of flowers and invited some of them down to help film the occasion for posterity. In fact, he even went so far as to invite his girlfriend's godmother to witness the proposal!
And while the Johor bus interchange may not necessarily be the most glamorous location for a proposal, it certainly made for a memorable one that left Wong's girlfriend moved to tears! Needless to say, the couple is now happily engaged and ready to embark upon their next chapter in life together. His story, which was shared over Facebook, has attracted the well-wishes of many netizens from both sides of the Causeway.
For more stories like this, follow us on Facebook! 
Also read: After 578 days in SG, M'sian mum finally returns home to surprise her 2 daughters & family in heartwarming reunion