Over the course of the past two years living with COVID-19, among some of the most challenging circumstances some families have had to endure is living apart from one another. This is especially true in the case of those with family members who have been living across the Causeway and have been separated by border restrictions due to the ongoing pandemic.
M'sian woman finally reunites with family after spending 578 days in Singapore
However, with the recent Vaccinated Travel Lane that was established between Singapore and Malaysia, families that have been facing this challenge were finally granted with the opportunity to be reunited at long last. And among them includes Mr Cheah Wen Jie's wife, who had spent over 578 days, or a little over a year and a-half, in Singapore due to border travel restrictions.
Unable to return since 10th June 2020, Cheah explains that his wife finally managed to secure a passage back into Malaysia from Singapore through the VTL agreement between both countries, which allowed for fully-vaccinated individuals from both nations to travel between border checkpoints. Thrilled that they would finally be reunited once again, he even surprised her with a bouquet of flowers upon picking her up.
Her youngest daughter was barely a year old when she left for Singapore
But what was truly tear-jerking was how Cheah's wife secretly planned to surprise both her toddler daughters in the next scene. As he stepped into the house alone, Cheah proceeded to distract his daughters as his wife came up to the front grill leading into their home. Almost immediately, her youngest daughter immediately recognised her face and called out to her.
According to Cheah, his youngest daughter was barely a year old when his wife had departed for Singapore. Eventually, she came to embrace both her daughters tightly to make up for lost time.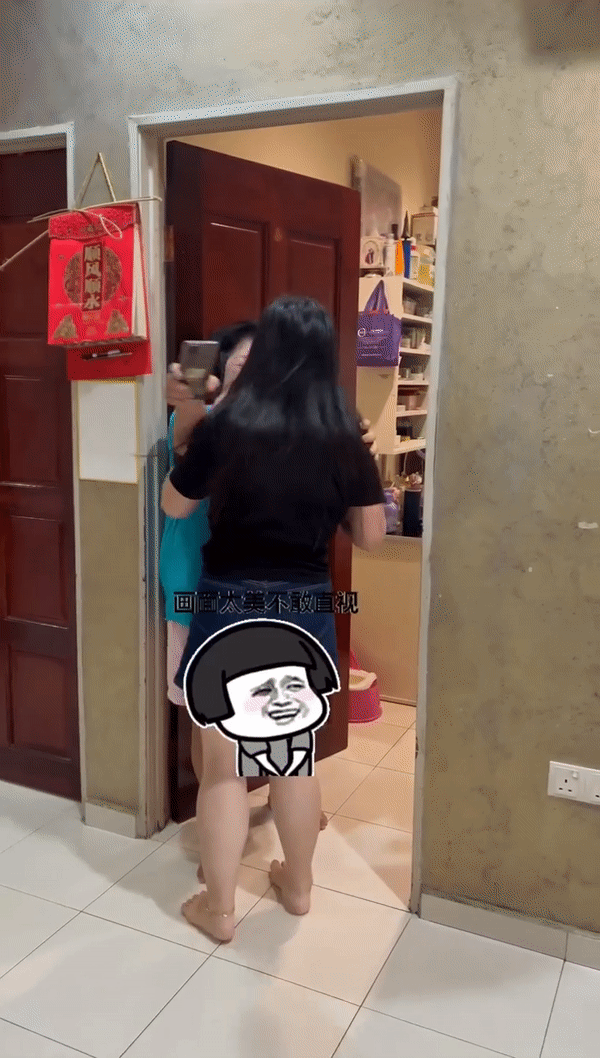 After that, Cheah's wife proceeded to run over to her mother to give her a huge hug, leaving the elderly woman moved to the point of tears. She even surprised her younger sister, and roped her eldest daughter in to help plan the stint!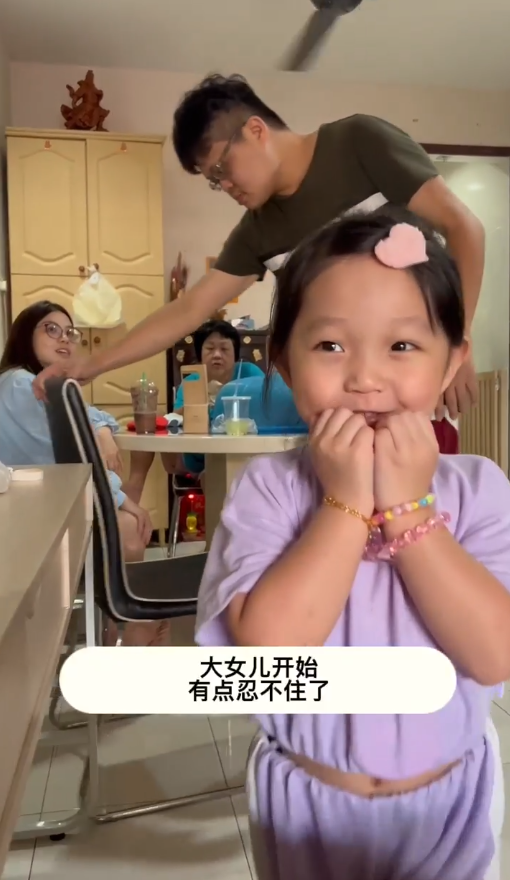 "My daughter looks like she might just spill the secret!"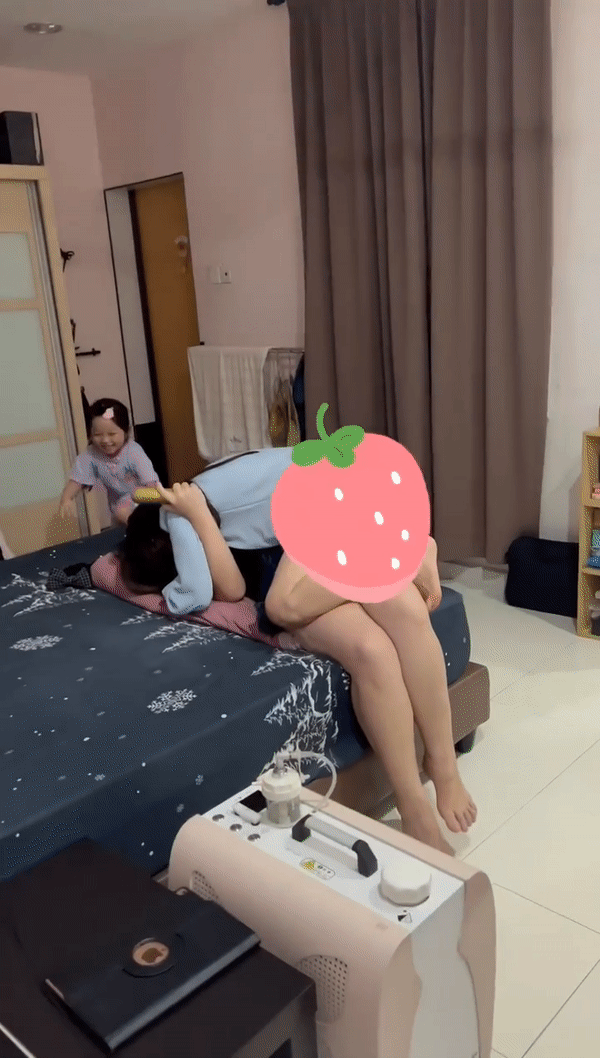 The heartwarming video has since gone viral, and was shared over 6,600 times by netizens across Malaysia. Many netizens were touched by the reunion, expressing how they were similarly moved to tears after watching it.
To watch the full video, click here!
For more stories like this, follow us on Facebook! 
Also read: WATCH: M'sians working in SG adorably disguise themselves as hotel staff to surprise parents in JB