Le Tour de Langkawi (LTdL) finally kicked off on 11 October and is scheduled to end on 18 October (Tuesday). The renowned multi-stage bicycle race was an annual major event in Malaysia, participated by professional cyclists worldwide.
Roads to be closed temporarily for Stage 3 of Le Tour de Langkawi
There are a total of 8 stages in the race and all of them will be happening in Peninsular Malaysia. Stage 1 of the race was held in Kuala Pilah, Negeri Sembilan, and the finish line was situated at KLCC. Stage 2 started from Kuala Klawang-Raub.
As for Stage 3 tomorrow (13 October), the race will begin in Putrajaya and end in Genting Highlands. The riders are expected to reach the border of the Gombak district at approximately 3 pm and finish latest before 4.15 pm.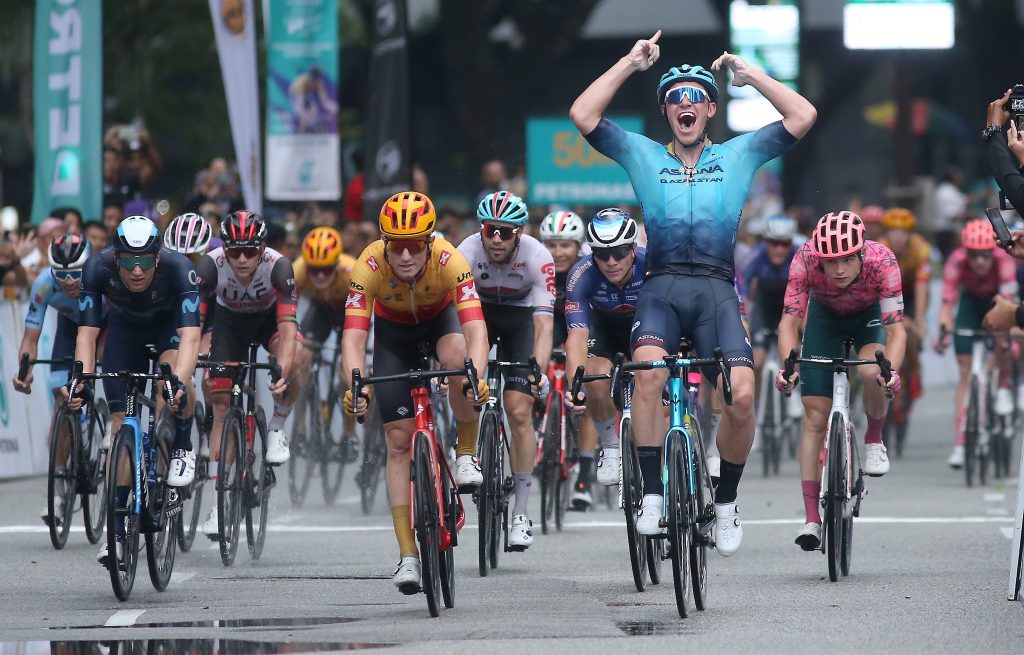 To pave the way for the event, some roads around Gombak will be temporarily closed starting at 1 pm on 13 October 2022 (Thursday). According to Gombak Acting District Police Chief Supt Noor Ariffin Mohamad Nasir, the roads that will be closed are:
Taman Melati exit to MRR2 Batu Caves,
Shell Taman Melati exit,
MRR2 from Batu Caves heading to the Gombak toll plaza
Jalan Sungai Pusu heading to Gombak toll plaza.
"All road users are advised to avoid using the roads involved during the race," he said in a statement.
Please take note of these road closures and plan your travel routes beforehand. For any information regarding the traffic conditions, members of the public are advised to contact Jalan Tun HS Lee traffic police at 03-2071 9999 or the KL Police hotline at 03-2115 9999.
Tap here to give us a 'Like' on Facebook and stay up-to-date on the latest news!
Also read: Heavy vehicles are now banned on KL main roads during peak hours to prevent traffic congestion