For those of you who are in the habit of getting your food to-go from your favourite local warung or local stall, we are most likely to see our food being wrapped in plastic bags or paper wrappers, before being typically secured by a rubber band for safety and convenience. But how many of us have seen the use of nails in order to help secure takeaway food packaging?
New food trend of using nails to secure packaging lands child in surgery
Well, apparently the use of actual nails to keep food wrapping in place is not a completely foreign concept, but has recently led to concerns over food safety among Malaysian netizens after local community page Public Health Malaysia shared how a young child allegedly wound up having to undergo surgery in order to remove a nail that they had swallowed by accident.
Seorang kanak² dibawa oleh keluarga ke kecemasan hospital kerana dikhuatiri tertelan paku. Kanak² tersebut mengalami sakit perut & menangis tidak henti.

Imbasan xray mendapati paku tersebut telah sampai ke bahagian perut.

Pembedahan kecemasan terpaksa dilakukan untuk..

Thread pic.twitter.com/jjG7g7JXnq

— Public Health Malaysia (@health_malaysia) December 31, 2021
According to the page, the family of the child rushed them to hospital after they complained of intense pain in the stomach area and wouldn't stop crying from accidentally swallowing a nail. Upon conducting an x-ray of the child's body, medical professionals discovered that the nail had travelled down the child's gullet, and was already in their stomach. In order to remove the nail, the child had no choice but to undergo an emergency surgery.
Food hazards are a punishable offense 
Raising concerns over the clear danger that the use of nails in food packaging present, the community page urged consumers to be wary of restaurants or stalls that are found to be using nails in their food packaging and to avoid purchasing from them to prevent the risk of potentially swallowing the typically small implements when eating.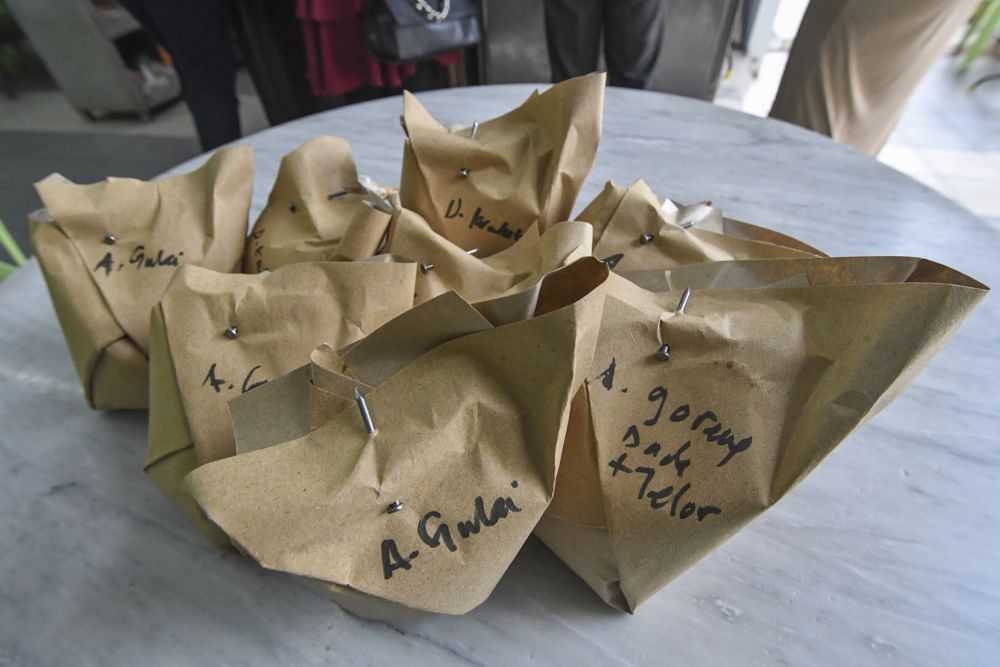 The group has also called upon restaurant owners to consider switching to rubber bands instead of nails, as the use of rubber bands is far safer when compared to nails, while being able to accomplish the same function of securing food packaging. This is in addition to reminding restaurant owners that premises found guilty of presenting food hazards to consumers are punishable under the Food Act 1983.
Using nails to secure food packaging is most commonly associated with a dish known as 'nasi paku', which according to BERNAMA, hails from the Sumatera region of Indonesia where it originated in the 1970s. Netizens have expressed similar concerns of the nails presenting themselves as potential food hazards.
"Asides from nails, stapler bullets are similarly dangerous."

"Yup! They are typically very small in size. We sometimes wouldn't even notice it if it [a nail] slips into our food!"
"Didn't they attend food handling courses?"

For more stories like this, follow us on Facebook! 
Also read: Can you just throw your expired or unused medicines in the bin? Cannot! Let this pharmacist explain why: