As rescue and relief operations continue in the wake of the recent flash floods across the West Malaysian Peninsula, the Royal Malaysian Police (PDRM) have reported that several break-ins and burglaries have occurred in the Taman Sri Muda township of Shah Alam. For those not aware, Taman Sri Muda is considered to be the worst-hit locality by the recent floods, with a number of deceased victims having already been found yesterday.
Multiple convenience stores in Taman Sri Muda reportedly broken-into
Shah Alam police chief Assistant Commissioner Baharudin Mat Taib mentions that the burglaries, which reportedly occurred in the Section 15 area, had taken place between 1.00pm and 2.00pm yesterday (20th December 2021). As many as four convenience stores were reportedly broken into.
"The break-ins involved Mydin Mart, KK Super Mart, 7-Eleven and Pasaraya Jimat where waters surrounding the premises were still waist high. We believe there are many suspects." he said, according to NST.
Police personnel have already been deployed to prevent further instances of break-ins by conducting rounds, and will be joined by the General Operations Force to help monitor the situation at hand.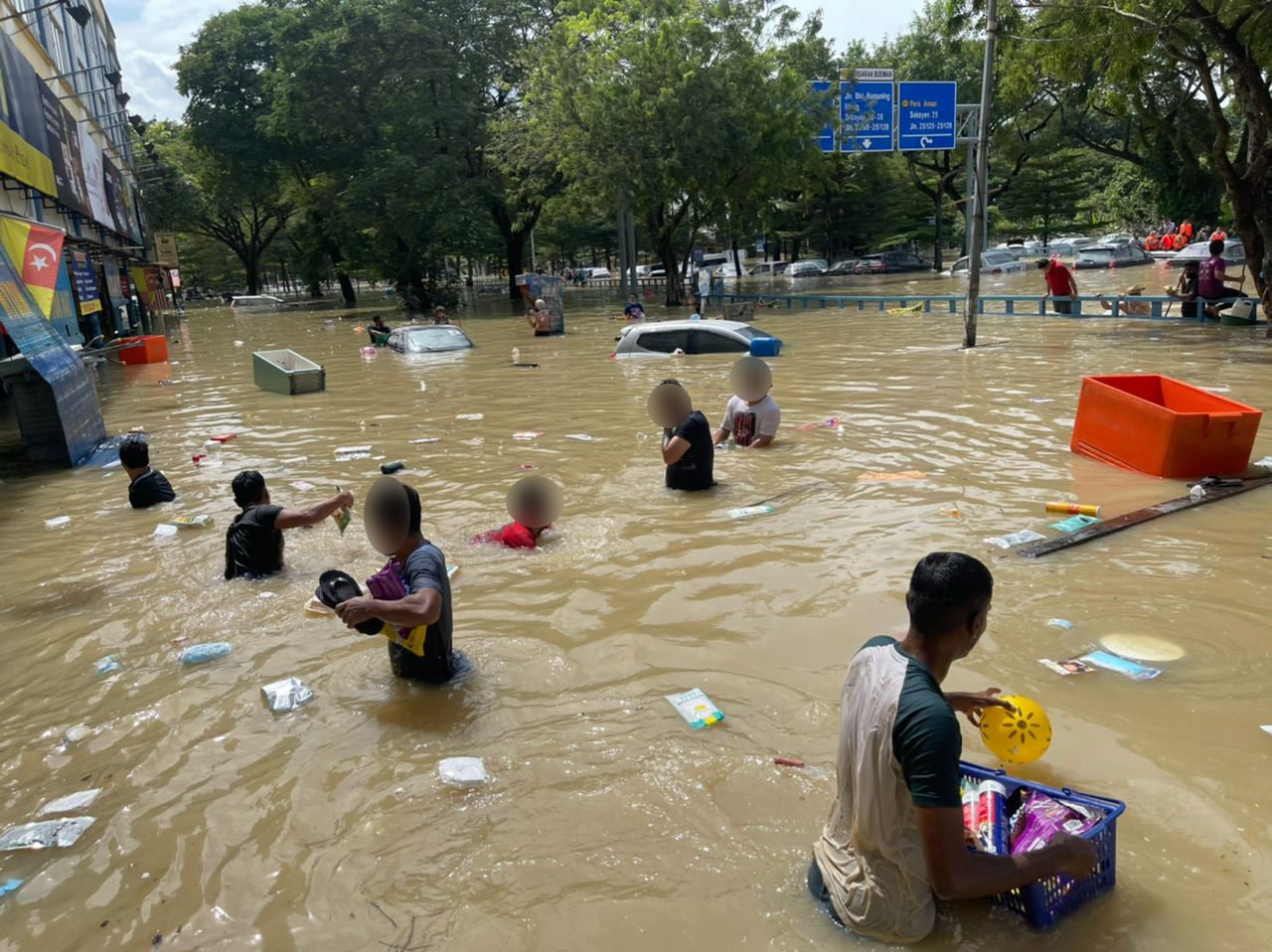 Photos and video clips that have emerged from what was claimed to be the scene of the break-ins showed a large number of individuals crowding around outside the entrance of a convenience store, wading through waist-deep waters. Many appeared to be holding on to essential items such as food after emerging from behind shop shutters that were prised open.
Flood victims allegedly driven to desperation out of hunger
According to China Press in speaking with a member of the emergency services who was at the scene, many present were allegedly flood victims who were driven to desperation to steal from the convenience stores. They claimed that having received no emergency aid or rations for over 3 days, they were simply left with no choice.
"As the water level is still high, it is also difficult for premises owners to conduct checks on their losses. They are urged to make police reports at the station nearest to them," said ACP Baharudin.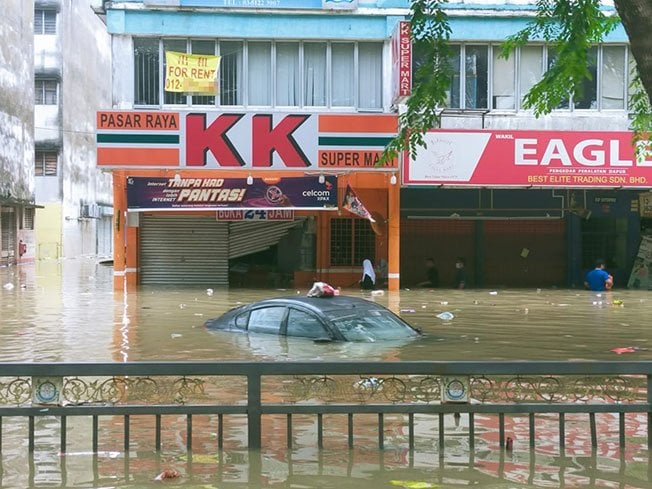 The Star reports that when asked about the number of suspects present, the police had informed them that 'quite a number' were found at the scene. As of right now, no reports have been lodged by the businesses over the robberies.
For more news like this, follow us on Facebook! 
Also read: M'sian uses RM3.2 million Brabus G700 6-wheeler pickup truck to send aid & rescue flood victims