Over the past weekend, many Chinese families would have taken it upon themselves to return home to reunite with their loved ones in commemorating the Mid-Autumn Festival together, which fell on Saturday (September 10th, 2022). The occasion is typically marked by the lighting of paper lanterns as well as the consuming of mooncakes, a traditional East Asian pastry found in many regions where diasporic Chinese communities exist.
On this day, it is traditionally believed by the Chinese that the moon will be at its fullest and brightest, which also happens to coincide with the middle of the Autumn harvest period.
Sibu locals attempt to light sky lanterns during Mid-Autumn Festival 
And while Malaysia is no exception to longstanding tradition, Mid-Autumn celebrations that were held at Dataran Tun Tuanku Bujang Phase 1 in the East Malaysian city of Sibu, Sarawak were recently seen intervened by local authorities after some members of the public had attempted to light sky lanterns, otherwise known as Kuongming lanterns (孔明灯). 
In a clip that has since been widely shared across social media, a police officer wearing a high-visibility vest could be seen moving towards a group that had just lit up a sky lantern, before stomping out its flames. He then does the exact same thing to another group of people who were also on the cusp of releasing another sky lantern.
What are sky lanterns?
According to Chinese legend, sky lanterns were first used by Chinese military strategist 
Zhuge Liang
as a means to send for help when he was surrounded by enemy troops. Constructed out of a simple metal-wire or wooden frame before being wrapped with thin paper, the lanterns function on the same principle as hot air balloons, with the warm air generated from a lit flame inside it allowing the lantern to float skywards.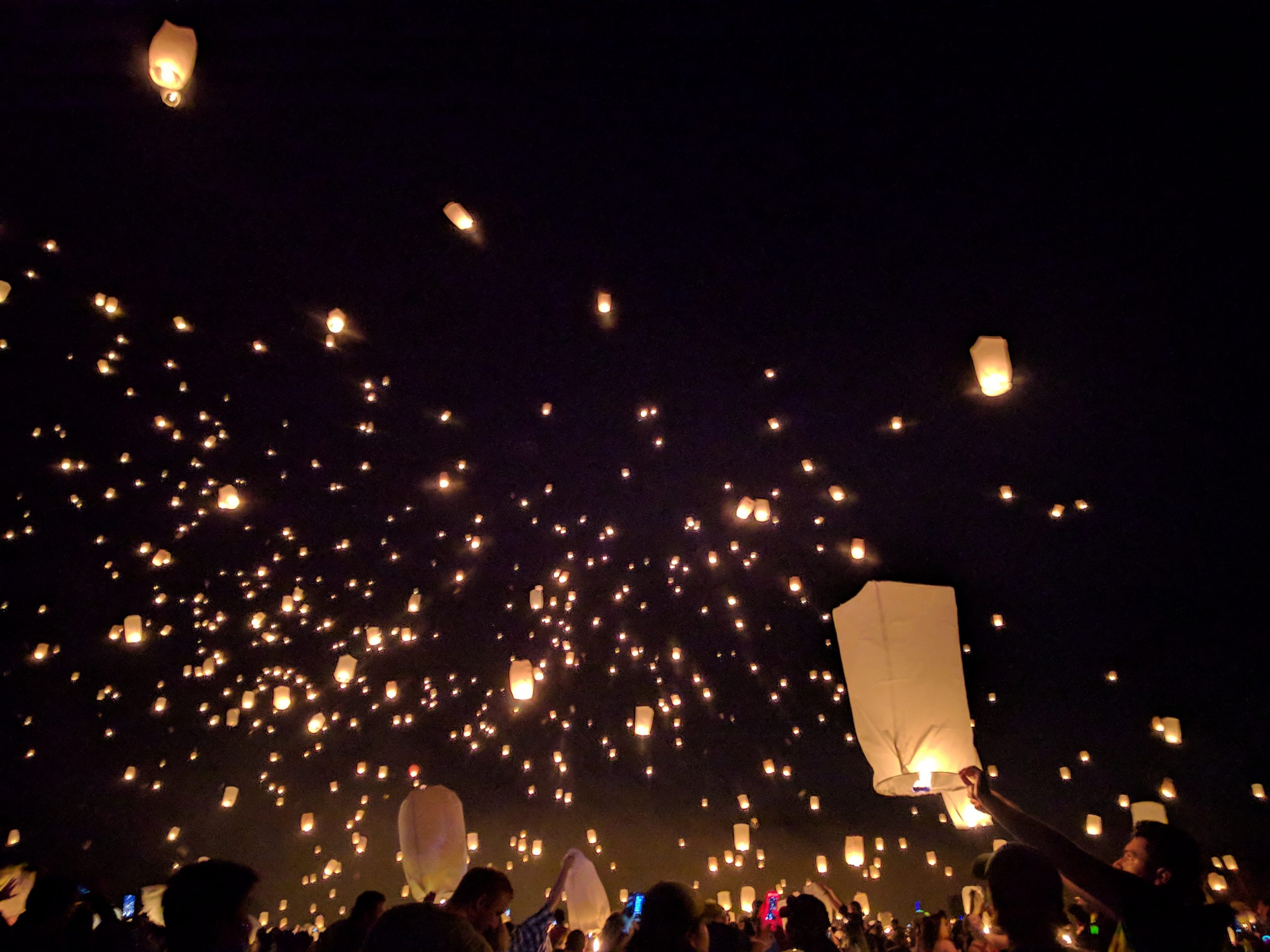 In present day, the releasing of sky lanterns is believed to bring good luck and wealth, as explained by the
Chinese Light Festival.
However, the lighting of such lanterns is often considered to be a fire hazard in many countries including Malaysia, given how they can float away and potentially land on the properties of others, causing them to catch fire.
An obvious fire hazard
As local paper China Press explains, those lighting sky lanterns could be charged under Section 285 of the Penal Code and Section 5 of the Explosives Act 1957. Sibu Rural District Council (SRDC) chairman Sempurai Petrus Ngelai has also taken to cautioning the public against releasing sky lanterns, explaining that they could present as a hazard should they land on flammable substances such as dried grass according to
The Borneo Post
.
"Sky lanterns can pose a fire hazard if they fall on the rooftop and can also pose a danger to aircraft if they fly along the route to the airport.

"It is safer to carry a lantern instead," he adds.
Similarly, Sibu Municipal Council (SMC) chairman Clarence Ting has also echoed the very same sentiments and said that members of the public should not release sky lanterns over safety concerns.
Netizens seem to agree on the suggestion, with many pointing out the dangers that such lanterns could cause to others.
"They've already said it before that you can't release sky lanterns, and you still do it."

"They really shouldn't be releasing sky lanterns. They're too dangerous. Imagine if it flies towards someone's house, what will happen then?"

"These lanterns really are very dangerous. I can't even imagine what it would be like if it fell onto someone's house. Why even risk it?"
"That's it? The police officer is too nice. He should have issued them fines on the spot."

"For the sake of making your wishes come true, you potentially caused someone to lose their home in a fire. Why not do the practical thing and turn your dreams into reality by working harder?"

Tap here to give us a 'Like' on Facebook and stay up-to-date on the latest news!