Elevators are useful in lightening our burdens and assisting physically disabled people to move from floor to floor. However, poor maintenance of the transport can lead to terrible consequences, such as trapping its passengers inside, and malfunctions that left a dangerous empty elevator shaft. These consequences have caused many people to develop a fear of elevators, and that fear took a turn for the worse when a man in Penang had his feets stuck between the elevator and the elevator shaft.
Caught between an elevator door and a hard place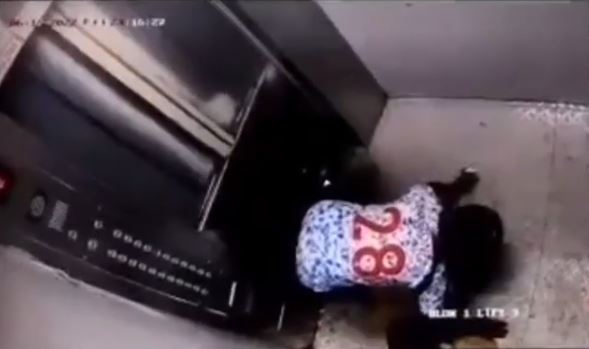 A video shared by Kelab Info Malaysia shows the horrifying situation a 55-year-old man got into when he was trying to use an elevator. The doors opened as normal for the passenger to step into it; however, it started moving upwards fast despite the man not yet fully on board. 
The ascending lift tripped the man, and he fell onto the elevator floor. As he tried to get up, unbeknownst to him that the ascending elevator was approaching the shaft's walls and his legs were still not fully inside. His lower legs were then caught in between the gap, which caused him excruciating pain.
After his trapped feet stopped the moving elevator, the doors then closed in on him. The man tried to press the help button but was unable to reach it. 
Stuck for 30 minutes until help arrives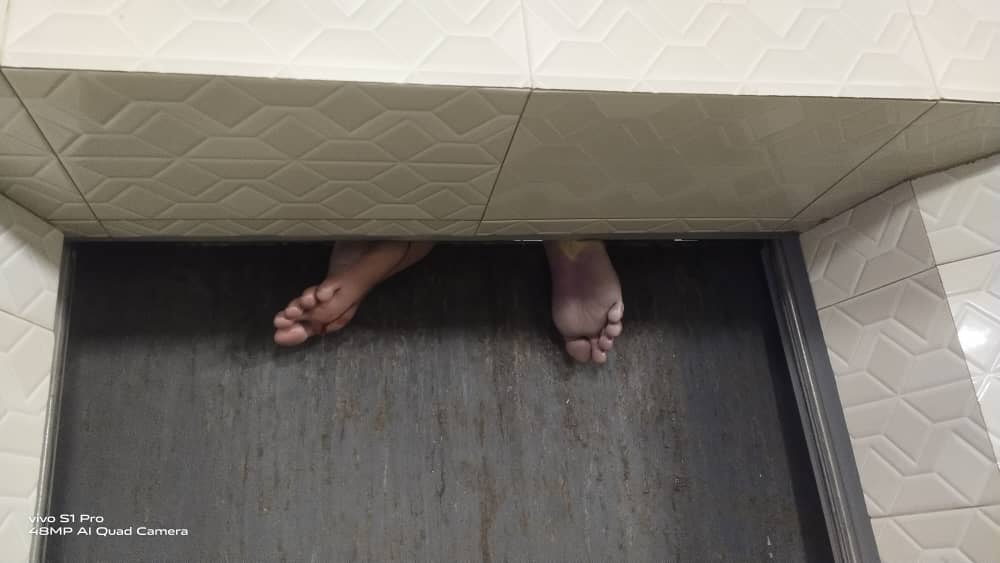 He had to endure this painful position for 30 minutes before help arrived. After receiving an emergency call regarding the situation, Jalan Perak Fire and Rescue Department quickly dispatched a team there.
The incident happened at Desa Pinang II flat, Sungai Pinang, Penang on the late night of 17 June. They confirmed that the lift had stopped and the man's legs were caught between the ground floor and the 1st floor.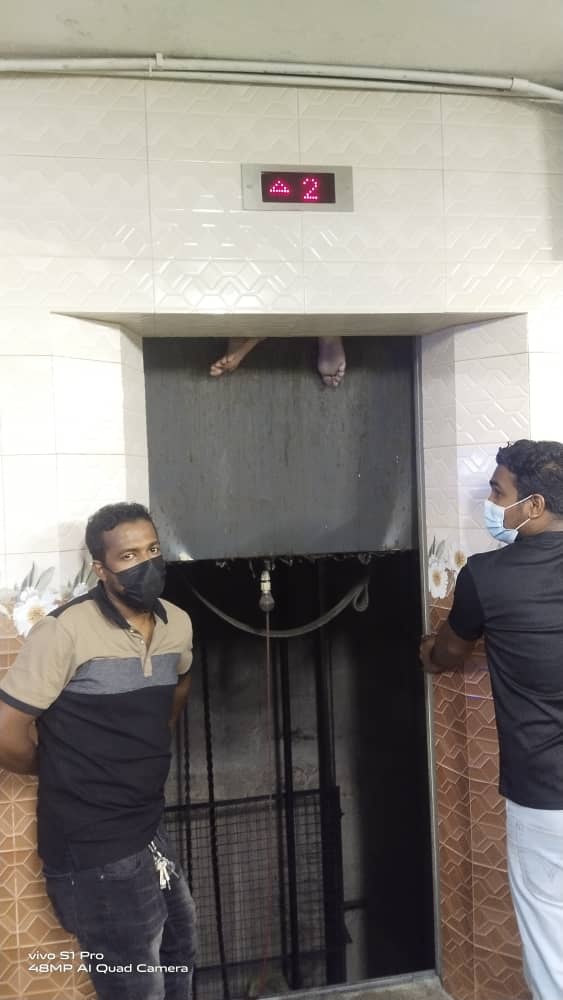 The Fire and Rescue Department took immediate action to save the man by forcefully opening the lift using special equipment. After 10 minutes, he was able to step out of the lift safe and sound although afflicted with some leg injuries.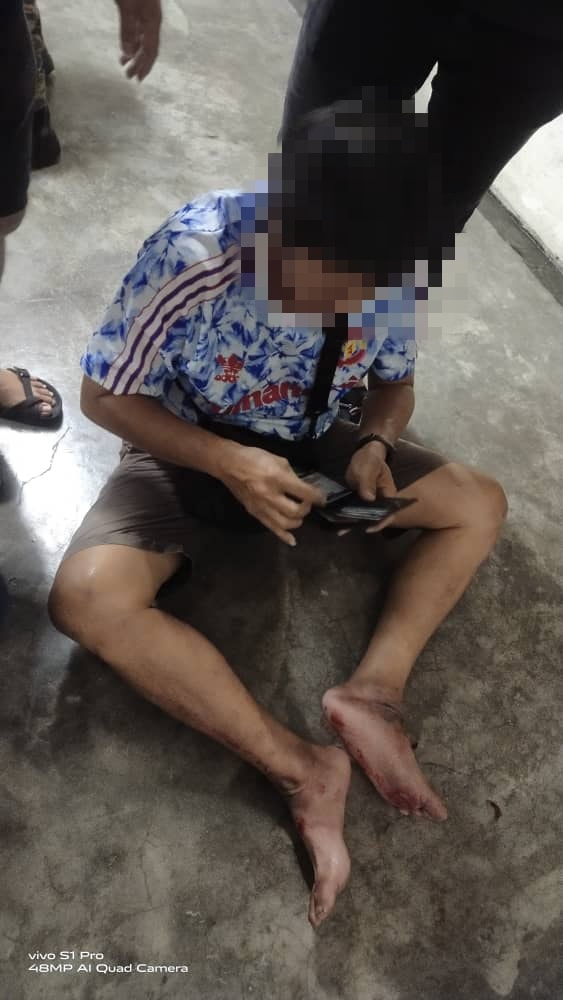 State Fire and Rescue Department director Saadon Moktar told The Star that the victim was sent to the hospital and the police would take over the case.
Tap here to give us a 'Like' on Facebook and stay up-to-date on the latest news!
Also read: "A disabled person would die using this!" M'sians left exasperated over incredibly steep wheelchair ramp