Earlier today, it was reported that a VIP convoy that had been traveling through the flood-stricken district of Hulu Langat did not stop for a 4X4 vehicle and an ambulance with its sirens on, both of which belonged to the Red Crescent Society of Malaysia. Instead, the emergency vehicles had no choice but to give way to the convoy of about 16 vehicles as they drove past a main road, while a policeman directed the flow of traffic from the intersection.
Selangor police respond to allegations that VIP convoy didn't stop for ambulance 
The video clip has since gone viral over the social media space, with many netizens angered by the fact that an ambulance that could have been possibly responding to an emergency situation, given its sirens, had to be held up as a result of a VIP convoy traveling through a devastated part of Hulu Langat, where medical attention could be needed. However, the Selangor police have since come forward with a statement over the matter.
According to JSPT Selangor head Superintendent Azman bin Shari'al, the police convoy was in the midst of transporting Prime Minister Dato' Sri Ismail Sabri, who had been on the ground at Hulu Langat to assess the situation currently faced by flood victims.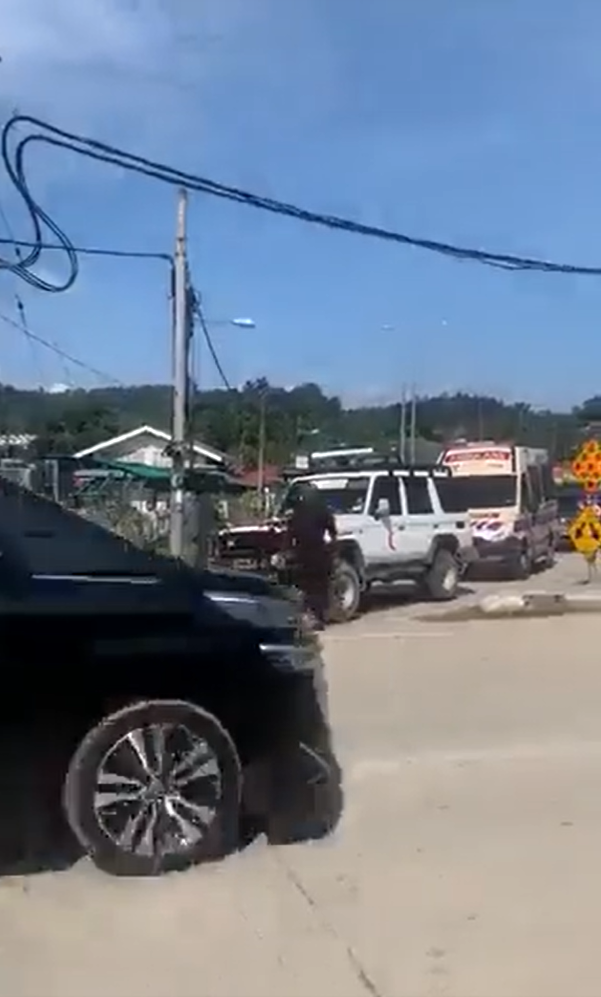 Both the 4X4 and ambulance belonging to the Red Crescent Society were instructed to stop, as the lead-vehicle from the convoy had assessed the circumstances at the time and found that their distance was simply too close to the intersection to allow both the ambulance and the 4X4 to pass safely.
Maneuver was done legally
Had both vehicles been allowed to pass, it would have likely created a potentially dangerous situation that may have resulted in a traffic collision. The Selangor police have further added that the decision to stop both vehicles were done in accordance to Road Regulation No.9 LN 166/1959 under the Road Transport Act 1987.
The authorities stressed that they remain committed to prioritising public interest, especially in situations that involve the safety of road users and that of emergency vehicles such as ambulances and fire trucks.
For more news like this, follow us on Facebook! 
Also read: M'sians angered after video shows VIP convoy blocking the path of ambulance with sirens on in flood-hit area